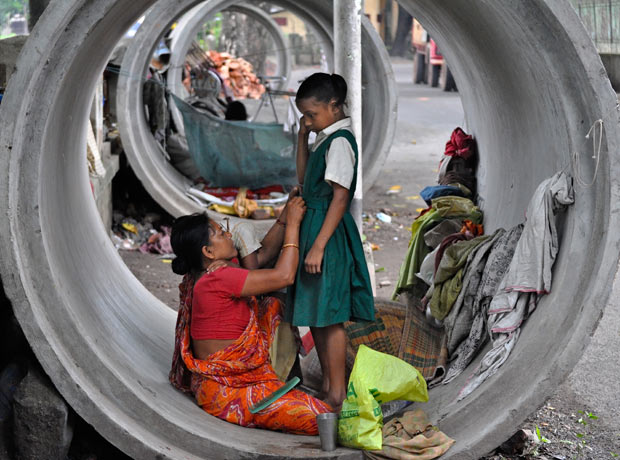 Representational Image

The Karnataka High Court has directed the State Government to reveal the outcome of the survey of urban homeless carried out in the State, reported LiveLaw. The court opined that if the survey is complete, the State will have to take appropriate decisions on the number of shelters required in the State.
LiveLaw quoted the Division Bench of Chief Justice Abhay Oka and Justice Suraj Govindaraj saying, "State must be conscious of the fact that its failure to provide basic shelter to urban homeless may amount to violation of right to life guaranteed by Article 21 of Constitution of India. If poor homeless in the cities are without shelter, it is a violation of their Right to live a dignified life guaranteed under Article 21 of the Constitution of India."
The court also observed that, "We are dealing with the issue of providing shelters to urban homeless, the second issue with which we are concerned now is making provision for night shelters. State government has filed a statement of objections. The statement of objections is silent on the survey of urban homeless in the state of Karnataka. As per the list submitted to the court of the 64 shelters set up in the state, only 47 are functional. The capacity of functional centres in the city (Bengaluru) is not more than 300."
Directions issued
The court directed the State Government to place on record all data regarding setting up of night shelters as there was no material to show the total number of night shelters set up in the State and the details of the facilities, according to a LiveLaw report.
The State Government has been instructed to respond to the survey report carried out by the petitioner organisation, People's Union of Civil Liberties, that also contained a social audit of certain shelters in the city.
Further, according to LiveLaw, the petitioner organisation is instructed to submit the report of any further survey of shelters for the homeless, carried out by it to the government advocate to enable him to bring it to the notice of concerned authorities.
The matter will be heard on May 26.
Related:
K'taka HC tells state govt to rebuild burnt down shanties to protect right to shelter
India needs a law to ensure 'Right to Housing': UN Special Rapprteur Report