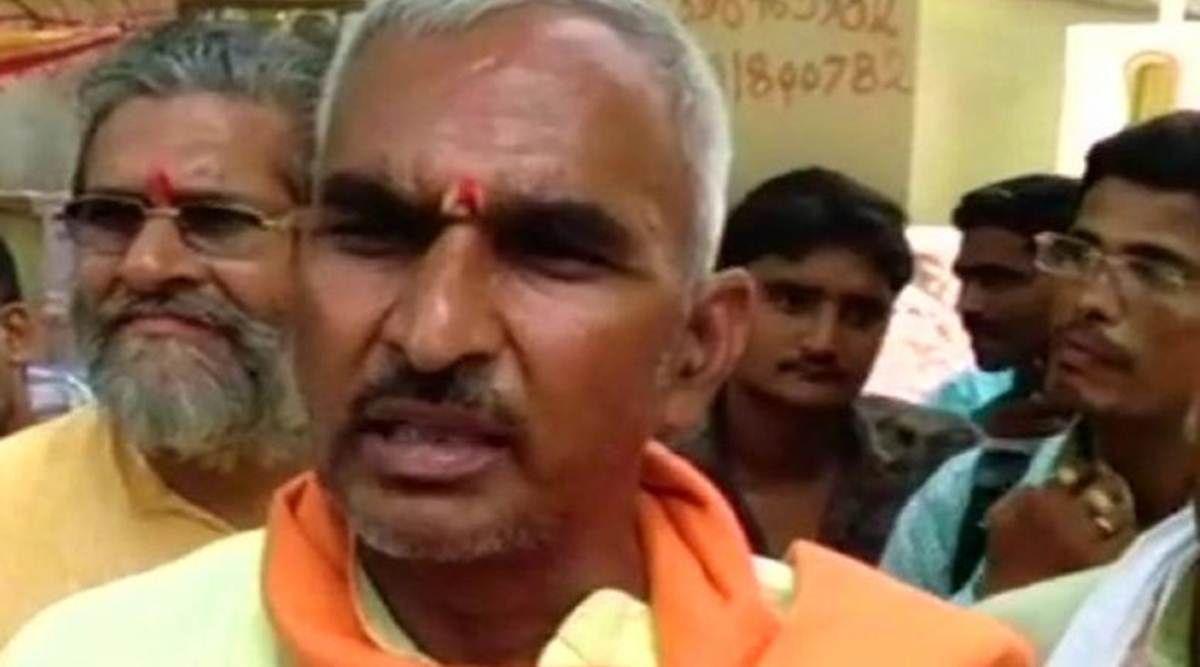 Surender Singh is a Bharatiya Janata Party (BJP) Member of Legislative Assembly (MLA,) and if his track record is analysed he is also a self appointed 'expert' on why rapes happen, and how they can be prevented. In the wake of the Hathras horror, as the rape and murder of the 19-year-old Dalit girl has come to be known all over the world, Singh has once again blamed the victim's family.
According to this BJP man, it is the parents' duty to teach their daughters how not to be raped, by equipping them with some kind of moral values. These moral values, or sanskars, when taught to girls as they grow up, apparently have some anti-rape superpower, according to Singh. He has no theories to share if the same moral values should also be taught to boys as they grow up, so they do not dare rape anyone. For Singh the onus of preventing rape lies on the woman, the victim, and their families.
His statements are bizarre and could be ignored as such, if not for the fact that he is an MLA, and has never been corrected by his party bosses. He has always been making such misogynistic comments that lay the blame of rape on the victims themselves, and on their families.
He does not see rape as a heinous crime, but has always stated that it is up to parents to ensure that their daughters are not raped. he has been recycling versions of this perverted theory for a few years now, and the 2020 version is: "I am a teacher along with being an MLA. Such incidents (like rape) can be stopped only with sanskar (culture), not with shasan (good governance) or talwar (referring to sword or might)."
He is an MLA from Ballia in Uttar Pradesh, a state that is under the global scanner for the rising incidents of crimes against women, Dalits and minorities. According to Singh, it is the duty of mothers and fathers to teach good values to their daughters, and bring them up in cultured environments.
He added that it was the family's dharma to do so. His tone is in keeping with the renewed Hindutva mood in Uttar Pradesh specially, as he replied to a journalist asking why rape cases were happening in what his Party's government calls the utopian Ram Rajya?
Singh loves to make controversial remarks that guarantee he will be in the news, even if briefly. As reported by NDTV last year Singh had said Nathuram Godse, who killed Mahatma Gandhi "was not a terrorist" and he "committed a mistake".
The Yogi Adityanath government has been under fire, from across the country, for the way the Hathras case is being handled, and Singh is probably just adding an element of distraction from it. Since 2017, he has represented the Rohaniya constituency and is known for his regressive remarks on women, reflecting an indoctrinated hatred for women and other genders as SabrangIndia had reported earlier.
Last year, he commented on India National Congress (INC) President Sonia Gandhi, after popular Haryanvi actress and dancer Sapna Singh was reported to have joined the Congress. He said Rahul Gandhi was following the footsteps of his father, the late Rajiv Gandhi by inducting a 'dancer' in Congress, "Rahul ji ki Mata ji bhi Italy mein isi peshe se thi. Jaise aapke pitaji ne Sonia ji ko apna bana liya tha, aap bhi Sapna ko apna banaye. Sabse acchi baat hai saas aur bahu ek hi peshe aur culture se rahengi." (Rahul Gandhi's mother (Sonia Gandhi) was in the same profession when she was in Italy. The way your (Rahul Gandhi's) father started a family with Sonia ji, you should also start a family with Sapna Chaudhary. The best thing is both mother-in-law and daughter-in-law will be from the same dancing profession), Singh had said. Adding to the egg on Singh's face, Chaudhary denied joining the Congress a day later and said that old pictures had been circulated.
He had also taken a potshot at the Bahujan Samajwadi Party (BSP) leader Mayawati by saying that she gets facial every day to look young even at 60. Strong women in public life are clearly his sore point. And rape victims are his fodder for hate speech. He had also defended Unnao rape accused BJP MLA Kuldip Singh Sengar in 2018. He had, when the Unnao rape case had just come to light, he said that no one can rape a mother of three children while defending the rape accused. Surendra Singh, said, "No one can rape a mother of three children. It is not possible; this is a conspiracy against him (Kuldeep Singh Sengar)." And a few months later said every Hindu couple should have at least five children in order to make Bharat mazboot(strong).
In April 2018, the MLA had called West Bengal (WB) Chief Minister with Ravan's sister Surpanakha saying, "Mamata Banerjee is playing the role of Surpanakha. People are getting killed on streets and she being the Chief Minister is not doing anything about it, such leaders are not good. Hindus are not safe in Bengal. If nothing is done about it, Bengal will face a situation like that in Jammu and Kashmir. Hindus will be ousted from Bengal"
Sanskari MLA Singh finished his Bachelors of Education (B. Ed.) in 1984, earned a Masters of Arts (MA) degree in 1987 and started working as a teacher. He also was a Sangh pracharak. He even had a brief stint in the Congress, before he returned to the BJP fold.
Related:
BJP MLA Surendra Singh's Vitriol, a Brief History …
Over 10,000 citizens demand immediate action against accused: Hathras
UP Police now claim that Hathras Dalit victim was not raped!