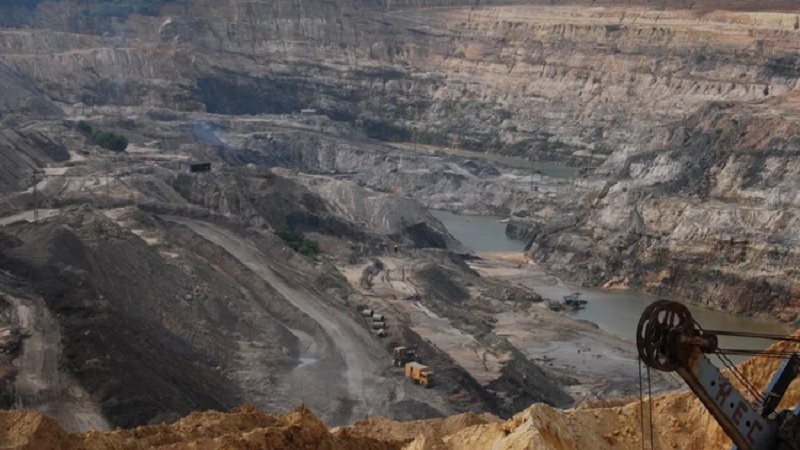 Image Courtesy: thewire.in
Veteran social activist and Lokshakti Abhiyan president Prafulla Samantara has written to the Odisha Chief Minister requesting him to suspend mining and industrial activity in tribal areas to protect tribals from the Covid-19 pandemic.
Samantara writes that thousands of tribal people and others working in the mining sector in Odisha are vulnerable to the Coronavirus given how they lack preventive or protective measures. The letter says, "In Keonjhar district, people of Joda and Badabil have been protesting to stop thousands of trucks transporting mineral ores. It is dangerous as the virus is transported from different states to tribal areas."
The letter lists OMC, Tata, JSW, Vedanta etc. as the key players in the mining sector and pleads with the CM to "stop the open industrial and mining activities" and offer "economic package to all people there."
Samantara also urges that health check-ups be conducted for every worker, as well as for villagers who live near the mines.
Odisha is rich in chrome, iron ore, coal, bauxite and manganese ore, and many of the mines are located in areas inhabited by tribal populations. According to ENVIS Centre of Odisha's State of Environment, "Major industries in Orissa at the moment include an integrated steel plant at Rourkela, NALCO (National Aluminium Company Ltd.), Thermal power plants, Fertilizer plants, Pulp and paper industries, Ferro alloys plants, cement plants etc."
The state can be divided into twelve industrially active zones / areas namely:
1. Rajgangpur Area (Iron & Steel, Sponge Iron, Cement, Secondary steel. Melting and rolling mill & refractories and chemicals).
2. Ib valley area (Thermal power, Sponge iron, refractories, and coal mines)
3. Hirakud area (Aluminum & rolling mills)
4. Talcher-Angul area (Thermal power, Aluminum, Coal washeries, Ferro alloys, Coal mines).
5. Choudwar area (Ferro alloys, Thermal power, pulp and paper, coke oven)
6. Balasore area (pulp and paper, ferro alloys, rubber industries)
7. Chandikhol (stone crusher, coke oven)
8. Duburi (Integrated steel, ferro alloys, rubber industries)
9. Paradeep area (fertilizer, sea food processing, petroleum coke)
10. Khurda – Tapang area (stone crusher)
11. Joda – Barbil area (iron, sponge iron, ferro alloys, iron ore crusher, mineral processing).
12. Rayagada area (pulp and paper, ferro alloys).