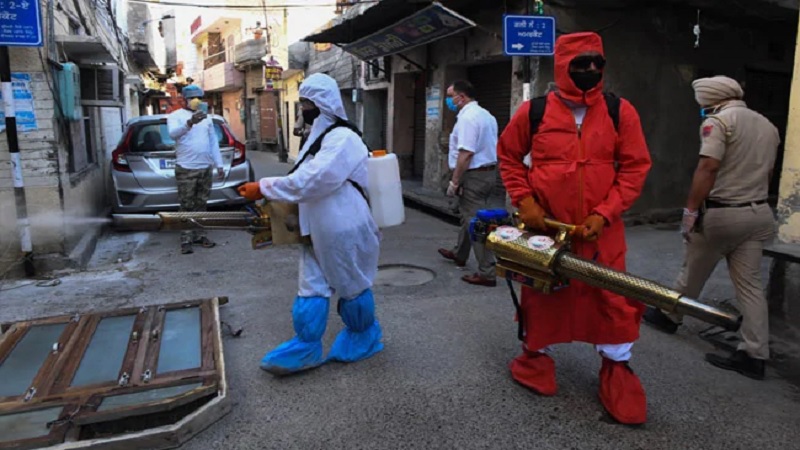 Image Courtesy:ndtv.com
Following shocking revelations of no Central-records on death of migrants and medical staff, the Union government said it has no data on sanitary workers who died during the Covid-19 pandemic.
The Minister of State Ramdas Athawale told Member of Parliament Bhagwat Karad, "Hospitals and dispensaries being a state subject, no data is maintained in the Union Government about Safai Karamchari, who have died due to health and safety hazards related [to] cleaning hospitals and medical waste during Covid-19 pandemic."
This is the third time that the Central government has failed to provide records of people who died during the lockdown. The Centre's answers raise the question: Has the government kept no record of casualties suffered during this period?
On September 16, the government claimed that it was unfair for the Opposition to criticise the lack of data because there was no mechanism at the municipal level to account for migrant deaths as per an NDTV report.
However, this justification has satisfied neither the Opposition nor Citizens for Justice and Peace (CJP) a human rights organisation whose volunteers and members interacted and helped migrants during their Migrant Diaries series.
When asked about the measures taken to protect the health of sanitisation workers, Athawale said that the Ministry on Health and Family Welfare had provided guidelines on the rational use of PPEs and Infection Prevention and Control Practices. Similarly, Infection Prevention and Control Committees were constituted in States to monitor the exposure status of healthcare workers. An advisory for managing health-related work in COVID and non-COVID areas of hospitals was issued by the Ministry on June 18.
Related:
Strike 2: Centre now says no data on Covid-19 deaths of medical staff!
No data, so no compensation: Centre's shocking revelation on migrant labourer deaths!
Medical negligence, apathy and ostracisation kill more than Covid-19