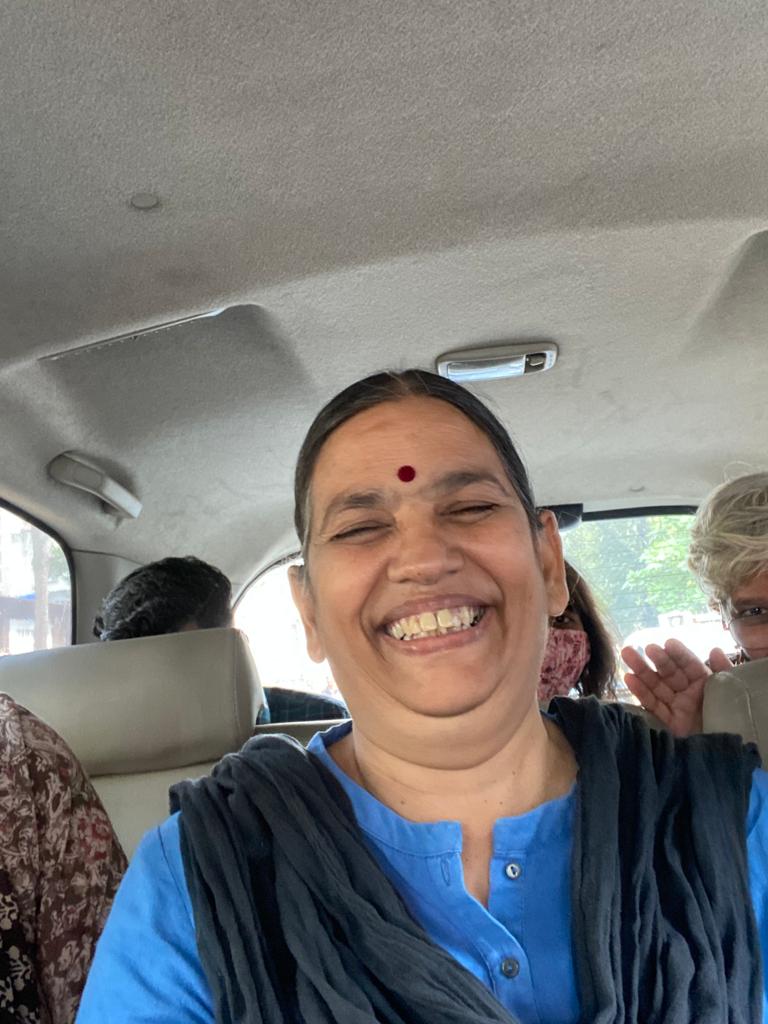 Trade unionist and human rights defender Sudha Bharadwaj finally walked out of the Byculla women's jail on December 9, 2021 after conditions of her bail were finalized on December 8, 2021. She had been granted default bail in the Bhima Koregaon case by the Bombay High Court on December 1, 2021.
Bharadwaj, who has been fighting for the rights of workers and women, was falsely implicated in the Bhima Koregaon case. She was among the 16 activists and human rights defenders arrested in connection with the case. Others include Fr. Stan Swamy (now deceased), Varavara Rao, Gautam Naulakha, Anand Teltumbde, Shoma Sen, Sudhir Dhawale, Mahesh Raut, Vernon Gonsalves, Arun Ferreira, Rona Wilson, Surendra Gadling, Hany Babu and Kabir Kala Manch members Jyoti Jagtap, Sagar Gorkhe and Ramesh Gaichor.
On December 1, the Bombay High Court had ruled that the Additional Sessions Court that extended time for investigation beyond the mandated 90-day period, was not competent to do so as it had not been notified as a Special Court under the NIA Act.
After she was granted bail by the Bombay High Court, the National Investigation Agency (NIA) challenged this in the Supreme Court. However, the SC shot down the NIA's request observing it had no reason to interfere with the Bombay HC's order.
It is noteworthy that trial in this high-profile case, where nearly a dozen activists and human rights defenders are facing charges under the draconian Unlawful Activities (Prevention) Act (UAPA), is yet to commence.
Terms of bail
Bharadwaj was released on a provisional cash bail of Rs 50,000, subject to the following conditions:
·She will have to surrender her passport and stay in Mumbai.
·She will have to take permission from the police before leaving city limits.
·Bharadwaj has been restrained from speaking to the media, something her lawyer Yug Chaudhry argued was an impingement of her Right to Freedom of Speech.
·Bharadwaj is also not permitted to establish any kind of contact with her co-accused.
·She is not allowed to make international phone calls.
·She will also have to visit the nearest police station once every fortnight, either in person or via video call.
Who is Sudha Bharadwaj?
Sudha Bharadwaj has been associated with the trade union movement in Chhattisgarh for more than 25 years, and she is also the general secretary of the Chhattisgarh unit of the People's Union for Civil Liberties (PUCL), and a member of Women against Sexual Violence and State Repression (WSS).
She has been accused of criminal conspiracy, sedition under the Indian Penal Code and Unlawful Activities (Prevention) Act charges of funding a terrorist activity, conspiracy, being a member of terrorist gang or organisation, and supporting a terrorist organisation.
Related: