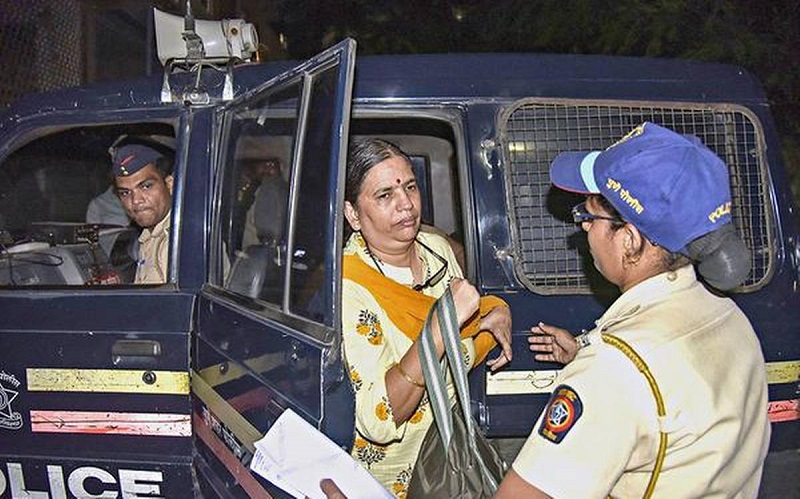 The Supreme Court rejected Bhima-Koregaon-accused Sudha Bharadwaj's medical bail on September 24 on grounds that the medical officer considered her health "stable and satisfactory."
The Court's decision served as a big jolt to Bharadwaj's friends and family who were worried about the severe ailments recorded in the civil rights activist's medical report.
On September 25, Bharadwaj's daughter and others wrote an open letter to register their disappointment over the dismissal of her plea. They demanded that the concerned authorities conduct a complete and thorough check-up of her health in the presence of the family member. They also appealed to jail authorities to decongest jails and test all inmates for Covid-19.
"Sudha Bharadwaj has dedicated her life fighting for the rights of minorities, Adivasis as well as trade union workers as enshrined in the Constitution of India, and is counted one among the six RBGs across the world, an honour given after the late Ruth Bader Ginsburg, a feminist Jurist who served on the American Supreme Court," they said.
Advocate Vrinda Grover appeared for Bharadwaj in the special leave petition challenging the Bombay High Court's August 28 order that overlooked her post-prison fungal infection and heart problem that put her in the 'high-risk' category for Covid-19. She also suffers from diabetes and arthritis. Bharadwaj has been lodged at the Byculla jail for nearly two years with no trial in sight. The medical reports produced by the jail authorities clearly showed that her health significantly worsened behind bars with new diseases and ailments developing.
However, the Bombay High Court overlooked these facts and dismissed her bail solely because the medical officer opined that Bharadwaj's "general health was stable and satisfactory".
Bhardawaj's petition in the Supreme Court stated that "[T]he impugned judgment demonstrates a fundamental flaw in the manner in which the appeal was disposed of – the Hon'ble High Court was called upon to rule on the comorbidities of the Petitioner and the risk it places on her inside prison if she contracts Covid-19; and not her existing condition being stable or unstable."
Grover also reminded the Court of its own March 23 order that mandated decongestion of prisons to spread the virus outbreak in prison. However, the order was deliberately ignored by the Special National Investigation Agency (NIA) Judge in its May 29 order, falsely arguing that UAPA-accused were not eligible for medical bail.
Grover further argued that Bharadwaj has been a law-abiding citizen and that there was no risk of her fleeing, as demonstrated during her temporary bail granted to attend her father's funeral in Bangalore last year.
In the open letter, Bharadwaj's friends argued that the Apex Court's advice to file a regular bail because it was a 'good case on merits' missed the serious concern about the 58-year-old's health and the risk of her contracting Covid-19.
Related:
Denial of medical bail is gross injustice: Friends of Sudha Bharadwaj
Sudha Bharadwaj's heart condition result of incarceration, family & friends urge early hearing of bail petition
CJI reserves order: Medha Patkar's plea for temporary release of convicts