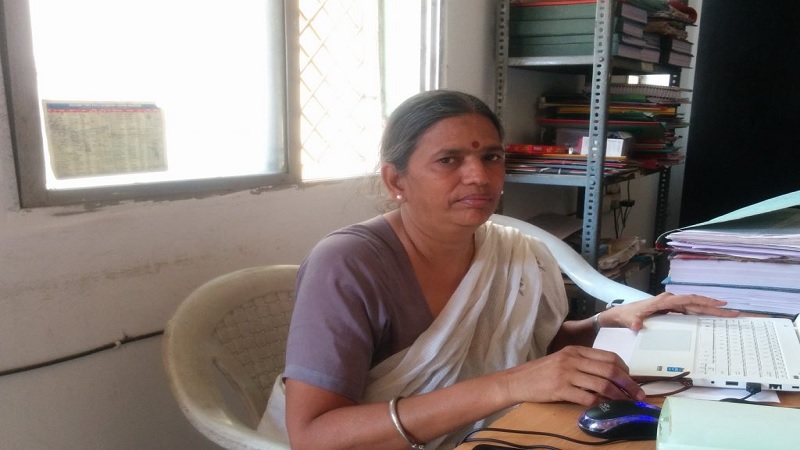 Image Courtesy:countercurrents.org
Sudha Bharadwaj, renowned activist, laywer and trade unionist has been incarcerated along with eleven others in the Bhīma Koregaon violence case that erupted on January 1, 2018. The Modi govt appears to be deliberately stalling her bail and is making no effort to begin the trial, thereby, exposing her to serious health conditions, further heightened in times of a global pandemic, given the crowded situation in prisons. This is a gross violation of the rights of prisoners. Friends and family members of Sudha Bharadwaj gathered online last Sunday to share a series of serious concerns over her health condition.
Keeping under trials in prison for two years deliberately stalling bail opportunities, with no effort for beginning the trial instead exposing them to serious health conditions is a gross violation of rights of prisoners. This is further heightened in times of a global pandemic given the crowded situation in prisons.
Sudha Bharadwaj has been incarcerated along with eleven others falsely alleging their involvement in the Bhīma Koregaon violence that erupted on 1st January 2018 case soon after the commemoration of 200 year anniversary of battle that Dalits won over the Peshwas.
Friends and family members of Sudha Bharadwaj gathered online Sunday to share a series of serious concerns over Sudha Bharadwaj's health condition.
New ailment surfaces in Jail medical report
A jail medical report received from the court on July 23, 2020 was disturbing. The report informed that Sudha Bharadwaj is suffering from Ischemic Heart Disease, a heart problem caused by narrowing of arteries that causes reduced blood flow to the heart muscle and can lead to heart attack. This is extremely worrisome as Sudha Bharadwaj never had any heart related complaints before she was taken in custody on October 27, 2018, after her nearly two months of house arrest, explained Maaysha, Sudha Bharadwaj's daughter.
Her mother's deteriorating heart condition is clearly triggered by the stress she is facing due to her two-year-long incarceration with no trial in sight, shared her daughter Maaysha. Medical doctors consulted explained such conditions of the heart as serious that could lead to a heart attack. The medical report obtained from the jail does not clarify when this condition was diagnosed, nor does it explain the basis for this diagnosis. This uncertainty and the lack of disclosure of full medical history has caused deep concern to all her extended family and close colleagues
The recent heart condition adds to Sudha Bharadwaj's existing ailment of diabetes, blood pressure and a past history of pulmonary tuberculosis. Such health conditions make Sudha Bharadwaj extremely vulnerable and susceptible to infections of Covid-19. At a time of such a pandemic, each day spent in an unsafe, crowded place is exposing a person with co-morbidities to unnecessary health risk. Such delays in the judicial process are thus unconscionable.
Lack of care against Covid in overcrowded prisons
Sudha Bharadwaj's daughter shared that her mother along with other occupants of her barrack were provided only with a mask as a measure of safeguard from Coronavirus infection. Mandatory social distancing is impossible to achieve in the overcrowded barrack.
It may be noted that in response to a query from the Bombay High Court in the course of a PIL, the Byculla jail revealed that in order to maintain physical distancing norms, it can only accommodate a maximum of 175 inmates – yet, as of July 28, it housed 257 prisoners.
As of last month, none of the occupants have undergone relevant tests for Covid 19. This, despite the Jail Doctor and the Jail Superintendent testing positive for Coronavirus, and a 54 year old woman inmate who was hospitalised due to low oxygen saturation levels had tested positive for Covid in the hospital.
Undue delays in hearing the bail petition specifically on medical grounds
It is extremely distressing at these unprecedented times of health emergency that the bail application filed before the Bombay High Court on June 11, 2020 on medical grounds is still pending after a delay of two and a half months. The bail has been listed at least 12 times in this period (on June 23, June 26, June 30, July 3, July10, July 17, July 20, July 23, July 28, August 4, August 10 and August 17) with no decision so far. Either the matter does not reach and no hearing takes place, or the matter gets adjourned for reasons, such as the NIA taking time to file a reply, or the jail authorities filing an illegible reply.
At the previous hearing on 17th August also, the matter got adjourned to the next week. This time, the court could not locate an additional affidavit filed by the NIA, and it also gave the state more time to file another reply on measures taken in jail to prevent spread of Coronavirus amidst inmates with comorbidities. Repeatedly asking for additional reports from the state, coupled with the slow pace of the hearing is causing long delays in the process for acquiring bail, we fear.
At the online meet, her close associates, friends and family, said, "we are extremely worried over Sudha Bharadwaj's health condition. We, therefore,
* appeal and urge for an early, decisive hearing for Sudha Bharadwaj's release at the earliest on the grounds of her susceptibility to Covid disease within the jail surroundings,
*demand full access to her medical history in the jail and all the diagnostic notes, and.
*appeal to the jail authorities to decongest the jails, test all the inmates and make appropriate provisions to avoid a Covid outbreak in the jail.
Date: August 25, 2020
Friends and Family:
Maaysha Bharadwaj, Kaladas Dahariya, Ramakant Banjare, Shreya, Kavita Srivastav, Indira Chakravarti, Alok Shukla, Vaibhav Vaish, Madhur Bharatiya, VimalBhai, Priyanshu Gupta, Aparna Choudhary, Bijaya Chanda, AP Josy, Malini Subramaniam, K J Mukherjee, Smiti Sharma, Neelabh Dubey, Shikha Pandey, Manan Ganguli, Priyanka Shukla, Monu Kuhar, Anuradha Talwar, Rajni Soren, Rajkumar Sahu, Banshi Sahu, Shivani Taneja, Mahesh Kumar, Maheen Mirza.
Related:
Civil Society members request Maha CM to shift Bhima Koregaon activists out of jail
Green Nobel winner Prafulla Samantara protests against 'undeclared emergency' of Union government
SC stays Gautam Navlakha's bail proceedings at Delhi HC; NIA says HC acted without jurisdiction
Family, ex-CIC commissioners appeal for Varavara Rao's release after his medical condition worsens
Bhima Koregaon case: SC rejects ABA of Anand Teltumbde, Gautam Navlakha