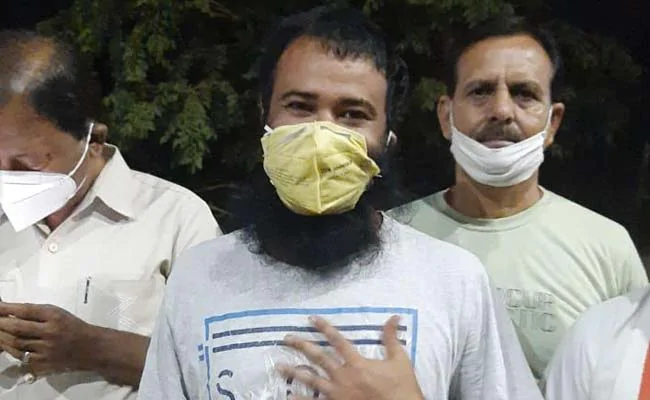 In a huge relief to Human Rights Defender Dr. Kafeel Khan, the Supreme Court Bench of Chief Justice of India SA Bobde and Justices AS Bopanna and V Ramasubramanian has said that there is no reason to interfere with the September 1, 2020 order of the High Court which had set aside his detention under National Security Act, reported LiveLaw.
"It seems to be a good order by the High Court…We see no reason to interfere with the High Court order", CJI SA Bobde remarked and dismissed the appeal filed by Uttar Pradesh government. The Court, however, clarified that other criminal cases against Khan will be decided on their own merits.
The CJI denied Senior Advocate Indira Jaising's request to expunge the above observation that the judgment will not impact criminal prosecution. He said, "The criminal cases will be decided on their own merits. The observations in a preventive detention judgment cannot impact criminal prosecution."
On September 1, 2020, a Division Bench of Chief Justice Govind Mathur and Justice Saumitra Dayal Singh of the Allahabad High Court had revoked the NSA charges against Dr. Khan, who was lodged in the Mathura jail and the extension of his detention period was also declared illegal.
The High Court had come to a conclusion that Dr. Khan was not given an "effective opportunity" to make a representation against the charges levelled upon him. The Court observed that even though Dr. Khan was supplied the grounds for detention in the form of a CD, he was not given any device to access the same, hence virtually amounting to non-supply of relevant material in terms of Article 22(5) of the Constitution.
He was detained in Mumbai in January, 2020 for an allegedly provocative speech at the Aligarh Muslim University in the backdrop of protests against the Citizenship Amendment Act on December 13, 2019. The Police booked him under the stringent NSA for "disturbing public order in the city and creating an atmosphere of fear and insecurity within the citizens of Aligarh."
To that, the High court had observed that prima facie his speech, "does not disclose any effort to promote hatred or violence. It also nowhere threatens peace and tranquillity of the city of Aligarh. The address gives a call for national integrity and unity among the citizens. The speech also deprecates any kind of violence. It appears that the District Magistrate had selective reading and selective mention for few phrases from the speech ignoring its true intent."
Related:
How the regime is hounding Human Rights Defender Dr. Kafeel Khan
Hope to attend my daughter's birthday this year: Dr. Kafeel Khan