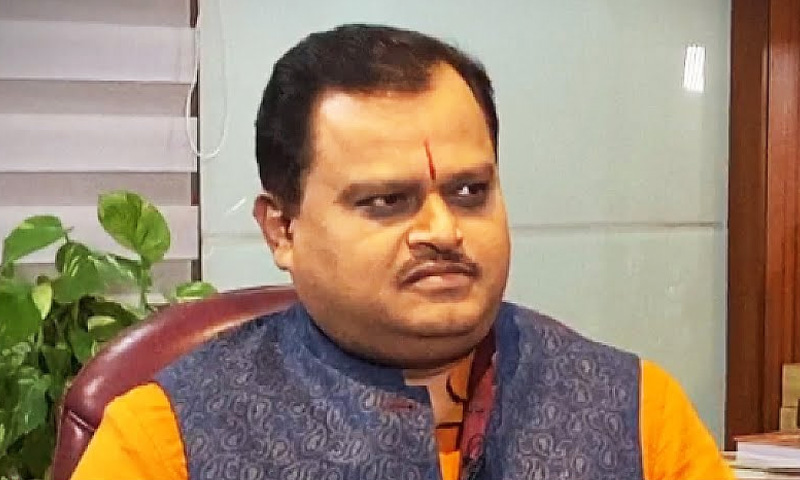 Citizens for Justice and Peace (CJP) has moved the National Commission for Minorities (NCM) yet again against Sudashan TV editor-in-chief Suresh Chavhanke, this time for him derogatory, Islamophobic and hate-filled speech at a rally held on September 4 in Badarpur, Haryana. In a highly publicised, deliberate, malicious and hate-filled speech, Chavhanke urged Muslim women to marry Hindu men instead of Muslim men.
A video of the speech was then picked up by multiple news agencies and also went viral on social media. In the said hate speech video, even as his supporters chant "Jai Shri Ram", Chavhanke can be seen and heard saying, "If you marry a Hindu man, he won't do any kind of injustice to you. I'll tell you 10 benefits today keeping Hindus as witness, keeping Bhagwan (God) as witness on camera, in the video, I promise that if you get married to Hindu boys and become Hindu, then you won't have to face talaq. You won't have to become a baby making factory, you won't have to give birth to 40-40 children."
The complaint filed by CJP highlights the statements made by Suresh Chavhanke, which clearly amounted to spreading of hatred and distrust against vulnerable and marginalised Muslims sections, especially Muslim women, besides being a grave threat to the peace, unity and integrity of India. A copy of the complaint may be viewed here:
It is also important to note that this is not the first time when Suresh Chavhanke has made the news for his Islamophobic and derogatory remarks. In at least three instances, courts have sought Action Taken Reports (ATR) in cases filed against Chavhanke, who is notorious for his spewing venom against minorities using his TV channel and also on public platforms.
He was in the spotlight of the Supreme Court for when a case was filed against his obnoxious and inflammatory show on the topic of "UPSC Jihad" where he made contentious claims that Muslim aspirants were favored for entry into the Union Public Service Commission (UPSC) to the disadvantage of Hindu candidates. The apex court had held the show to be offensive and having the potential to spread communal tensions.
A month before that, Chavhanke had targeted film actor Shahrukh Khan for his Muslim identity. Chavhanke repackaged old conspiracy theories claiming that Shahrukh Khan is close to Pakistan Prime Minister Imran Khan, or that he favors Pakistani cricket players, etc. Chavhanke had also alleged that the superstar had spit on Lata Mangeshkar's remains at her funeral in February 2022.
Chavhanke's communal words have in the past been exposed by CJP, which has taken action against different media houses and new agencies who were engaging in hate speech.
In September 2020, CJP had moved the News Broadcasting Standards Authority (NBSA) – now known as News Broadcasting & Digital Standards Authority (NBDSA) against Sudarshan News for airing a communally inflammatory promotional video for its show exploring a "controversy" on "infiltration" of Muslims in public services, while demeaningly terming it 'UPSC Jihad'. The complaint was forwarded to the Union I&B Ministry by the authority since Sudarshan TV is not a member of the National Broadcasters Association (NBA).
Chavhanke has repeatedly made statements that are communal, divisive, and incendiary and amount to hate speeches, with the knowledge that such incendiary remarks would have the propensity to stoke communal tensions and also instigate violence. All this suggests that he has no respect for either the law or the plural culture of India. Therefore, CJP has urged the Commission to take immediate action in order to provide a sense of security to the minority community and strengthen the values of fraternity and secularism enshrined in our Constitution.
Related:
Hate Watch: Suresh Chavkhane asks Muslim women to marry Hindu men
Hate Buster: Suresh Chavhanke spreads fake news about SRK at Lata Mangeshkar's funeral