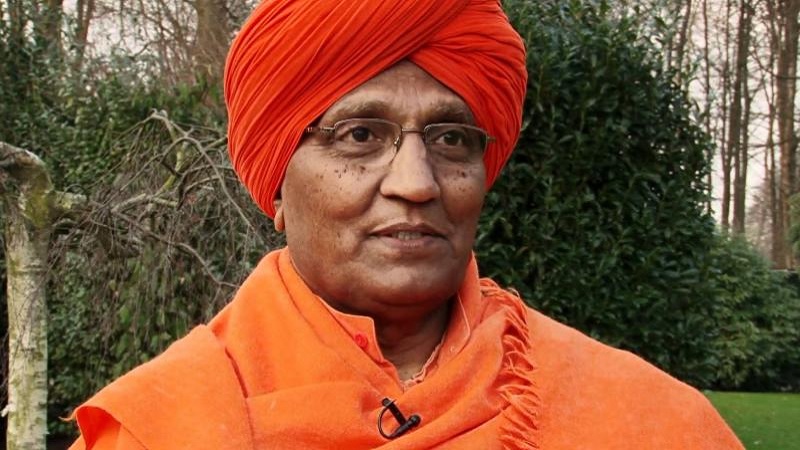 Image Courtesy:newslead.in
Swami Agnivesh fought a long harrowing battle against the social evils of bonded labour, child labour, communalism all his life. Despite adopting the life of an ascetic, he was deeply involved in socio-political events. He also heavily criticised the manipulation of religion for personal or political gain.
In 1981, he founded the Bandhua Mukti Morcha or BMM (Bonded Labour Liberation Front) to wage a war against the bonded labour system in India. The organisation was established with the view that bonded labour is a contemporary avatar of slavery that should be removed immediately. Accordingly, the BMM identified, released and rehabilitated as many as 1,78,000 labourers from a life of bondage and debt, including 26,000 children.
It may be mentioned that Swamiji was also actively involved in ensuring the rights of children. Thus, among its others responsibilities, the BMM also dealt with child marriage, casteism, discrimination and violence against women, Sati (bride burning,) female foeticide, drug abuse.
As per the organisation's website, India is still home to an estimated 300 million bonded labourers and 65 million bonded child labourers in spite of the Constitutional rights and prohibitive laws like Bonded Labour System (Abolition) Act 1976, Child Labour (Prohibition & Regulation) Act 1986 among others.
In 1994, Swami Agnivesh became the Chairperson of the UN Trust Fund on Contemporary Forms of Slavery. For his dedicated work in this field, he was awarded the Right Livelihood Award also known as the 'Alternate Nobel Prize' in 2004.
However, his concern was not limited to labourers alone. Following the Bhopal Gas Tragedy in 1984, Swamiji staunchly stood in solidarity with the Bhopal activists who demanded justice from the Government. He was among the many political leaders present when the activists broke their hunger strike in Delhi.
He inaugurated the Sambhavna Trust Clinic building for survivors of the Bhopal Gas disaster on April 27, 2005, said a report on International Campaign for Justice in Bhopal. He continued to support the Bhopal survivors' struggle for justice and a life of dignity.
After the Supreme Court verdict regarding the gas tragedy case, he said the following:
After his demise, people remembered his contribution in the cause.
Sad to hear about Swami Agnivesh. I last interviewed him at Jantar Mantar when he had come to show solidarity with Bhopal gas survivors asking for justice. #RIP

— Gargi Rawat (@GargiRawat) September 11, 2020
While lending his voice to the oppressed, Swamiji also fought an incessant battle against communalism. He led a multi-religious march in 1989 from Delhi to Meerut to protest the communal conflict that resulted in the deaths of 45 Muslim youths. 10 years later, he helped launch the multi-religious 'Religions for Social Justice' forum that led as many as 55 religious leaders to where the sleeping Australian Christian missionary Graham Steines and his two sons were burned to death by right-wing Hindu fanatics.
Swamiji along with 72 religious leaders spent five days in the violence-affected areas of Gujarat following the riots of 2002 to decry the Hindu fundamentalist factions responsible for the massacre. Moreover, he launched the Adhyatma Jagaran Manch (Movement for Spiritual Awakening) to prevent another genocide in other States like Rajasthan and Madhya Pradesh. He also vehemently condemned "Hindutva" ideology, which, according to him sought to hijack Hinduism.
Incidentally, he praised the efforts taken by Communalism Combat in their goal to address communal hatred.
"To me, Communalism Combat is not just a publication. It is the instrument of a movement that I deem to be crucially relevant and deeply spiritual, while being religiously neutral. In the last ten years that this inspiring clarion call to peace, communal harmony and social justice has been in existence, it has grown to be the most authentic face of the spirit of resistance to evil and oppression. It is, to me, the secular Gita of our national life, blessed with religious plurality and cultural diversity of a rare kind," he said.
He also wrote articles like 'As a religious person, I have no hesitation in recognising that religions have failed human beings' for the magazine.
In the article he pointed out that social justice is the soul of spirituality; That justice and spirituality are synonymous. He considered both essentially principles of integration required to hold a society together.
"An unjust society must undo itself, sooner or later. It is futile and foolish to clamour for social cohesion and national unity, as long as the divisive and alienating powers of injustice in that society are not contained. The systemic violation of social justice is the primary reason for the endemic disunity in India. It was also because caste injustice was socially legitimised that the spiritual evolution of India got stunted. The same is true also in the history of other religions. As and when Christianity got mixed up with state power and deviated from the paths of justice, it squandered its spiritual substance. Islam too suffered a similar distortion. The rise of materialism has unleashed forces of division and disintegration everywhere. It has aggravated social degradation and communal aggression," he wrote.
Swamiji's teachings and efforts will be remembered and revered by all for generations to come.
Related:
The darkest day: Attack on Swami Agnivesh
Canadian South Asians protest against attack on Swami Aganivesh
'It is, to me, the secular Gita of our time'
Gauri Lankesh has become a symbol of dissent: Swami Agnivesh