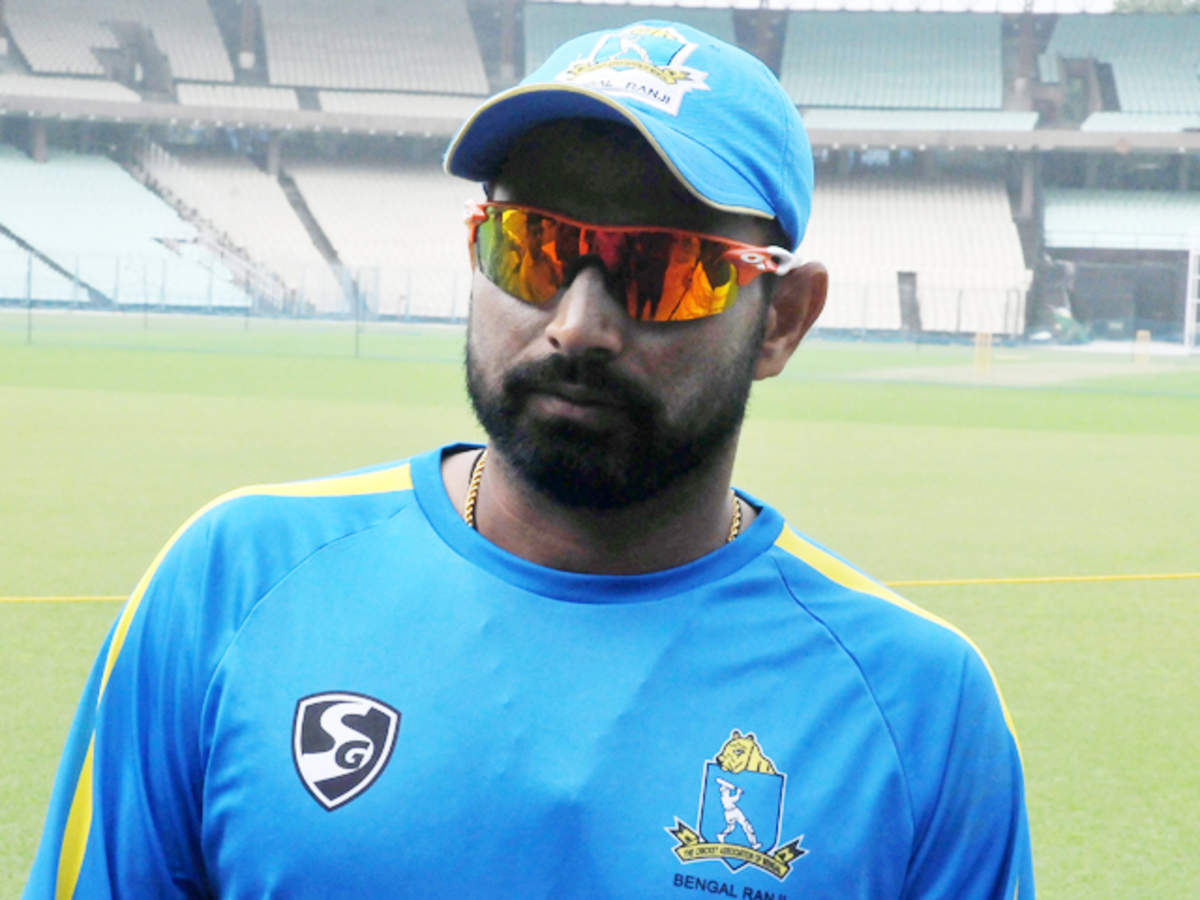 Team India lost another match, but Indian fans seem to have won some hearts and shone a ray of hope against communal targeting and cyber bullying. India fast bowler Mohammed Shami was welcomed with a "rousing reception" on Sunday when he walked into bat for India in the T20 World Cup 2021 Super 12 match against New Zealand on Sunday. According to reports, Shami who walked in to bat at No. 8 "was welcomed to the middle by a loud round of cheers from the Indian supporters at the Dubai International Cricket Stadium".
Just a week ago, Mohammed Shami had been singled out and viciously targeted by trolls online, after India lost the match decisively against Pakistan. Though several Indian batsmen bowed before that to Pakistan's bowling onslaught, the viciousness was saved for Shami. He, was targeted as the sole Muslim player and was accused of 'selling out' to fellow Muslims of team Pakistan. It is well documented that Shami, a proud Indian, has often been trolled for his religion. Team India's non-Muslim players took their own time to stand up for their Muslim teammate. Captain Kohli spoke up on Saturday, six days later.
On Saturday team captain Virat Kohli condemned the abuse Shami was facing, "to me attacking someone over their religion is the most pathetic thing a human being can do. Everyone has the right to voice their opinion, but I personally have never even thought of discriminating against someone over their religion." Virat Kohli, as expected got his share of hate from right wing trolls after he slammed them for the massive verbal and emotional abuse they had inflicted on Mohammad Shami. This Sunday, even though Shami did not get to face a single ball he was in the spotlight as team India fans in Dubai showed their solidarity with him a day after Kohli said that the social media trolling, was an example of "literally the lowest level of human potential" and called the trolls "spineless people."
Virat Kohli is facing criticism but it's the entire team and the coaches that have failed and not just one man.
It turned out to be a scary Halloween for Indian fans. #INDvsNZ #T20WORLDCUP

— Mohammed Azharuddin (@azharflicks) October 31, 2021
Well played @imVkohli. Respect. pic.twitter.com/gAqAvFn7zO

— Hansal Mehta (@mehtahansal) October 31, 2021
After India lost to New Zealand, captain Virat Kohli said , "I don't think we were brave enough with bat, ball, or our body language." In September Kohli had said that he would step down as India's T20 captain after this year's tournament, as he needed to "give himself space" for proper preparation to continue captaining the team in Test and One-Day International (ODI) format matches, reported CNN.
Not the result we wanted, but we will look to bounce back in the matches ahead. #TeamIndia #T20WorldCup #INDvNZ pic.twitter.com/A61JjoITe1

— BCCI (@BCCI) October 31, 2021
Virat Kohli's admission that India weren't brave enough, and about the consequent indecision in shot-making, is worth a discussion. T20 is about fearless cricket and is very hard on reputations.

— Harsha Bhogle (@bhogleharsha) October 31, 2021
The communal impact of losing a cricket match
Over the past week alone, Indian Muslims, have been, arrested, slapped with sedition charges, harassed boycotted, sacked, if any of them allegedly celebrated the match especially if they praised team Pakistan players after it defeated team India. So far, according to news reports, the UP police have booked seven people across five districts for allegedly "celebrating Pakistan's victory over India in the T20 Cricket World Cup" that was held recently.
Under the present regime, the constant searchlight on the patriotism of Indian Muslims alone has reached everyday proportions. Stemming from the street-whisper campaigns post-independence and partition, this discourse has now received centre space in Indian public discourse. From India's number one public figure, Shahrukh Khan to Mohammad Shami, none are spared this divisive scrutiny. In the villages, streets and train compartments of Uttar Pradesh, Madhya Pradesh, Haryana and Jharkand, this evil eye turns bloody taking lives of the rickshawpuller, small cultivator, shopkeeper, as the mob is allowed free reign.
For years it was the shakha(branch) of the Rashtriya Swayamsevak Sangh (RSS) and allied outfits that instilled a perpetual suspect tag on the community; with the ascendance to power of their men in high seats of governance this corrosive othering has sanction from the very top.
Related
Love cricket? Make sure you celebrate only when Team India wins!
J&K: Police book students who allegedly celebrated Pakistan cricket win under UAPA
Kashmiri students allegedly attacked after Pak defeats India in cricket match