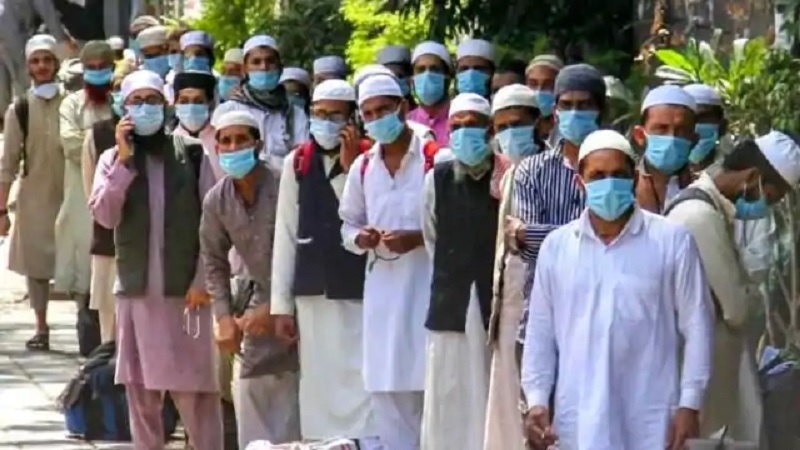 Image Courtesy:livelaw.in
A Delhi Court refused to entertain the plea of Delhi government against discharge of 44 foreign nationals who were held for being part of Tablighi Jamaat.
An FIR was filed against the foreign nationals under the Foreigners Act, Epidemic Diseases Act as well as Disaster Management Act and Indian Penal Code and after considering the material on record, the Chief Metropolitan Magistrate, South East District discharged the accused from all offences on August 24. The Magistrate's decision was based on the fact that the chargesheet and other documents did not show the presence of the respondent, Iunus Gurba, a citizen of Kyrgyzstan or his participation in the Markaz during the relevant period. The court also observed no document suggested that respondent was one of the participants who was involved in Tablighi work.
The Additional Sessions Judge, Sandeep Yadav, while perusing the case observed that the name of the respondent was also not found in the register of guests seized from Markaz premises, which is a vital document in the case. The court also observed that the respondent's passport was not sized while he was inside Markaz premises and thus held that evidence collected during the investigation is wholly insufficient to frame the charge against the respondent.
The Sessions court thus upheld the Magistrate court's order discharging the respondent and dismissed the revision petition for being devoid of merits.
LiveLaw reported that there were 44 such revision petitions that were dismissed by the sessions court.
The order may be read here.
Related:
Tablighi Jamaat: K'taka HC conditionally quashes criminal cases against 9 foreigners
Mumbai court acquits 20 Tablighi Jamaat members
Tablighi Jamaat case: Bandra Court discharges 12 foreign nationals