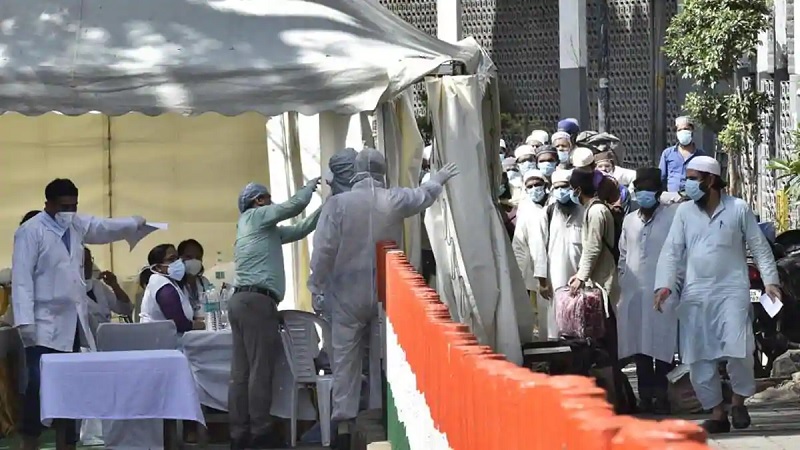 Image Courtesy:hindustantimes.com
The Supreme Court on Tuesday expressed strong displeasure over the counter-affidavit filed by the Ministry of Information and Broadcasting (MIB) reasserting that the media has largely been neutral with respect to the reporting on the Tablighi Jamaat event held earlier this year.
LiveLaw reported that CJI SA Bobde adjourned the matter for three weeks and remarked, "We are not satisfied with your affidavit. We had asked you to tell us what you have done under the Cable TV Act? There is no whisper about that in the affidavit. We must tell you that we are disappointed with the Union's affidavit in these matters."
He added, "We want to know the mechanism employed by you and this affidavit has nothing on it. Why should we refer to NBSA etc when you have the authority to look into it? If it does not exist, then you create an authority, else we will hand it over to an outside agency?"
The Bench comprising CJI Bobde, Justices AS Bopanna and V Ramasubramanian was responding to pleas filed against the communalisation of the Tablighi Jamaat event amid the Covid-19 pandemic. The Centre maintained that the plea is based on vague assertions, certain private fact-checking news portals and unverifiable reports. The plea was filed by Jamiat-Ulema-i-Hind and prayed for strict action against "sections of media spreading bigotry and communal hatred in relation to the Nizamuddin Markaz issue", as reported by Bar and Bench.
In the previous hearing on October 8, the Supreme Court Bench had pulled up the Centre and noted that the affidavit was filed by it without even taking into account the details related to the incidents of bad reporting. SabrangIndia had reported that the top court had slammed the Centre for it's offensive and brazen response.
CJI SA Bobde reportedly asked Tushar Mehta representing the Centre, "We must tell you Mr. Mehta, you cannot treat the Court the way you are treating it in this case. You have filed an affidavit by a Junior Officer. We find it extremely evasive and mention nothing about bad reporting. How can you say there is no incident?"
In this backdrop, the Solicitor General said that a fresh affidavit will be filed by the next date and that he will personally be vetting it. But the Supreme Court expressed its dissatisfaction towards this fresh affidavit today also.
"The first affidavit was not satisfactory. Even in the changed affidavit, there is no mention about the action under Cable TV Act. There is no mention about the present legal regime in the present affidavit and also about the applicability of Cable TV Act to controlling electronic media", CJI Bobde reportedly told the Solicitor General.
Tushar Mehta undertook to file a more elaborate affidavit addressing the concerns raised today. The petitioner is also expected to reply by then (three weeks from now).
Related:
Tablighi Jamaat case: SC slams Centre for 'extremely offensive and brazen' response
Media coverage on Covid-19, anti-CAA protests, prejudiced: Report
How courts rescued the Tablighi Jamaat from further hatred