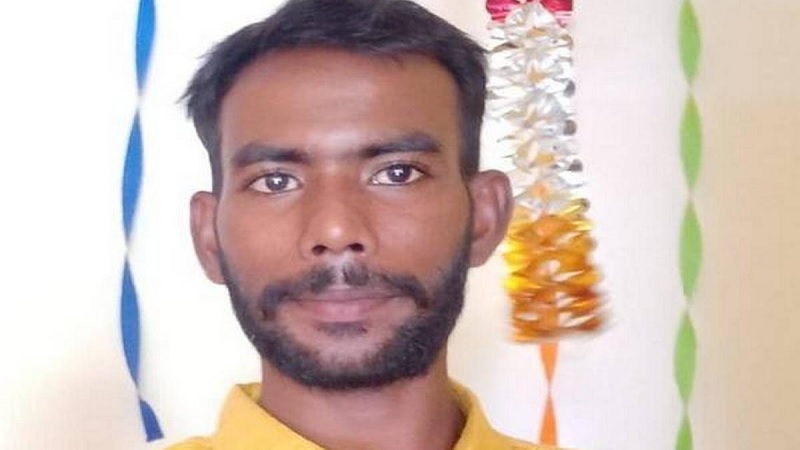 Image Courtesy:thehindu.com
At a time when all eyes are fixed on Arnab Goswami, Tamil media reports that Moses, a 29-year-old reporter with the Tamilan TV channel, was hacked to death in Kundrathur near Chennai on November 8, 2020.
Moses was found in a pool of blood on Sunday night after being attacked by a duo carrying sickles. Moses was taken to the Chromepet Government Hospital to treat the severe injuries on his head and hand. However, he died due to the severe injuries and blood loss.
Somangalam police arrested four suspects from a gang involved in illegal land and ganja sales. Interestingly, Moses had reported extensively on illegal sale of government poramboke land. He had also reported on ganja sales.
The murder was largely ignored by national media with reportage appearing only in a few South India based English language portals like The NewsMinute, that reported Moses who lived in the area at Puthu Nellore village, and his reportage focused on local issues faced by residents around Kundrathur a suburb on the outskirts of Chennai. Moses focused on local issues and worked on undercover operations of anti-social elements on his show Sirappu Paarvai (Special focus) show. As a result, he was used to death threats.
Moses's father and journalist Jesudas told TNM, "My son was always vocal about the issues happening in the region. Earlier there was a problem due to land grabbing by a gang and he went there and reported about it. From then on, we faced problems and last week he reported that the same gang was involved in ganja sales. Soon he received threats, so he went to the police station and told them about the threats but didn't give a complaint in writing. That's what led to this attack."
Chief reporter of the TV channel and State President of the Working Journalists Union Sagayaraj told the publication, "On Sunday night, a duo intercepted Moses while he was leaving his house and asked him for some directions. Soon his cries filled the air and his father immediately rushed out to see what happened. A duo with sickles was attacking Moses, who fled on seeing his father." Sagayaraj criticised the police for failing to protect the reporter. He demanded that the government offer a Rs. 25 lakh compensation and a government job to the immediate kin. Further he demanded that the state government enact a law to protect journalists.
Similarly, the Tamil Nadu Women Journalists Forum condemned the attack. They requested Tamil Nadu Chief Minister Edappadi K. Palaniswami to take swift action against the accused. They also blamed the police for their lack of action despite a complaint by the victim.
The horrific murder of a young journalist who was reporting on illegal land deals has so failed to move those fixated on following the minute by minute details of the Arnab Goswamy case. Goswamy is the most perhaps the only journalist who has had the entire line up of union ministers stand up in support as soon as he was arrested in a criminal case and charged with abetment to suicide.
Related:
Journalism is a deadly vocation for those who question power
Republic TV editor Arnab Goswami arrested in 2018 suicide abetment case
HRDA demands investigation into fabricated cases lodged against journalist Manish Soni
HRDA condemns attack on TN journalist who exposed corrupt practices under MNREGA