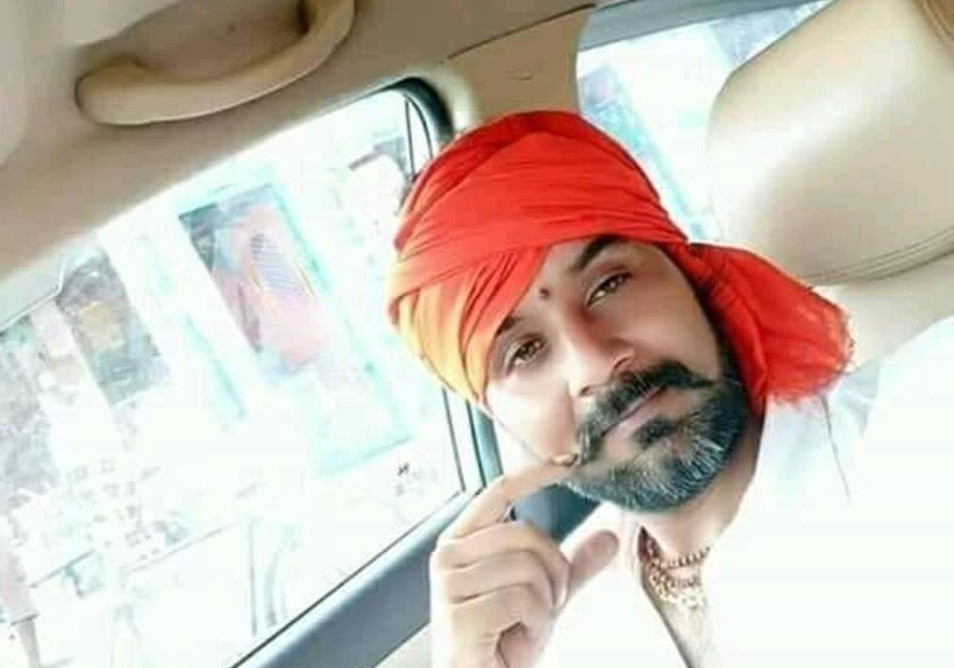 "अगर भोले के भक्त "तांडव" पे उतरे तो वो तांडव तुमसे झेला न जाएगा – जिहादियों सहमत – RT", translated this means "If devotees of Shiva start dancing the Tandav, or the dance of destruction, you jihadis (he means Muslims) will not be able to bear it," he then asks all those who agree with his threat to amplify it with re-tweets.
This open threat got nearly four thousand retweets, and nearly ten thousand 'likes'. More alarmingly it got nearly 500 comments, many asking for the murder of those they call 'jihadis'.
अगर भोले के भक्त "तांडव" पे उतरे
तो वो तांडव तुमसे झेला न जाएगा – जिहादियों

सहमत – RT pic.twitter.com/FT8ltjrvKz

— Deepak Sharma (@TheDeepak2020In) January 18, 2021
Like many online hate mongers Deepak Sharma calls himself a "Nationalist !! Son Of Bharat Mata !! Political Thinker !!" His extra dependence on exclamation marks is typical because as the 'Founder' of an organisation named Rashtriya Swabhiman Dal (RSD). Perhaps he feels extra punctuation gets him closer to that aim to protect the interests of "Hindu dharma and the nation." He also claims to be a "FreeLance Reporter !! Interior Designer By Profession".
However, online his job is to be a full time hate monger, he joined Twitter only in February 2020 and already has nearly 1,65,000 followers, like the rest of the twitter troll army leaders. He is a popular face in the right-wing social media circuits and is based in Hathras, Uttar Pradesh according to the Police but maintains that he hails from Jaipur to allegedly mislead the police and public.
Sharma's latest rant has been over the right-wing agenda of targeting the fictional web series 'Tandav', which the troll army has been targeting and accusing of hurting 'Hindu' sentiments in its fictional plot. The trolls have been creating noise about banning the series and punishing its makers in various ways. Perhaps this is yet another in order to distract from the government inactions over the serious allegations on Republic TV chief Arnab Goswami whose whatsapp messages have been recently exposed. Or perhaps it is to divert attention from the ongoing farmer's movement where the political class has found itself being held accountable. Deepak Sharma is following the same trajectory of hate speech as he did when airing his controversial videos 'exposing the truth' about the Hathras tragedy.
He is now calling for an 'anti-blasphemy' law of sorts.
हिन्दू हैं इसलिए कानून की मांग कर रहे
मजहबी कीड़े होते तो हुल्ला बुल्ला बोलकर फट जाते#देवनिंदा_कानून_बनाओ

— Deepak Sharma (@TheDeepak2020In) January 19, 2021
Calling it a 'dev-ninda kanoon', or a law to punish those who criticise 'god'. He says Hindus are just asking for a law, because if they were 'believers' or Muslims they would have instead created a ruckus and 'exploded'. He is of course hinting at terror attacks by suicide bombers. Needless to add, the man is followed by Kapil Mishra, the Delhi-based Bharatiya Janata Partyman who himself faces multiple accusations of hate speech himself.