In a shocking turn of events in the Tanushree Dutta sexual harassment case, members of the youth wing of the Maharashtra Navnirman Sena (MNS) gate-crashed the Lonavala bungalow where the reality TV show Bigg Boss is shot and threatened makers with dire consequences if they offered Dutta a spot on the show.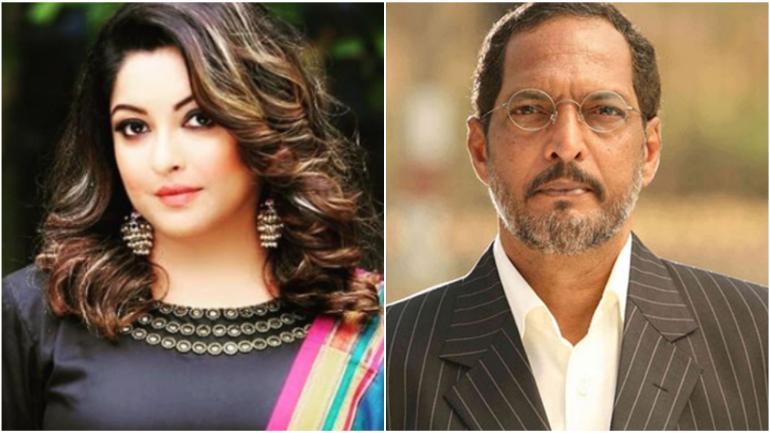 They handed over a letter stating that the party would not take it too kindly if they allowed Dutta to be a part of the show. However, the Bigg Boss officials have neither reacted nor filed any complaint against the party. This comes close at the heels of Nana Patekar's lawyer Rajendra Shikodkar sending a notice to Dutta demanding a written public apology.

Meanwhile the Cine and TV Artists Association issued a statement apologising to Tanushree Dutta. In the statement released on Twitter, CINTAA General Secretary and Spokesperson Sushant Singh says, "CINTAA strongly condemns any act that outrages the modesty of any individual and any form of sexual harassment is unacceptable to us." The statement further says, "After going through Ms Tanushree Dutta's complaint, which was filed with the then Executive Committee of CINTAA in March 2008, we feel that the decision taken in the Joint Dispute Settlement Committee of CINTAA & IFTPC (then known as AMPTPP) in July 2008 was not appropriate, as the chief grievance of sexual harassment wasn't even addressed." CINTAA finds it "highly regrettable" and that "no apologies can suffice".

The entire statement may be viewed here:


All bark, no bite!
However, even CINTAA, by its own admission, is unable to tackle the bull by the horns saying that it cannot take action as the case is more than 3 years old! In view of this lip service and limited reaction from the film fraternity and even instances of attempts to avoid speaking on the issue by many industry heavyweights, one wonders if sexual harassment is something one must make peace with and accept as the norm if they want to work in the movies.

Remember, it is not as if there is any dearth of evidence to corroborate what Dutta has alleged. Journalist Janice Sequeira, who was present on the spot when the harassment occurred, has given a detailed descript of the events. Shyni Shetty who was working on the movie Horn OK Please where the harassment took place has corroborated everything too!

Moreover, it is not as if Dutta has suddenly made claims after staying quiet for a decade. She spoke up. Nobody believed her. Nobody helped her. Instead she had to not only face the wrath of a violent mob of MNS people who attacked the car in which she left the set with her parents after the sexual harassment, she was also labelled as "unprofessional" by the makers of the movie, something that cost Dutta her movie career.

Previous cases of Sexual Harassment
Tanushree Dutta is not alone. In 2013, Nazriya Nazim, who was still a teenager at the time of shooting a Malalalam movie, alleged that her director went behind her back and used a body double to perform a steamy scene in a movie. Far from denying the charge, the director reportedly told her that he did it because she said she would not perform the scene. He also dared her to file a complaint, which she did.
It is alleged that things begin with casual sexism, move on to persistent sexual harassment and sometimes even culminate in full blown sexual assault. In February 2017, another Malayalam cinema female actor was allegedly raped in a moving car at the behest of a male actor. Shortly after that male members of the industry tried to spin a parallel narrative instead of believing the survivor. In fact, filmmaker Priyadarshan had even claimed that the rape never took place! Meanwhile, another popular female actor shared her story as a sexual assault survivor in April 2017.

Absence of monitoring and redressal committees
Until recently, no production house had set up anti-sexual harassment committees, a mandatory requirement to tackle workplace sexual harassment under the Vishakha Guidelines as well as the Sexual Harassment of Women at Workplace (Prevention, Prohibition and Redressal) Act, 2013 guidelines.

After a Maneka Gandhi, Union Minister for Women and Child Development made a request 7 production houses namely Yashraj Films, Aamir Khan Production, Mukta Arts, Excel Entertainment, Phantom Films, T-Series and Drishyam Films, formed such committees and 17 others are expected to do so shortly. The WCD Ministry also categorically placed the ethical and legal responsibility of safety of their employees on the production houses. The Ministry also said that any workplace with 10 or more people must have an internal complaints committee.