Human Rights Defender Teesta Setalvad and rockstar Vishal Dadlani came together in Mumbai to discuss the growing instances of mob violence and institutional scuttling of dissenting voices. The initiative called 'Fight The Mob' campaign is an extension of a nationwide campaign against hate speech by human rights organisation Citizens for Justice and Peace (CJP) of which Setalvad is Secretary.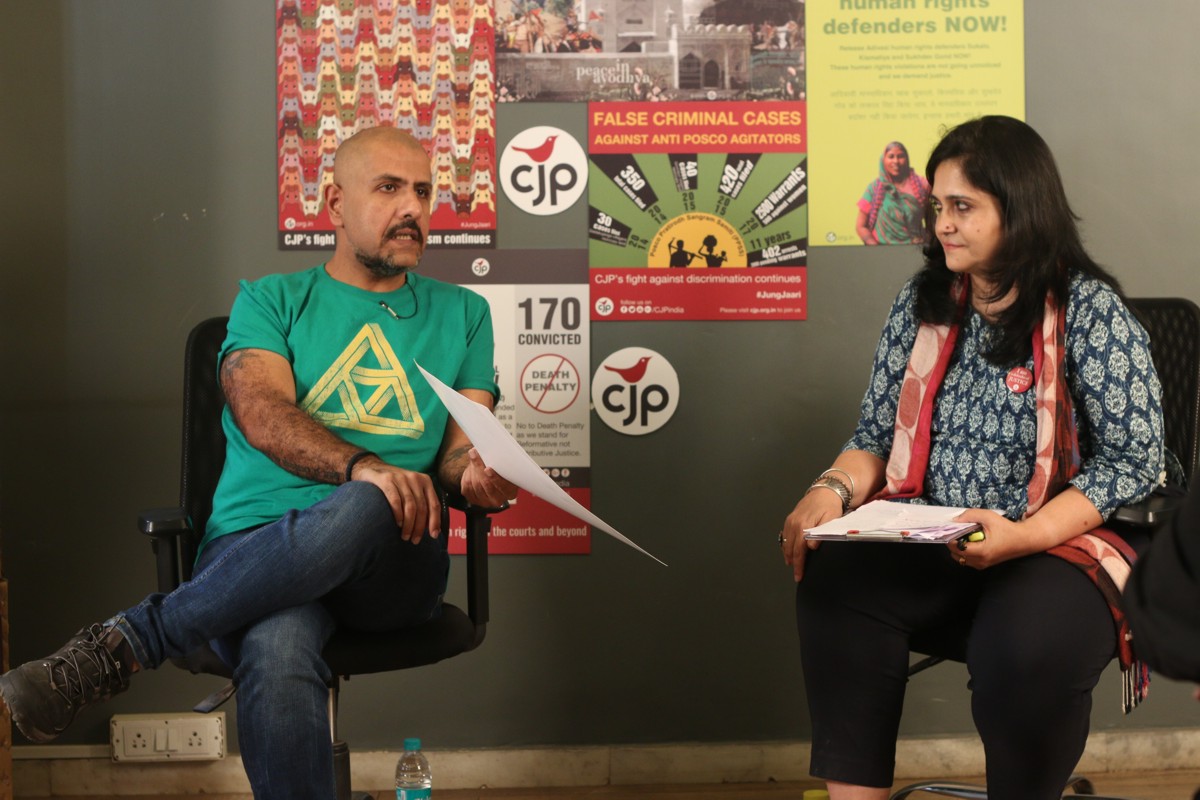 "We have seen how hate builds, who foments it and how it festers. We have also seen the impunity and self-righteousness with which vigilantes operate," says Setalvad referring to the alarming instances of mob lynching. "We must unite to Fight The Mob, because mob justice is actually the worst kind of injustice. It shows complete disrespect for the Constitution and the law of the land," she explains.
Vishal Dadlani who has also been a strong civil society voice against discrimination and injustice, explained his reasons for joining the campaign saying, "It is a musician's responsibility to make other people aware of what is happening in society and where things are going wrong. We are the bards and minstrels of our time. Art has the ability to civilize all of us."
The most crucial part of the discussion was highlighting citizen's initiatives like Mohalla Committees (that build bridges between the citizenry and police ensuring better communication when targeted violence is perpetrated), the regular documentation and prosecution of hate speech and in all, breaking the complicity of silence and fear that has gripped a majority of the population. A Video of the event can be seen here.
Both Setalvad and Dadlani also spoke at length about the rampant abuse of power and criminalisation of dissent in the country, especially with the tacit participation of many news channels and publications in a campaign to vilify dissenters. In fact, it is because of these concerted vilification campaigns that Teesta Setalvad gets branded as "anti-national", odd given how she has been awarded the Padma Shree for services to the nation, a fact these networks and publications deliberately suppress in their willful campaign of misinformation. They condemned the assassination attempt on Umar Khalid, the abduction of student leader Pooja Shukla by UP police, the vitriol against Jignesh Mevani and Kanhaiya Kumar among others.
Dadlani narrated an incident where veteran actor Jackie Shroff, when questioned about his concept of freedom, had said, "Jo karna hai karne ka, ek doosre pe nahi chadhne ka…" Dadlani too believes in this live and let live approach and respect for diversity.
The discussion had a power packed audience including actors, activists, entrepreneurs, and several prominent members of Mumbai's civil society. Setalvad also appealed people to generously donate for flood relief in Kerala.