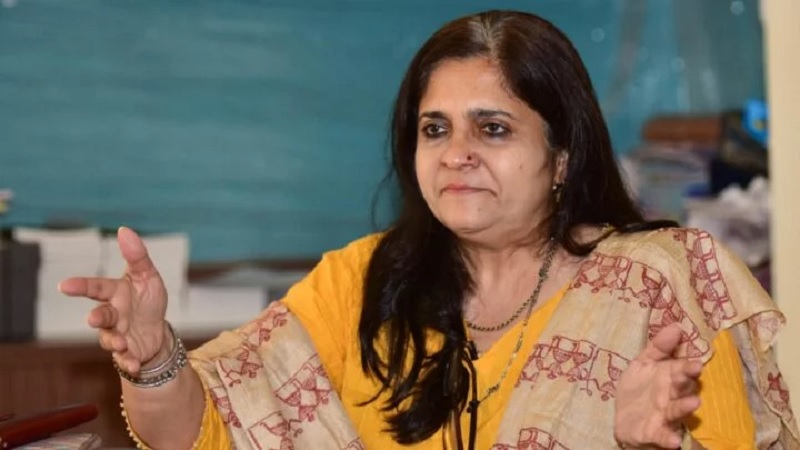 Image Courtesy: southnews.in
On Thursday, as the Supreme Court granted the State more time to file its response to a petition moved by journalist, educationist and human rights defender Teesta Setalvad, it reminded the State that the petitioner was behind bars. The matter will now be taken up on Tuesday, August 30.
Setalvad has already spent two months behind bars. Readers would recall that after her initial custody period got over, the Ahmedabad Crime Branch had itself admitted before a magistrate's court that she was no longer needed for questioning. After Additional Sessions Judge DD Thacker had denied her bail on July 30, Setalvad had moved the Gujarat High Court. The High Court in turn issued notice to the State on August 3, and kept the matter for hearing on September 19. During this long period, Setalvad was not granted any interim relief. This is why Setalvad moved SC.
On Monday, August 22, the Supreme Court issued notice to the State of Gujarat via its standing counsel to respond to Setalvad's application. At the hearing on that day, senior advocate Kapil Sibal, representing Setalvad, had submitted that the case had "germinated from the Supreme Court order" and argued that the allegations in the FIR are a "pure recitation of proceedings which had happened and culminated in the judgment of Supreme Court," and nothing further had been alleged against her.
When proceedings began before a bench comprising Justices UU Lalit, S Ravindra Bhat and Sudhanshu Dhulia, the State represented by Solicitor General Tushar Mehta sought more time. LiveLaw reports that SG Mehta said, "The response to the petition is ready. But I am not happy. Your Lordships may take it on Monday."
To this the SC reportedly said, "The point is, the person is behind the bars." The court then suggested, "You can file it and give a copy at 2."
After much discussion the court concluded that as the present combination of judges would not be possible on Monday, the matter would be listed as the first item on Tuesday. The court reportedly said, "Matter mentioned by SG Tushar Mehta. He submits that the response to the petition is ready but needs corrections. He assures that response shall be filed on or before Saturday. Rejoinder, if any, be filed on Monday. Matter to be taken up on Tuesday."
Related:
Teesta Setalvad bail: SC issues notice to State of Gujarat
Free Teesta Setalvad: Noam Chomsky, American academics write to Supreme Court
It is unfortunate how Zakia Jafri case was dismissed: Tanvir Jafri
Free Teesta Setalvad: Dozens of letters pour in every week
Free Teesta Setalvad: Time to defend the Foot-soldier of the Constitution