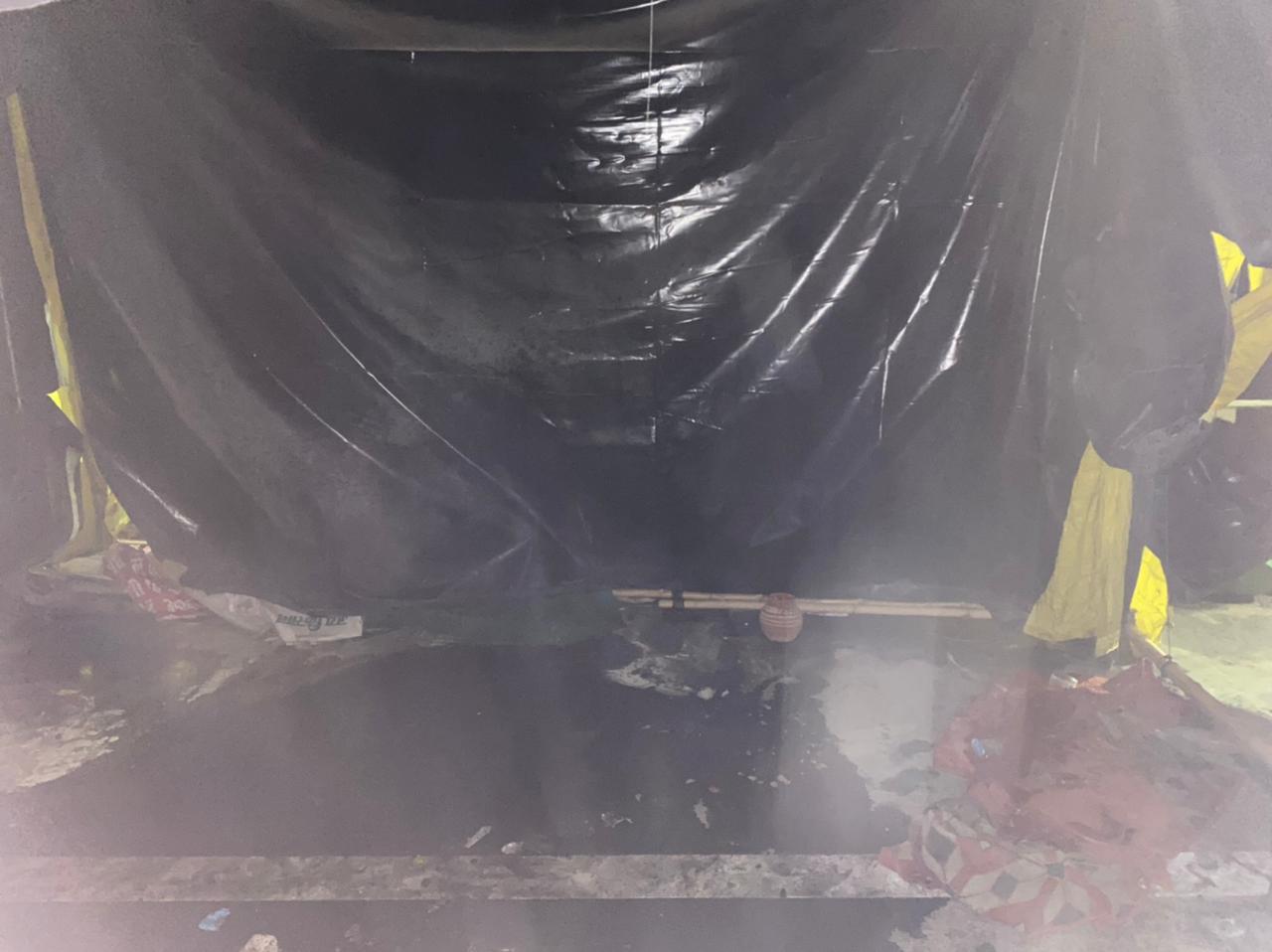 Farmers' tents and a structure for media equipment and personnel were allegedly set on fire on April 15, 2021 at Singhu and Ghazipur borders. While no one was injured, farmers at Ghazipur border claimed they saw four people who allegedly started the fire.
According to Ghazipur Committee member Baljinder Singh Mann, farmer volunteers were prepared for such incidents following reports of fire at the Singhu border. People brought fire extinguishers as well. Thus, when the media house behind the Ghazipur stage caught fire, people were able to put out the flames immediately.
"We were on alert after the morning incident at the other protest site. We did see four people who, we suspect, started the fire and we tried to catch them but they ran away. Otherwise, there is no wiring here to spark an accidental fire," Mann told SabrangIndia.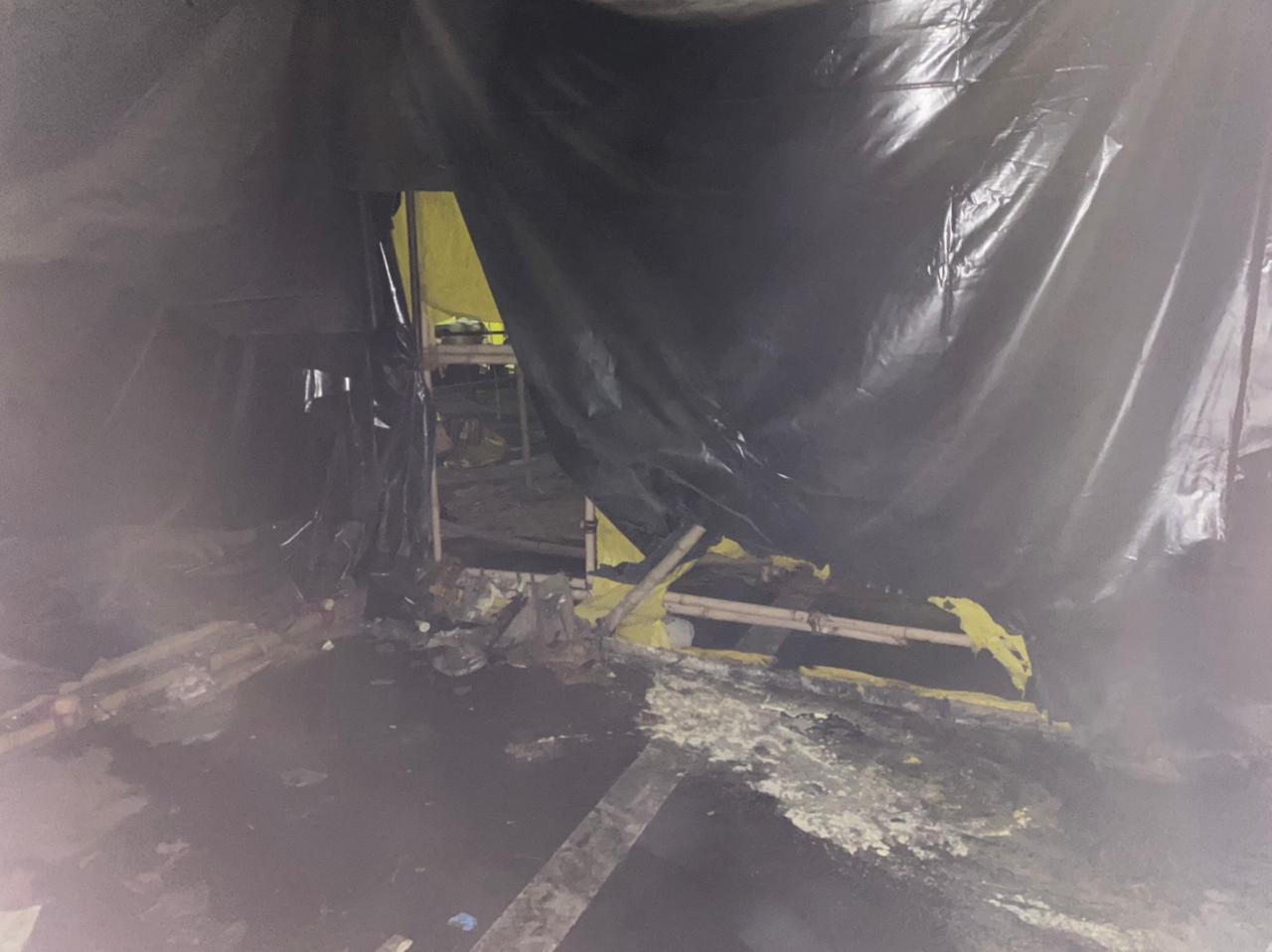 Mann also mentioned that the local fire brigade rushed to the spot around 7:30 P.M to help douse the flames. Being a media house, no person was inside the structure, however, the poles used as main support for farmers' tents, used to be stored in the room. Those bamboo poles were completely burnt.
Earlier on Thursday noon, Singhu border farmers reported a fire by anti-social elements. Three to four tents were set on fire along with the luggage, air coolers and other furniture kept inside the temporary structures and a car parked nearby.
No injuries were reported however, farmer leaders approached the Kundali police station to lodge an FIR.
"Such efforts are creating an atmosphere of fear, but farmers are not afraid of these antics," said farmer leader Darshan Pal in a press release.
Farmers continue to protest at the nation's capital borders to demand the repeal of three farm laws – the Farmers (Empowerment and Protection) Agreement on Price Assurance & Farm Services Act, the Farmer's Produce Trade and Commerce (Promotion and Facilitation) Act, and the Essential Commodities (Amendment) Act – as well as a legal guarantee to Minimum Support Price (MSP).
Related:
Kisan Shaheed Smarak: A memorial to those who died during the nationwide farmers' protest
Back-to-back farmers' events in coming days: SKM
Haryana: Farmers condemn police lathi-charge on peaceful protesters
Farmers' struggle, a battle against a single party's communal thoughts: Punjab SKM leaders