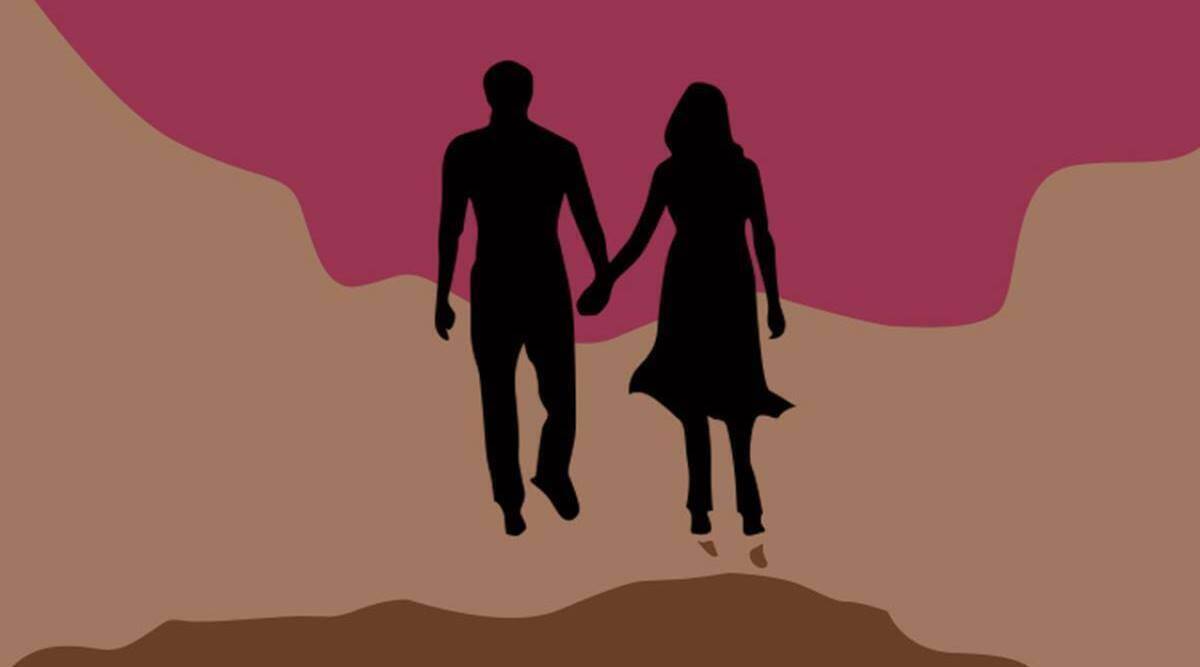 "They took me to the nari niketan on December 5 at 2.30 AM. I was tortured there. For three days… I got sudden stomach pains and they did not take me to the doctor… later when my condition deteriorated, they took me to the hospital where the doctors gave me an injection. After that I started bleeding profusely. I went to make a statement in court and I felt sicker… I miscarried… my ultrasound was ok earlier… I want the law to reunite me with my husband… I want them to release my brother-in-law also…"
These are the words that young Pinki is sharing with the media. Her voice is steady and eyes are no longer streaming with tears, yet she still seems to be in shock, requesting that she be reunited with her husband who she married for love.
She said her husband Rashid Ali and she were allegedly beaten by "10-15 people" and separated when they went to get their marriage registered. The couple were attacked because of suspected 'love jihad'.
On Sunday, we broke the story of Pinky's miscarriage. Here, for those that called us fake news, is her statement about how she was taken to the shelter, kept for three days despite her condition getting worse, given an injection and had a miscarriage. Please share pic.twitter.com/tzr9ILrc4W

— Joe Wallen (@joerwallen) December 15, 2020
The 22-year-old woman is currently known as the first victim of the anti 'love-jihad' law that has begun haunting many young couples in Uttar Pradesh. Pinki has claimed she was pregnant when detained and fears she may have miscarried because of medications administered to her.
"I began bleeding only after they gave me injections on December 11 for a stomach ache… took blood samples… then two days later four more injections and medicine… and then I began bleeding profusely…" she said.
Pinki did not receive her medical report when she was discharged. She consulted a private clinic on Tuesday when she got sicker and carried out an ultrasound the results of which are to be received on December 16.
Pinki was three-months pregnant when she, Ali and his elder brother Saleem present for the marriage registration were arrested. All she wants now is for her husband and brother-in-law to be released. According to a report in the Indian Express while Rashid is being held on charges of converting and forcibly marrying her, Pinki has maintained that she is an adult and married by choice.
In the video shared with the media, she has added that she has been bleeding heavily for days, and is afraid she has lost the baby. "I just want my husband back. I want my brother in law to return too," she said.
She further wants protection from the Bajrang Dal so as to live peacefully with her husband and in-laws.
Pinki has made serious allegations of "torture" inflicted by caretakers at the nari niketan, or women's shelter home, and of medical maplactice by the doctor at the Moradabad Mahila District Hospital. "At the hospital, doctors gave me tablets and injections to treat me but my condition deteriorated. I still have heavy vaginal bleeding," she said.
According to the IE report the district officials had earlier denied reports of a miscarriage and said Pinki's three-month-old foetus was fine, but a senior medical officer at the hospital said this was yet to be confirmed. "When she came here, we gave her pills to stop her bleeding. An ultrasound test was done and the foetus was spotted. However, we don't know if its heart is beating. We have referred the woman to a Meerut hospital to get more tests done," said the medical officer, quoted by IE. They denied that Pinki was mistreated.
Further, acting Chief Medical Superintendent and senior gynaecologist Dr. Nirmala Pathak claimed that they had administered an anti-haemorrhagic agent to stop the bleeding. Regarding the medical reports, Pathak claimed that they could not hand over the records to a patient due to medico-legal reasons.
"We will provide a report to the police. She can write to us and seek a copy if she wants," said Pathak.
On Monday the hospital did a trans-vaginal scan to see if the baby was alright. Later she was referred to a hospital in Meerut. However, the Lala Lajpat Rai Memorial College said they had not been intimated about the case.
Pinki said she and Rashid (also 22 years old) had met in Dehradun in December 2019 and got married in July this year. She told IE that as she had defied her family by marrying the man she loved, her mother and sister came down to Dehradun and beat her up. "I told my mother to leave me and also filed a complaint at a police station in Dehradun. After the complaint, she stopped calling me," she said.
The couple had recently decided to get their marriage registered, stated IE, because Rashid's mother Naseem Jahan (51) advised that they procure the legal papers, because the family was scared after the anti-conversion law was passed in Uttar Pradesh. The IE states that they also wanted the paperwork due to the confusion over the Citizenship (Amendment) Act and NRC, "We were shocked when Rashid told us about the wedding, but we accepted their nikah. However, we were scared that they didn't have marriage papers. We don't know much about the laws. So, we contacted a lawyer to get the marriage registered," the IE quoted the mother.
According to the family, it was the lawyer who told someone about their wedding. On Saturday, after filing the application, as the couple, accompanied by Rashid's elder brother Salim, were heading to an office for a seal, they were stopped by 10-15 men. Pinki alleged that the men beat them up, said their marriage was a case of 'love jihad', and took them to a police station. They also made her mother come down from Bijnor and file a case against Rashid and her, stated Pinki.
However, the police refuted these allegations, and said they arrested the three from near the lawyer's office on Pinki's mother's complaint, that "her daughter was forced to convert. She gave a recorded statement" The IE quoted Senior Superintendent of Police Moradabad Prabhakar Chaudhary saying, "It was based on this that the local police arrested them. The matter is with the court now."
Pinki has remained firm on her stand and when produced before a magistrate on Monday, said she was an adult, had married in July, much before the Uttar Pradesh Prohibition of Unlawful Conversion of Religion Ordinance, 2020, was passed, of her own free will, and that she wanted to go with Rashid's family. However, Rashid and Salim remain in jail, and the police told the media that they will seek "legal opinion on how to proceed in the case now."
Related:
UP's tryst with Love Jihad: The Ordinance and Constitutionality
Forget the 'jihad' bogey, UP cops seem to be after 'love' too