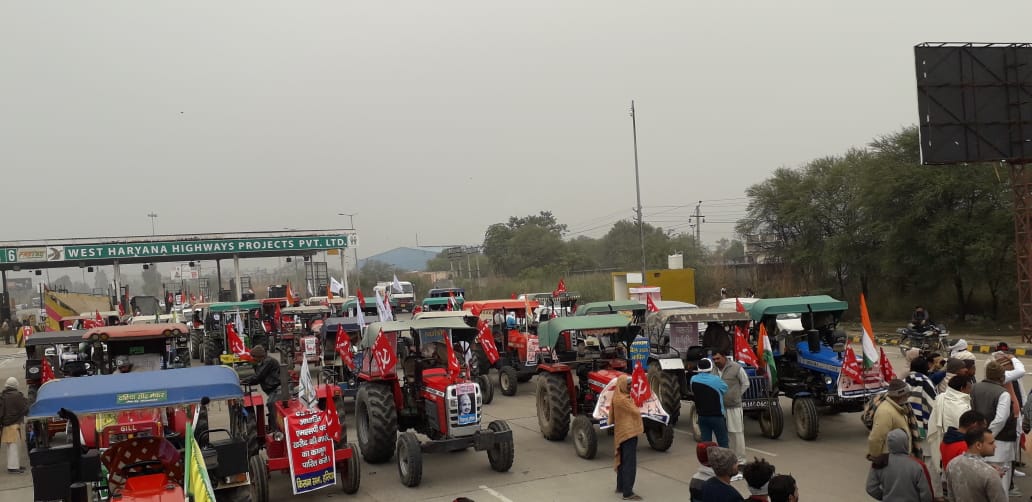 All India Krishak Khet Mazdoor Sangathan (AIKKMS) farmers riding as many as 100 tractors from Sonipat, Haryana, have reached the starting point of the KMP highway tractor march organised by farmers organisation on January 7, 2021.
State farmers rejoiced at the government's decision to allow the march and headed towards the Western Peripheral expressway or the Kundli–Manesar–Palwal (KMP) highway.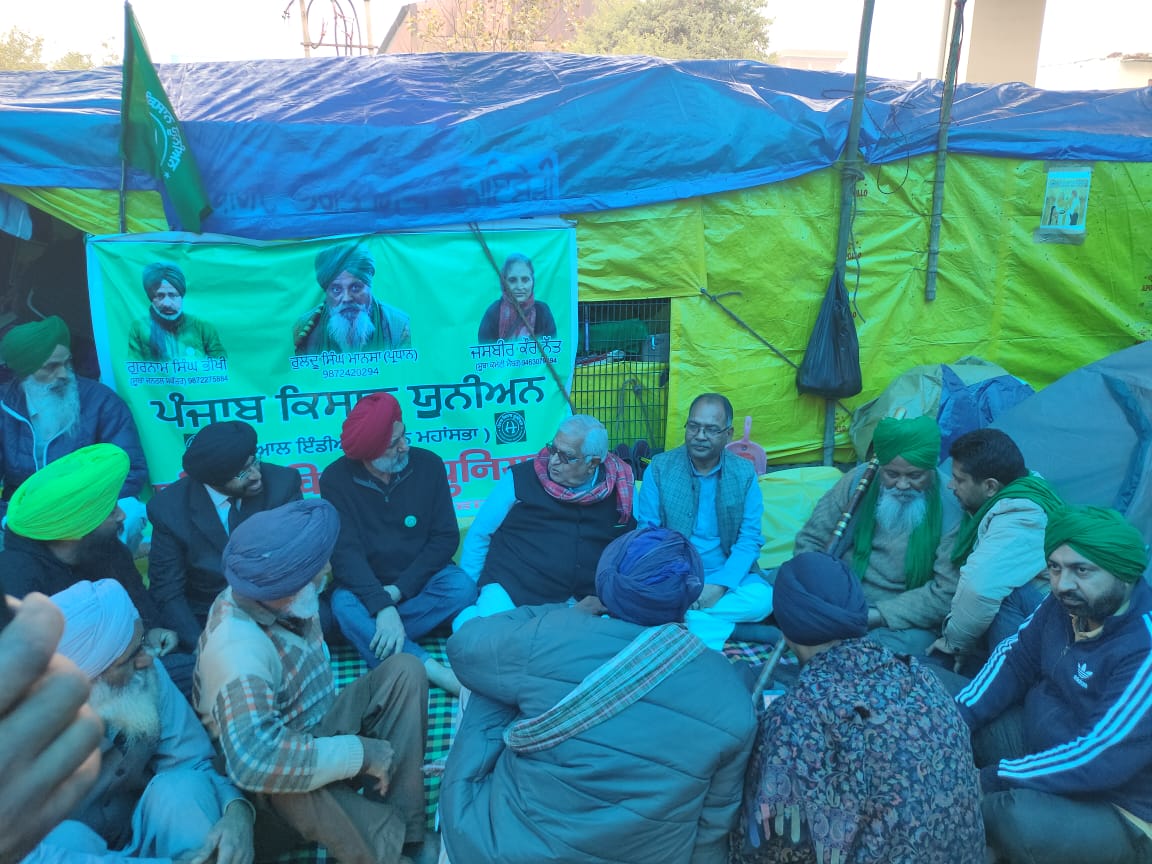 The march began at 11 AM, with four batches leaving from the Singhu border, Tikri border, Ghazipur border and Rewasan area simultaneously. Farmers from the Singhu border marched towards the Tikri border via the Kundli entry-point for the highway. According to Bharatiya Kisan Union (Dakaunda) leader Jagmohan Singh thousands of tractors have started towards Kundli.
From the other direction, farmers from Tikri left for Kundli via the Sampla entry-point and planned to meet the other group midway. All India Kisan Sabha (AIKS) General Secretary Hannan Mollah flagged off the tractor march at Sampla Toll Plaza along with other farmer leaders such as Punjab farmer leader Darshan Pal and AIKS All India Joint Secretary Vijoo Krishnan.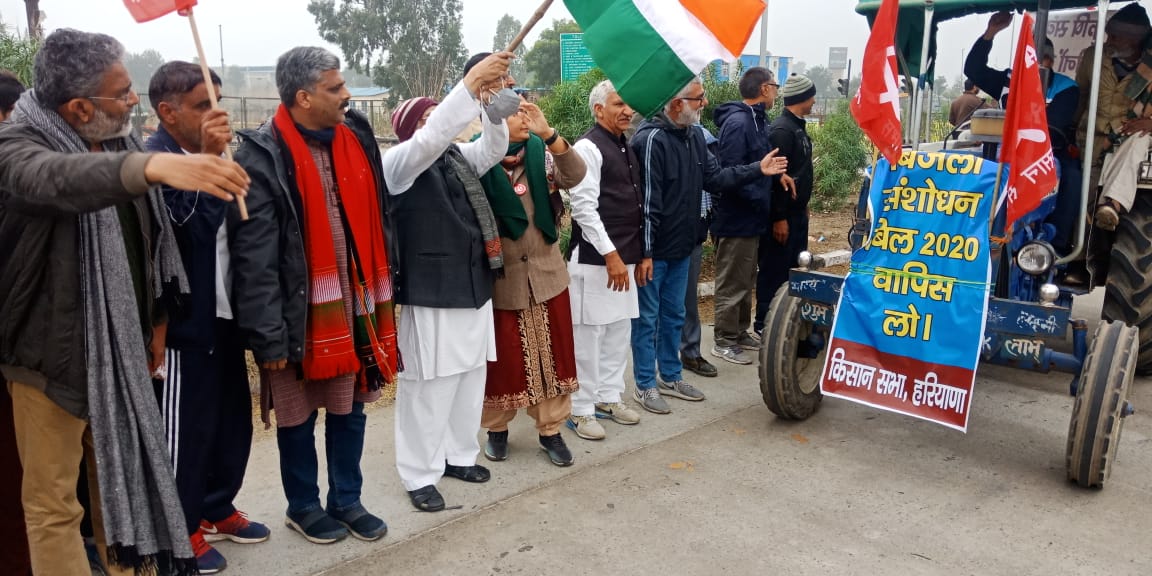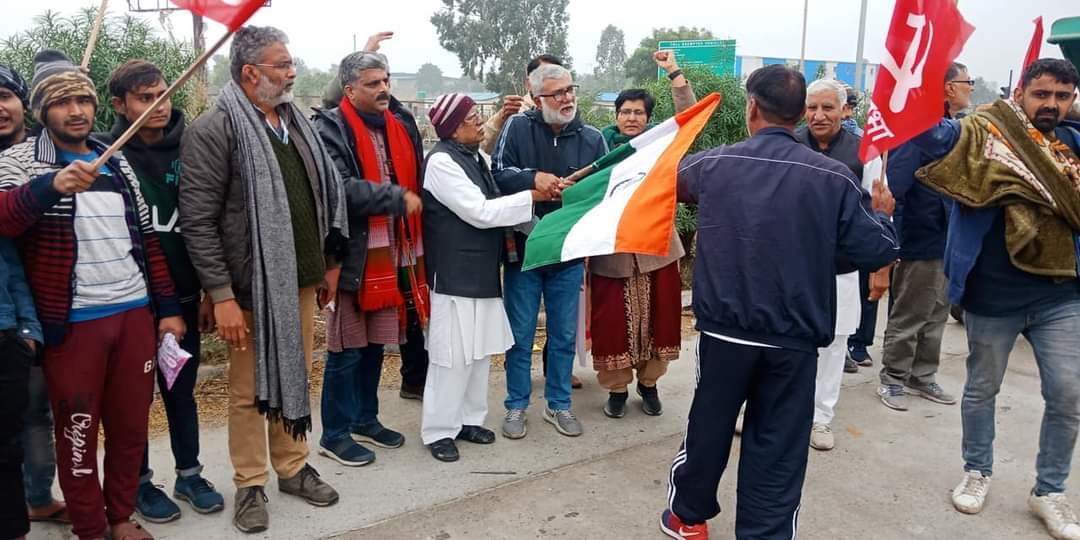 The two groups will then return to their respective starting points.
Similarly, the Ghazipur border farmers group will ride tractors towards Palwal by entering the highway from the Dasana entry-point. According to news reports, farmer leader Rakesh Tikait is accompanying the group.
On reaching Palwal, they will meet the farmers' group that rode tractors from Rewasan. Both groups will later return to their original protest points.
More images of the march may be viewed below: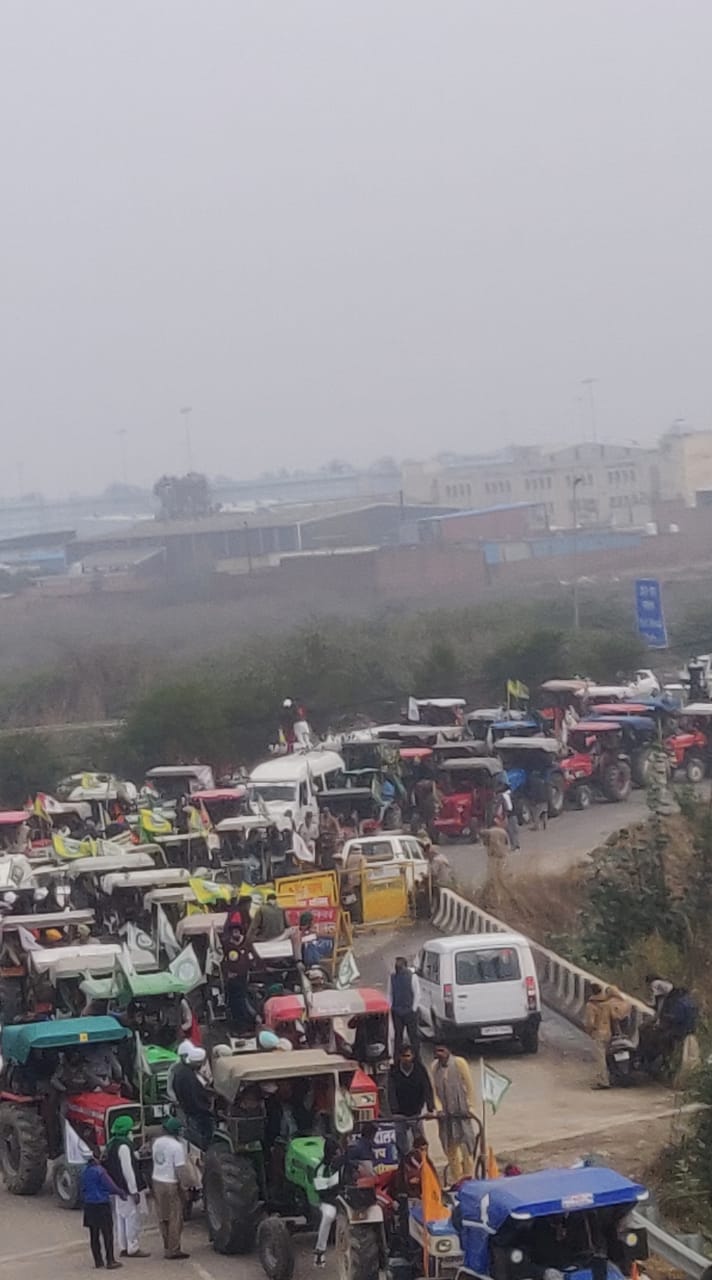 Meanwhile, AIKSCC told SabrangIndia that farmer leader Ramzan Chaudhary who was to lead the Rewasan to Palwal farmers' group was detained by Haryana police at Rewari. Other farmers in the area who headed towards Rewari from Shahjahanpur have also been kept from proceeding towards the tractor march.
Farmer leaders have called Thursday's march, a "dress rehearsal" of what is to happen on January 26 if the central government does not accept farmers' demands for repeal of the three farm laws and a legal to Minimum Support Price (MSP.)
Related:
BJP's anti-farmer tirade motivated by Modi's desire to implement farm Acts: AIKSCC
Tractor march on Jan 7 instead of Jan 6, farmer leaders warn the govt to know its limits
Is Reliance not walking the talk on Contract farming?
Karnataka and Kerala farmers come together to intensify struggle
Are the new farm laws constitutional?
Haryana: Farmer protesters suffer tear gas shellings, survivors claim police used expired shells
Former Minister calls Centre's three agri laws "draconian", demands repeal