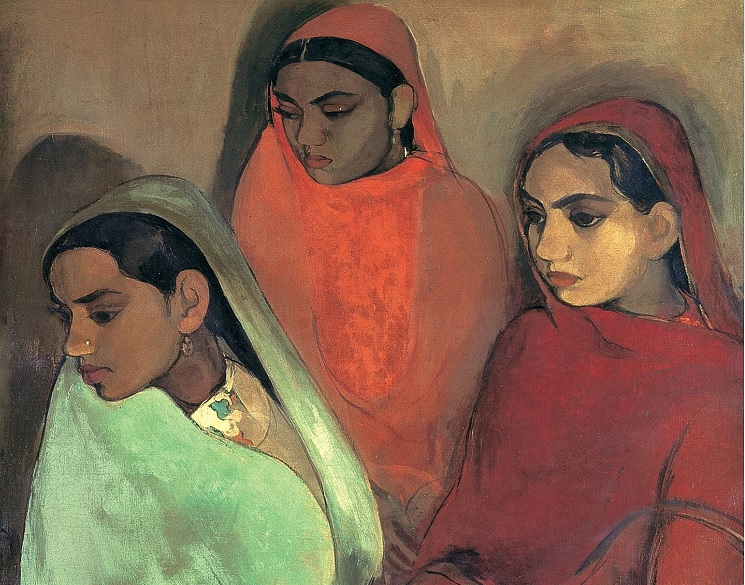 Image Courtesy:hindustantimes.com
Decades after Indo-Hungarian painter Amrita Sher-Gil painted the famous 'Three Girls' in 1935 at Amritsar's Majithia House, contemporary cultural collectives have adapted it to create a version as the poster for International Women's Day on March 8, 2021.
The reworked art is created by artist Ikroop Kaur, filmmaker Gurvinder and artist Navjit. This adaptation of the acclaimed painting seeks to release the girls from the melancholy of the original work. According to Sher-Gil, the former painting showed the "silent images of infinite submission and patience". Over the years, major painters like Gogi Saroj Pal and Arpana Caur recreated the original art to comment on the condition Indian women.
The new version shows women riding a tractor, a fitting hat-tip to the thousands of women farmers who left their fields to express their solidarity with the farmers' struggle against the Farmers (Empowerment and Protection) Agreement on Price Assurance & Farm Services Act, the Farmer's Produce Trade and Commerce (Promotion and Facilitation) Act, the Essential Commodities (Amendment) Act and demand legal provisions for Minimum Support Price (MSP).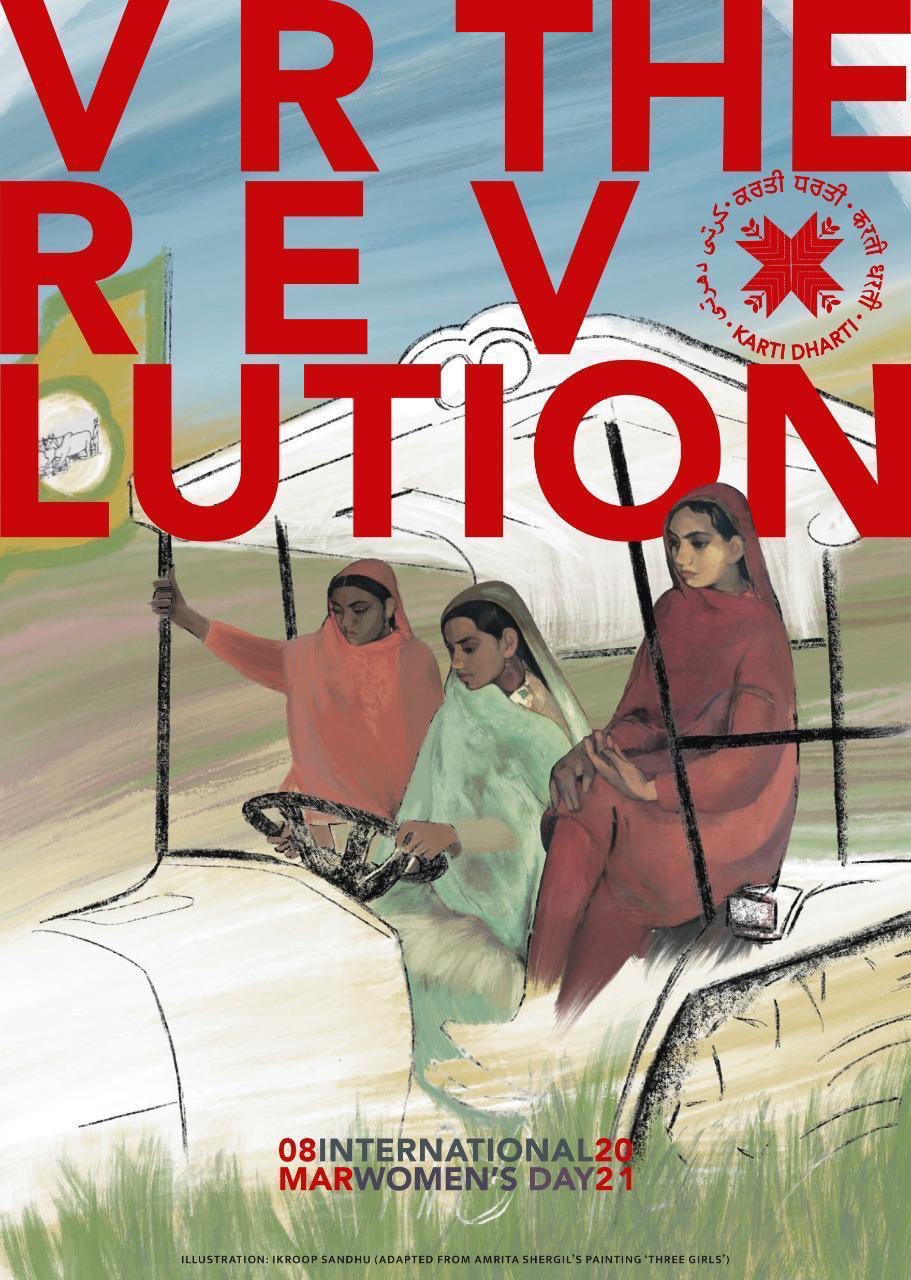 Media and cultural collective Karti Dharti, founded by Chandigarh-based Sangeet Toor will distribute the artwork on Monday at different places with text in Punjabi, Hindi, Shahmukhi and English as 'langar for the soul,' reported the Hindustan Times.
Related: