With jobs lost and spending down, a village on the Maharashtra-Gujarat border continues to feel the cash squeeze.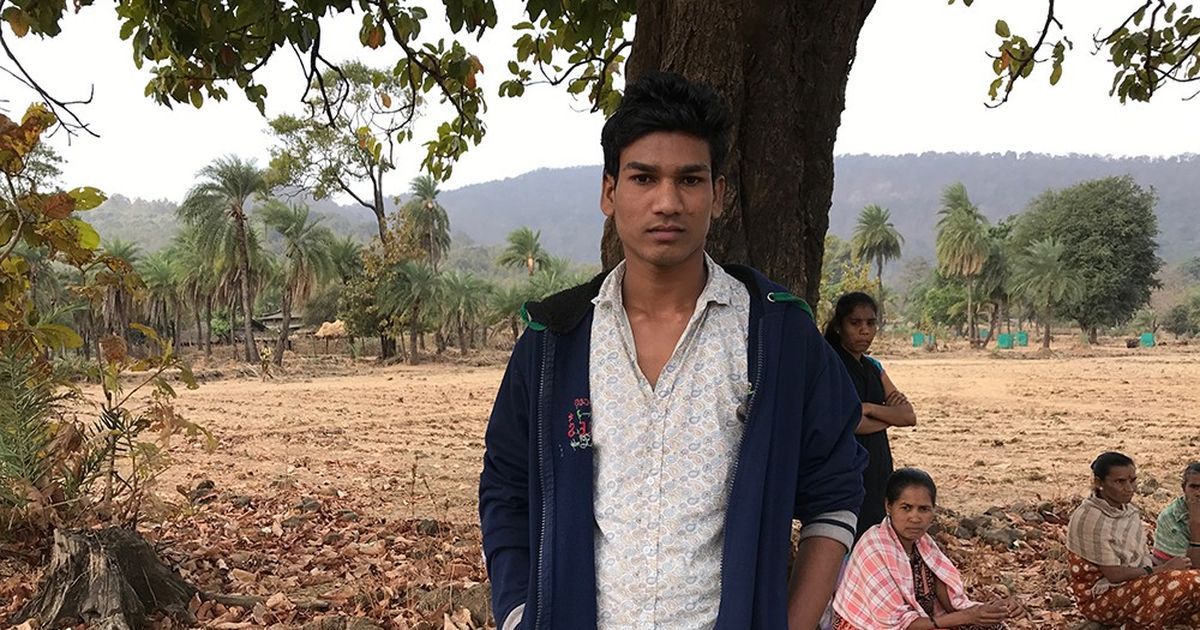 Image credit: Mridula Chari

In January, Manoj Nimbhal quit his job as a painter for a stationery manufacturing company in the Gujarat Industrial Development Corporation enclave in the state's Umbergaon town. Nimbhal is a resident of Khadkipada, a village in Maharashtra's Palghar district, 22 km away from Umbergaon and just south of the border between the two states. The enclave employs thousands of people from Palghar.
But since the government's demonetisation of Rs 500 and Rs 1,000 notes on November 8, cash payments to these daily-wage workers have dried up and they are being paid by cheque or by direct transfer to their bank accounts.
"I don't have an account, so where will they send me money?" Nimbhal said. "So they did not pay me at all."
Nimbhal was with the company for the past three years, and rode his motorcycle to work every day. Khadkipada is not near the main road and getting to Umbergaon involves taking a series of shared rickshaws, spending up to Rs 100 per day. Despite his cash flow drying up, Nimbhal managed to get by for two months. However, he eventually ran out of money for fuel and had to leave his job. He has not found other employment since.

Blocked at banks
On Sunday, days before the third month after demonetisation drew to a close, a group of men and women gathered under a mahua tree in Khadkipada to discuss what had changed for them since the demonetisation announcement.
The village, home to the indigenous Warli community, is located at the foot of a hilly outcrop around 20 km from Dahanu town on Maharashtra's western coast. The land here is dry, allowing for cultivation only once during the monsoon. The men tend to their fields during the rains and travel for work for the rest of the year, be it to the Gujarat Industrial Development Corporation as Nimbhal used to, to the brick kilns spread out across Palghar, to fisheries along the coast, or cutting and selling dried grass for press machines.
Nimbhal is not the only one who has had to make do with a limited flow of cash since demonetisation. Cash supply at banks in the area continues to be stilted a month after the deadline to deposit old notes ended. Even when employers pay workers by cheque, there are delays in withdrawing that money, which results in loss of working days. Add to these problems the fact that many in the village, like Nimbhal, do not have bank accounts.
Sunita Narle, a resident, had a few of the old notes she had saved over the years. The news of demonetisation took a little more than a week to reach the village through the men who work outside. When she realised a part of her savings were no longer legal tender, she was at a loss for how to exchange it.
"Since I don't have a bank account, I gave it to others to deposit," Narle said. "I have not got the money back yet because there is no money in the banks and my friends have not been able to withdraw it."
Sakharam Umbersada, another resident of the village who had gathered at the meeting, spoke of problems villagers still faced at the nearby bank branch. "It takes people two or three weeks just to get their money out of the bank," Umbersada said. "We go to the banks and stand in line, but our number is not called. When big people come, they get money immediately, but not us."
Scaling down
Narle's husband cuts and sells hay to a seth who lives in Dahanu. He has not been paid for two months. In fact, the hay business across Dahanu taluka seems to have been affected, going by anecdotal reports.
Umbersada elaborated: "Seths are giving us chittis, not money, for our work cutting and pressing grass." These chittis, or notes, are receipts with a promise to pay later. "They have not yet paid us even for work done in November," he added.
Even those who do have money have been forced to cut back on spending. Sunita Takle runs the government shop in the village. After demonetisation, she had to shut her shop for a month because she had no money to buy supplies from the wholesaler in Dahanu. "I had no money to buy from Dahanu, and anyway, nobody had cash to buy from me," she said, laughing.
Takle buys goods worth Rs 5,000 from her wholesaler as per her requirement. This includes dal, potatoes, onions, sugar, snacks and cold drinks. From sales of Rs 500 to Rs 600 daily before demonetisation, she now sells goods worth Rs 200 to Rs 300 only.
Even before demonetisation, the government shop refused rations to those without Aadhaar cards. Takle said that many people in the village did not have Aadhaar cards, as their applications were either stuck in processing or had not been accepted for months on end. And their situation was dire.
She maintained that many had been hit harder than herself. "My neighbour used to work in Mangalore at a fishing company for Rs 8,000," she said. "Since they stopped paying him, he had to leave that job. Just last week, he took his entire family to work at a brick kiln for half the salary he used to get."

This article was first published on Scroll.in