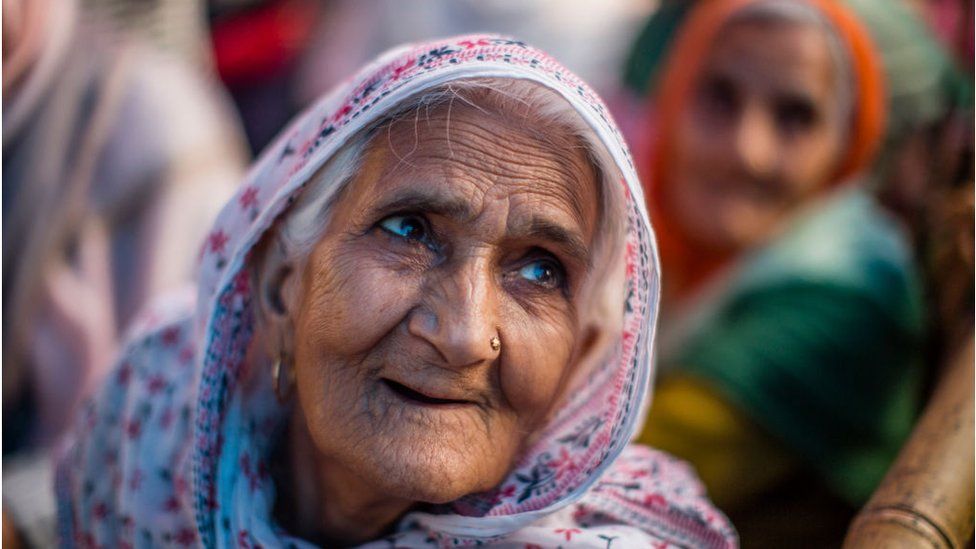 On one hand Bilkis, better known as the Shaheen Bagh daadi, or grandmother, was listed as an icon in its list of the 100 most influential people of 2020, more details from the Delhi Police chargesheet reveal that according to the investigators, the women protesting against the CAA-NPR-NRC at various locations including Shaheen Bagh and Jamia Millia Islamia (JMI) were "paid daily wages", those who have already been alleged to be conspirators behind the Northeast Delhi riots. According to the latest reports in the Indian Express, the Delhi Police chargesheet filed at Karkardooma court last week states that the women protestors were used by the accused for a "secular cover, gender cover and media cover".
The IE report quotes the charsheet as stating: "Shifa-Ur-Rehman (Jamia coordination committee member and president of Alumni Association of JMI) and others collected funds predominantly in cash and also in bank accounts and funded this sustenance of various sit-in protest sites by providing logistics and daily wages to lady protesters. AAJMI also provided mic, poster, banners, ropes, etc at gate number 7 of Jamia Millia protest site. AAJMI also paid for buses hired for protests. The daily expenditure of AAJMI ranged between Rs 5,000- 10,000 at protest site of Jamia gate number 7 alone," it states. According to the Police all this has been established based on statements of witnesses and WhatsApp chats. The police have once again stated that the violence near Jamia Millia Islamia in December 2019, was a "precursor riot" to the Northeast Delhi violence of February 2020.
According to the IE report, the police have claimed Jamia and Shaheen Bagh were "deliberately avoided by rioters" during the February riots, and "women at the forefront (both local and transplanted) were the universal underlying theme of the protest in February 2020, as against the incidents of December 2019".
Meanwhile, the Delhi Police have also added the names of senior advocate, Prashant Bhushan, lawyer-politician Salman Khurshid, on its growing list of eminent citizens it says were connected with the Delhi Riots. The Huffpost reported that the names of Prashant Bhushan and Salman Khurshid appear in the chargesheet for First Information Report (FIR) 59/2020 Crime Branch. This FIR accuses students, social and political activists, and the suspended Aam Aadmi Party councillor of "planning the Delhi riots."
It is reported that Bhushan and Khurshid's names appear in the "disclosure statements" attributed to two accused in the case, Ishrat Jahan and Mohammed Khalid aka Khalid Saifi.
While this doesn't make anyone named an "accused" in the case, as Huffpost reiterated, it does bring them under the scanner and vulnerable to being investigated, and maybe even implicated in the alleged "conspiracy". Disclosure statements do not have evidentiary value in a trial unless they lead to the discovery of new evidence, stated the news report.
The report states that Bhushan, said that speeches he made during the anti-CAA and NRC protests in Delhi were "neither provocative nor provoking violence. I was generally praising these protests and saying that this law is unconstitutional. My speech must have been recorded in multiple video cameras. I would say that this government is trying to destroy the secular and make India into a Hindu rashtra and it is great that women have come out to protest against it."
"Provocative statements are not illegal statements," senior advocate and former Union Minister Khurshid was quoted by Huffpost, and he added that the agigations were "very genuine leaderless protests. Those protests are absolutely permissible under Indian law. If any of the protests are equated with sedition, then we will fight it out in court."
According to Khurshid, "These are supporting documents. If I find my name in a supporting document, what is the purpose? Putting something by way of supporting documents on a chargesheet is a meaningless thing. The evidence will be what an individual gives in court. Not pieces of paper they have put in the chargesheet."
The Delhi Police's supplementary chargesheet in connection with the communal violence that broke out in North East Delhi in February 2020, has already named activists, academics, political leaders, including Delhi University professor Apoorvanand, documentary filmmaker Rahul Roy, economist Prof. Jayati Ghosh, activist Dr. Umar Khalid, and senior politicians Sitaram Yechury of CPI (M) and Yogendra Yadav (Swaraj Abhiyaan). The Delhi Police however then was forced by public outrage to issue a statement clarifying that Yechury, Yadav and Ghosh were not named as either accused or co-conspirators. "It is clarified that Shri Sitaram Yechury, Shri Yogendra Yadav and Smt Jayati Ghosh have not been arraigned as accused in the supplementary chargesheet filed by Delhi Police," it had stated.
All the names that have been added to the chargesheet are people who have always been on the forefront of civil dissent, and have protested against the regime's misgovernance. Many of them have also spoken at the peaceful protests that took place across the country against the Citizenship Amendment Act (CAA), National Register of Citizens (NRC) and National Population Register (NPR). As Sitaram Yechury had then said, this was an attempt to "criminalise peaceful protests in defence of India's Constitution."
Related:
Communal violence was to uproot elected govt: Delhi police riots chargesheet
More activists named in riots case: Delhi Police getting desperate?
Police need to stop criminalising the anti CAA protests: Prof. Apoorvanand
Umar Khalid arrested by Delhi Police Special Cell