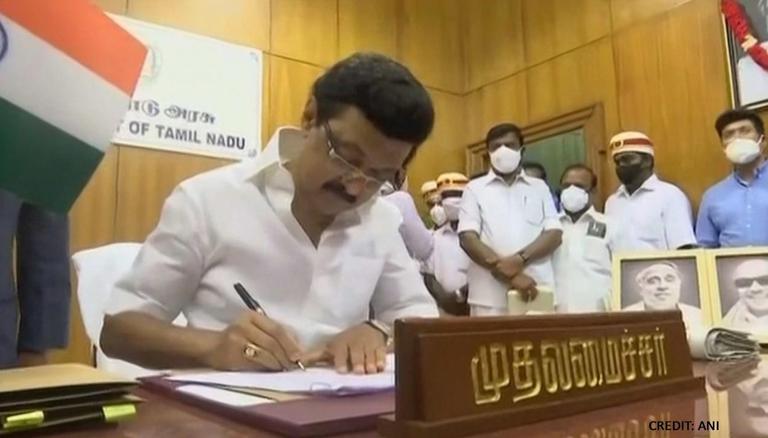 The Tamil Nadu government has decided to withdraw cases against journalists, protesting farmers as well as other peaceful protestors who raised their voices against the Citizenship Amendment Act (CAA) or the Kudankulam atomic plant.
The Director General of Police informed the Chief Minister about the cases thus registered, to be considered for withdrawal. The break-up of these cases is as follows: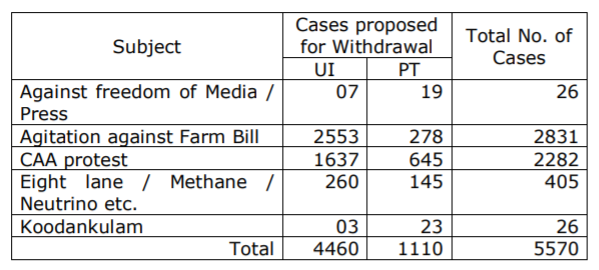 The Public prosecutor, Madras High Court perused these cases and opined that in cases where the investigation is still pending, or chargesheet not taken on file, further action may be dropped by the concerned Police. With respect to cases which are pending trial, he opined that the the Assistant Public Prosecutor in charge of the respective cases may be directed to move an application under Section 321 of the Code of Criminal Procedure for withdrawal of prosecution.
The government, thus made a decision to order withdrawal of 5,570 cases as mentioned in the table, which were filed against freedom of press between 2011-2021 and peaceful protesters against Farm laws, CAA as well as the Eight Lane, methane, Neutrino and Kudankulam atomic plant. The cases against MPs/MLAs require consultation with the High Court, and the same will be followed, if any of these cases are against MPs/MLAs.
A similar move was made by the Kerala government in February when it had decided to withdraw cases related to the anti-Citizenship Amendment Act (CAA) protests and the Sabarimala agitation. Although the same was seen as a political move in the run up to the Assembly elections. The anti CAA protests had led to the registration of 530 cases and the SC order in the Sabarimala issue had triggered 17,000 cases in 2018.
Related:
Karnal lathi-charge: Major win for farmers, as judicial inquiry ordered against Ayush Sinha
Haryana: Lakhs of farmers gherao Karnal Mini Secretariat