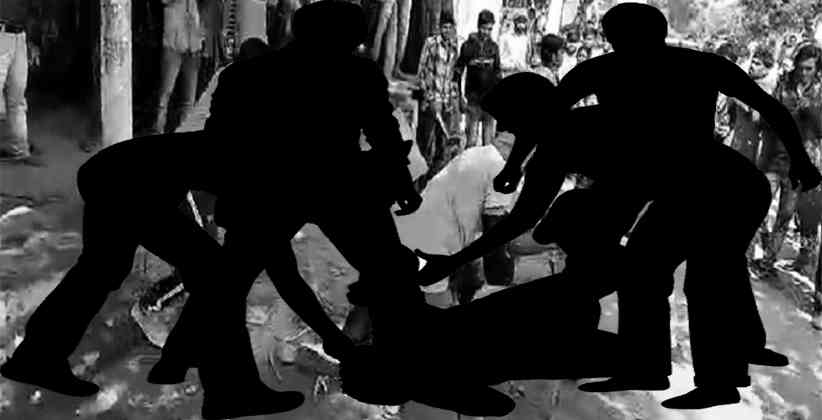 Two men and a woman were allegedly killed by a mob for strangling a man to death in Jharkhand's Gumla district on the intervening night of Monday and Tuesday, said a Hindustan Times report. This is the second incident of mob lynching that occurred in the district within 24 hours.
According to police reports, two unidentified youths had arrived at Deragdih village that night to allegedly kill Marianus Kujur (42) who opposed the men's illicit relationship with his wife Nilam Kujur (35.) During the attack, Marianus's screams were heard by relatives and villagers who came to the spot and allegedly killed the two men and Nilam.
On Tuesday morning, the police sent four bodies for post-mortem and filed two FIRs – one for the alleged murder and the other for the killing of three persons by villagers.
Similarly, on September 14 Outlook India reported that a member of the People's Liberation Front of India was allegedly lynched in the same village, a day after he had threatened a local family for filing a complaint against him. The deceased Sandip Tirkey's threats had alarmed villagers, who then decided to deal with the PLFI cadre themselves. He was allegedly beaten to death by a mob as soon as he stepped out of his home.
Such incidents of mob lynching have a long history in Jharkhand. On July 20 this year, a group of Christian social workers was attacked by a mob of 100 people that forced the victims to bow down and worship temple idols after beating them. Earlier still in June one man was allegedly thrashed on suspicion of stealing goats at Pattharkani village, Ranchi. A similar incident had occurred in May as well in the Dumka district.
Mob lynching in Jharkhand has been a persisting problem since 2018 if not earlier. On August 17 2018, spiritual leader and social rights activist Swami Agnivesh was also attacked for alleged political reasons.
Thus, it is not surprising that by November 2019, the state was called the "lynching capital" of the country. According to the National Crime Records Bureau data, 523 mob-violence-related cases were recorded between 2001 and 2016.
This issue has been persistent throughout India and Opposition parties in Jharkhand have held the Bharatiya Janata Party for its failure to implement necessary laws to curb mob lynching.
On December 4, 2019, Union Home Minister Amit Shah said that he had written to Chief Ministers and Lieutenant Governors to provide suggestions to address the social evil. He also said that the Bureau of Police Research and Development had set up a committee to consider comprehensive changes to Indian laws. However, the country and Jharkhand especially has seen no solution to this issue as of yet.
Related:
Mob lynchings continue unabated despite Covid-19!
The darkest day: Attack on Swami Agnivesh
GOI relents to Parliament pressure, will consider legal provisions against lynching