With the annual national conference of the All India Muslim Personal Law Board (AIMPLB) scheduled to be held in Kolkota next month, imams from mosques across India are to be directed to create awareness among Muslims through sermons every Friday against the currently prevalent triple talaq (instant divorce) practice. They will are also to teach Muslims the rights granted to women in Islam and the duty of all Muslims to honour these rights.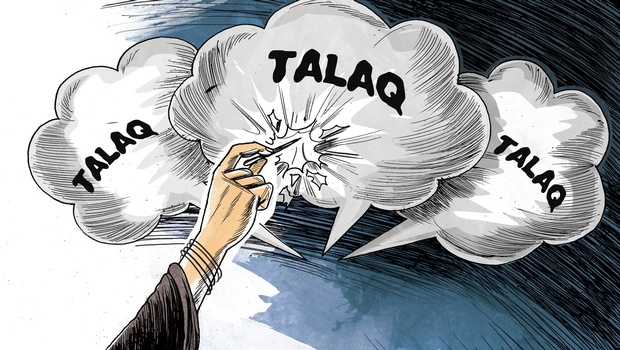 The campaign to enlighten Muslims on Shariah laws is to be launched from Lucknow. Letters in this regard have already been sent out to the imams of every mosque in UP state's capital.
The Urdu daily Rashtriya Sahara has quoted Maulana Khalid Rashid Firangi Mahal, a Board member and imam of the Aishbagh Eidgah, as saying that the Board is of the view that Islamic Shariah is being misused on a large scale. The proposed weekly sermons, he believed, would go a long way in addressing this problem. He added that such Friday sermons will be delivered from mosques all over India.
Citing 2011 statistics the maulana claimed that the incidence of divorce among Muslims as percentage of its total population was way below the comparative figure among Hindus. He also maintained that only a small percentage of divorce among Muslims is through resort to the triple talaq practice.