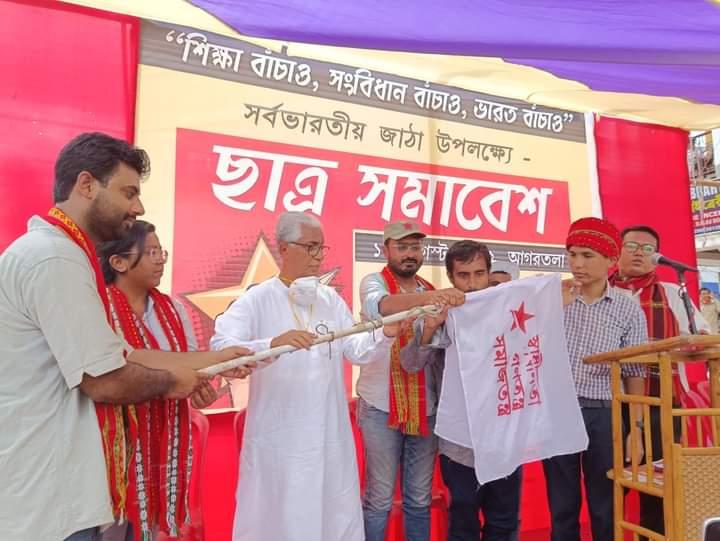 Kolkata /Agartala: As part of the countrywide campaign to 'Save Constitution, Save India, Save Education' by holding jathas (marches), rallies and seminars, hundreds of students from began a march from Agartala on Sunday. The march included many tribal students, as it was jointly called by the Students Federation of India (SFI) and the Tribal Students federation (TSU).
"SFI and TSU won't stop, till the Constitution, its values and the education sector is saved from the clutches of the BJP and its New Education Policy (NEP)", said many activists who gathered at Agartala.
Hundreds of students and youth had gathered despite the weather being hot sultry, carrying flags and shouting slogans in Bengali and Kokborok language.
The jatha, which began from Paradise Chowmohoni in Agartala, is part of the North Eastern Jatha.
The SFI has called for organising walkathons or jathas in August-September across the country.
In West Bengal, two jathas will arrive– one of which has begun from Tripura and will cross Manipur and Assam and enter Cooch Behar district on August 19. Another jatha will start from Bihar and after crossing parts of Bihar, Orissa and Jharkhand, it will enter the West Bengal on August 20.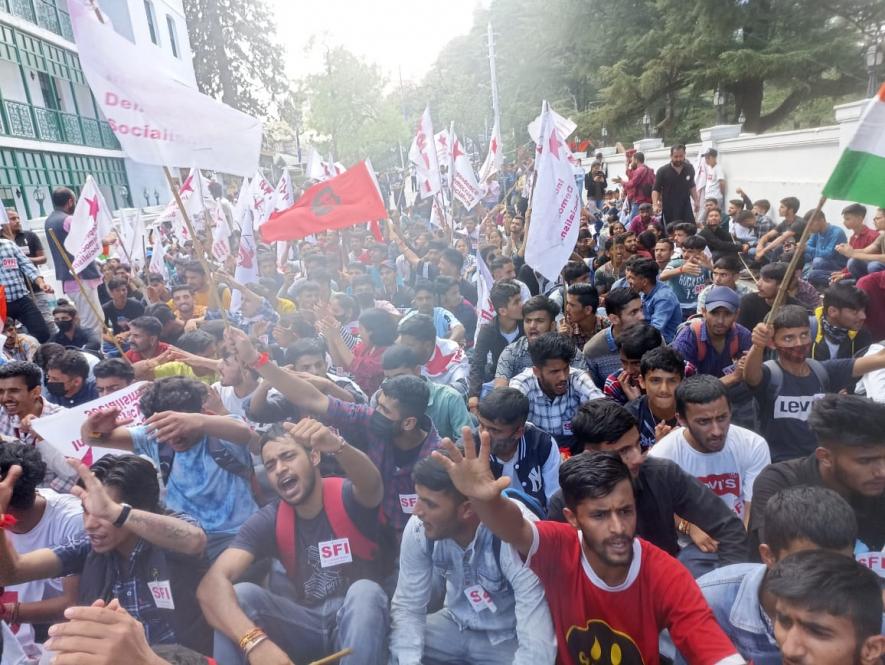 These walkathons are demanding rejection of the NEP as well as the divisive politics of the ruling Bharatiya Janata Party (BJP).
Terming the NEP as tantamount to a disaster in the education sector, the SFI has called for a massive students' rally, "the largest of its kind in Eastern India", on September 2 in College Street, Kolkata.
The Tripura jatha, which would have entered Manipur by now, was inaugurated by Manik Sarkar former national vice president of SFI and also former chief minister of Tripura last Friday.
In his speech, Sarkar called for uniting all students and youths and launch intense movements in the coming months against the BJP regime at the Centre and in Tripura. "Students should be torchbearers in the cause of waking up the people from slumber against the despotic rulers of the country and the state," he had said.
Courtesy: Newsclick