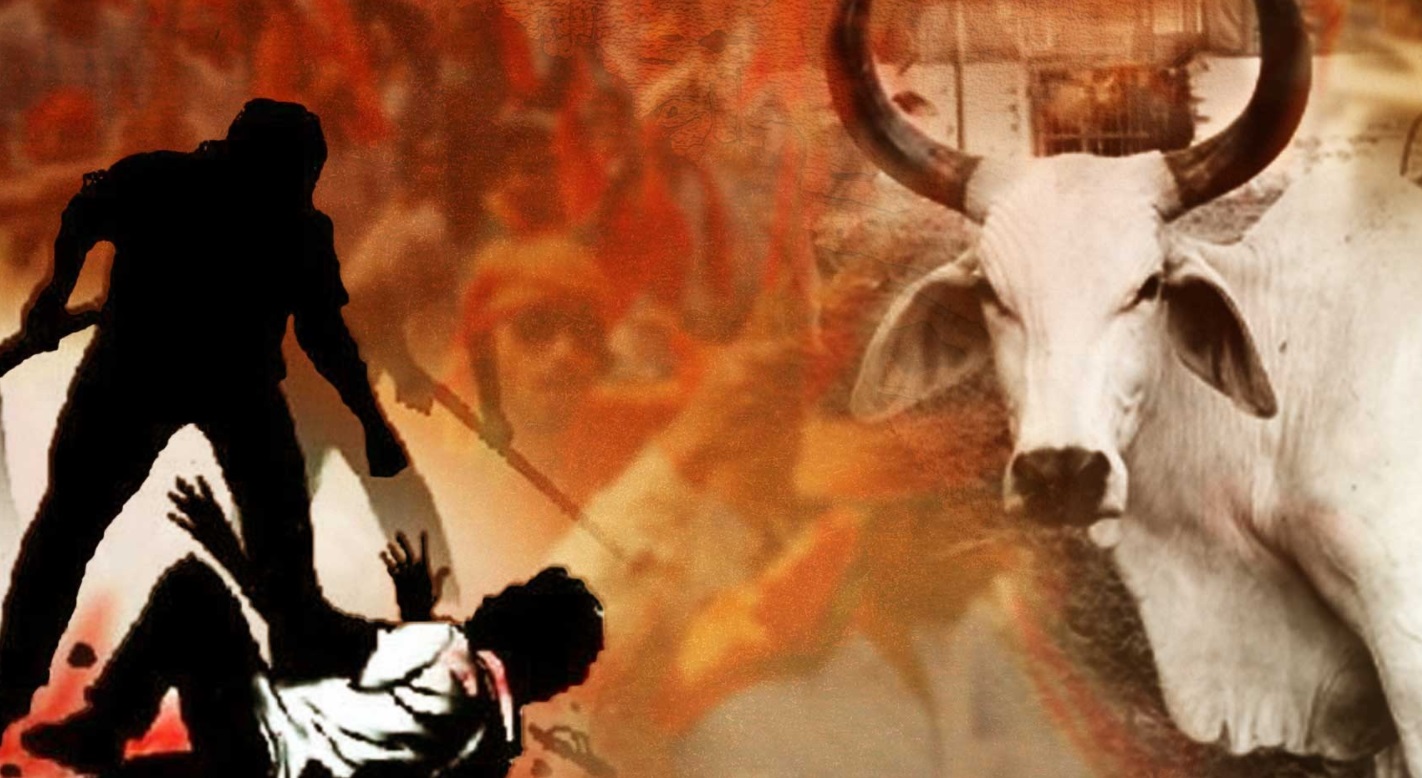 Image: Newsclick
A horrific crime was reported from Tripura's Sepahijala district on Tuesday, a 26-year-old Muslim man was lynched by a mob that suspected himof being "a cattle thief". The victim was identified as Litan Miah, a resident of Tarapukur in Jatrapur police station area in Sonamura subdivision. According to a report in The Telegraph, police informed the media that two people were arrested in connection with the incident after the victim's father Jamal Miah lodged a police complaint. The accused have been identified as Sentu Debnath and Amar Chandra Das, and a case registered under relevant sections of the IPC, including 302 (murder), the police told the media.
According to the news report, on Tuesday morning news reached the police that the villagers had "detained" a young man. By the time the police reached they reportedly "found him critically injured after being thrashed". The attackers told the police that they suspected the man was a cattle thief. Officer-in-Charge of Jatrapur police station Nandan Das told mediapersons that the victim, Litan Miah, "was first taken to a local hospital. From there he was referred to GBP Hospital in Agartala as his condition was critical. On the way to that hospital, he died."
#TripuraLynching: 26-year-old Liton Miah lynched by violent mob on "suspicion of cattle theft" in Tripura's Sepahijala district.

Police arrested Sentu Debnath & Amal Chandra Das in connection to the brutal killing of the youth after Liton's father Jamal Miah lodged a complaint. pic.twitter.com/Ta831RATfd

— Mahmodul Hassan (@mhassanism) March 29, 2022
The Telegraph reported that as soon as the news of the attack spread, "hundreds of locals blocked the road at nearby Dhanpur—the constituency of Leader of Opposition Manik Sarkar," demanding justice for the victim.
This is the second case of such a lynching being reported this month. A few days ago, Sekh Poltu, 32, a Muslim mason, from Midnapur, West Bengal man was the victim of an alleged communal hate attack. He was reportedly attacked on March 16, allegedly by a Hindutva mob, that then stuffed sand down his throat and beat him up ruthlessly. The victim succumbed.
In February, a lynching was reported from Bihar, where a Muslim man identified as Mohammad Khaleel Alam, was allegedly killed and his body was later burnt. A video, where Alam was heard pleading for his life as he is accused of eating beef went viral. According to the police, one accused was arrested and this video was made before the murder, to give the incident a communal colour. The accused had reportedly claimed on February 16 that they did not kill him for money and made the video "to create awareness".
Meanwhile, Tripura has been communally sensitive since October 2021, after there were clashes in the state that followed soon after cases of vandalism were reported from Bangladesh's Hindu temples in Chandpur's Hajiganj, Chattogram's Banshkhali and Cox's Bazar's Pekua areas, during Durga Puja. The communal violence that broke out in Tripura, India, was "allegedly in retaliation to the violence against Hindus in Bangladesh". However, in India the waves of violence saw homes and businesses belonging to Muslims being allegedly targeted. Meanwhile the state machinery swung into action to caution people against using social media to spread "rumours that could create further communal unrest." The matter, and the debate that followed continued for months on end.
In one of the first civil society interventions, October 29, Citizens for Justice and Peace (CJP) had written to the National Commission for Minorities (NCM) and sought an inquiry into the reported cases indicating vandalism of mosques and properties belonging to Muslims. The NCM had sought an expedited action taken report (ATR) from the Chief Secretary of Tripura, in two successive letters dated November 8 and November 18, 2021. There was also a crackdown on journalists reporting in the wake of communal violence from Tripura.
Related:
NCM asks Tripura gov't to expedite report about alleged vandalism of mosques
BJP govt "underplayed" Tripura violence: Fact finding report
Damned if you do, damned if you don't! Muslim man lynched for chanting 'Jai Shri Ram' in UP?
West Bengal: Muslim mason allegedly lynched by Hindutva mob
Jharkhand: Police physically assault Adivasi farmer
Muslim man allegedly lynched by cow vigilantes in Bihar, why is CM silent?