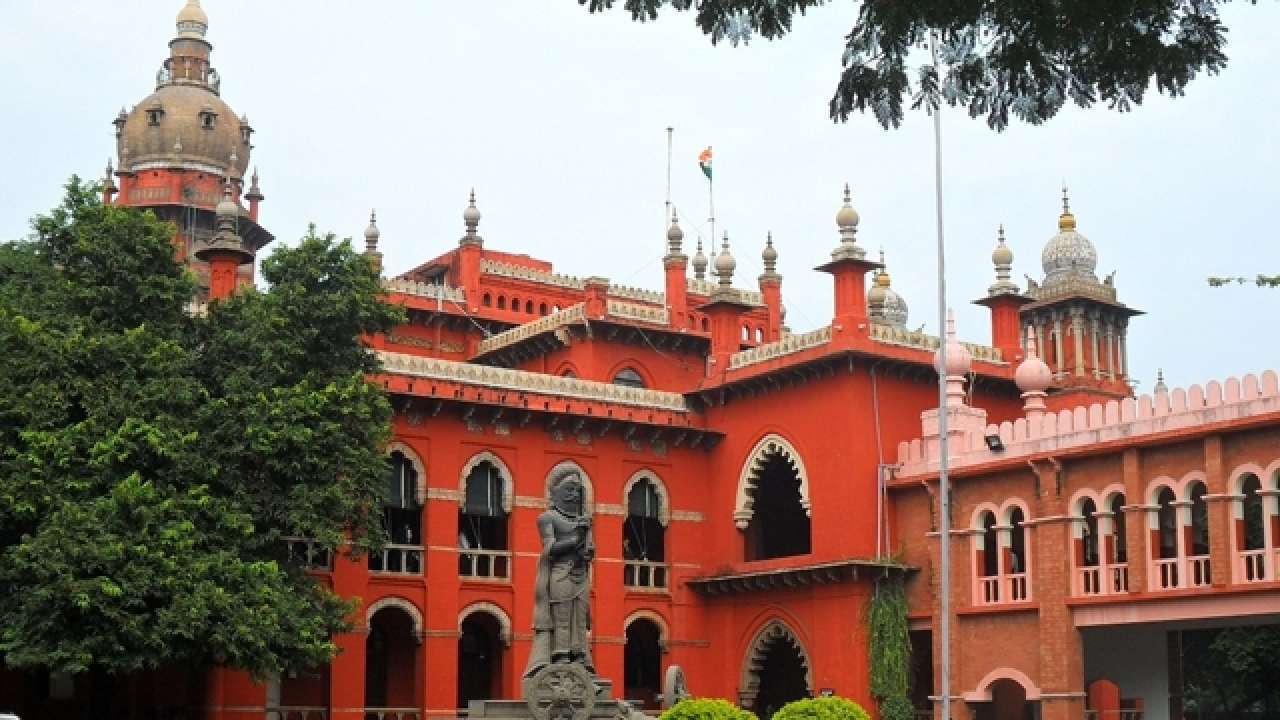 The Madras High Court has been hearing a protection plea of a same sex couple, in which Justice N Anand Venkatesh observed that he was trying to break his own "preconceived notions about the issue and he was in the process of evolving."
The Single-judge Bench decided to hear the matter 'in camera' after observing that the case has to be dealt with more sensitivity and empathy. He recorded in his order, "I personally spent some time in doing some research and collecting materials to arrive at a proper understanding of this issue.. To be open, I am also trying to break my own preconceived notions about this issue and I am in the process of evolving, and sincerely attempting to understand the feelings of the petitioners and their parents thereafter, proceed to write a detailed order on this issue."
After hearing the petitioner couple and their respective families, the court assessed their mental status to understand their stand, before proceeding further with the case.
The case
The first petitioner, is aged about 22 years and is currently pursuing M.B.A. The second petitioner (20) is pursuing B.A. Tamil through correspondence mode in Madurai Kamaraj University. They have known each other for the last 2 years and both of them stated before the court that they desire to be partners to each other for life. "The Petitioners did not mince any words and there was so much of clarity in what they wanted to convey," the court recorded.
The parents of the petitioner expressed their shock and stated that they weren't able to immediately accept the relationship between them. "They were more concerned about the security of the petitioners and were worried that the petitioners should not get exploited. They were more eager to talk with their respective daughters, since they have not heard from them for more than a month," said Justice Venkatesh.
The court requested the Mediation Centre to allot two cabins to enable the parents to have a one-to one interaction with their daughters and they spent nearly an hour with them in the Centre.
The court also referred their matter to a counsellor who specialises in working with LGBTQI+ individuals. Justice Venkatesh said, "This move becomes very vital since this Court is moving into unchartered waters, and a report from a specialist will provide support to this Court to move forward in this case."
Further, the court also requested Ms. Vidya Dinakaran, M.Sc. Counselling Psychology, to counsel the parties which will take place during the third week of April 2021. It asked for a report in a sealed cover preferably on or before April 26, 2021.
The matter will be heard on April 28.
The order may be read here:
Related:
Delhi HC directs police protection for Lesbian married against her will
Allahabad HC reinstates LGBTQIA member as Home Guard, deems cancellation order 'vindictive'
No fundamental right of same sex marriage in India: Centre tells Delhi HC