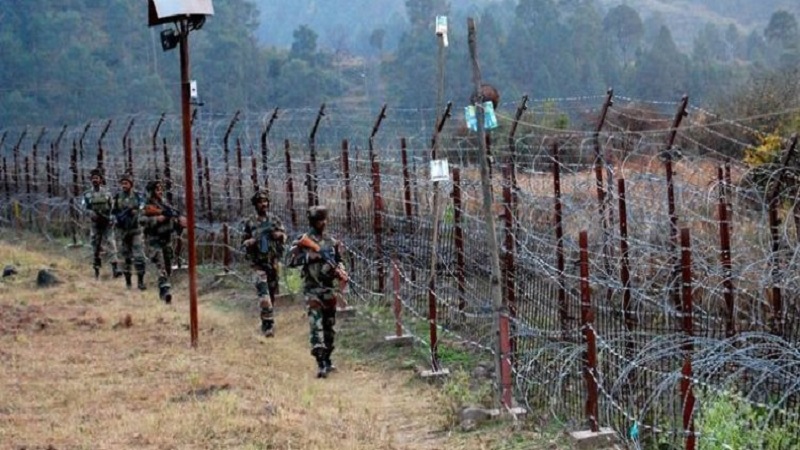 Image Courtesy:journalsofindia.com
Just two days after the Union Home Minister and Chief Ministers of North Eastern states held a meeting in Shillong to discuss border disputes in the region, at least five Assam policemen were killed in an exchange of fire at the state's border with Mizoram.
The incident was triggered at an autorickshaw stand in Vairengte, Mizoram and involved vehicles travelling to and from Lailapur, Assam. Trouble began when a large number of Assam Police personnel including an Inspector General (IG), Deputy Inspector General (DIG), Superintendent of Police (SP) as well as a District Collector reached the area purportedly to investigate alleged Mizo incursion into Assam territory. They faced opposition from local Mizo groups.
Mizoram Chief Minister Zoramthanga tweeted a video of the place just as tensions began simmering, asking none other than Amit Shah to intervene. But Himanta Biswa Sarma countered by alleging that civilians from Mizoram were trying to incite violence:
Honble Zoramthanga ji could you please investigate why are civilians from Mizoram holding sticks and trying to incite violence ? We urge civilians to not take up law and order on their own hands and permit peaceful dialogue to take place between governments @AmitShah @PMOIndia https://t.co/BRkhWYuEUX

— Himanta Biswa Sarma (@himantabiswa) July 26, 2021
But it did not stop there. As policemen clashed with protesters along the border, chief ministers of both states continued to engage in an exchange of words on Twitter. Zoramthanga publicly accused the Assam Police of lathicharging and tear gassing civilians, and even running over a CRPF booth!
Dear Himantaji, after cordial meeting of CMs by Hon'ble Shri @amitshah ji, surprisingly 2 companies of Assam Police with civilians lathicharged & tear gassed civilians at Vairengte Auto Rickshaw stand inside Mizoram today. They even overrun CRPF personnel /Mizoram Police. https://t.co/SrAdH7f7rv

— Zoramthanga (@ZoramthangaCM) July 26, 2021
Sarma countered by alleging that Mizo Policemen used Light Machine Guns to open fire on Assam Policemen:
Clear evidences are now beginning to emerge that unfortunately show that Mizoram Police has used Light Machine Guns (LMG) against personnel of @assampolice. This is sad, unfortunate and speaks volumes about the intention and gravity of the situation.

— Himanta Biswa Sarma (@himantabiswa) July 26, 2021
Finally, perhaps after being chastised by the higher-ups, both Chief Ministers ended the childish blame game on Twitter with one final exchange:
Hon'ble @himantabiswa ji, as discussed I kindly urge that Assam Police @assampolice be instructed to withdraw from Vairengte for the safety of civilians. @narendramodi @AmitShah @PMOIndia @HMOIndia https://t.co/wHtMPhFRpP

— Zoramthanga (@ZoramthangaCM) July 26, 2021
But by then, five lives had been lost. The dead have been identified as Senior Inspector Swapan Kumar Roy, Constable Liton Suklabaidya, Constable MH Barbhuyia, Constable N Hussain and Constable S Barbhuiya. According to a statement issued by the Assam state government, Chachar SP Vaibhav Nimbalkar suffered a bullet injury in the leg and was admitted to the ICU.
As SabrangIndia has previously reported, the problem stems from an unresolved border-dispute between the states. In colonial times, Mizoram was a district of Assam and was called Lushai Hills. In 1875 a notification was issued that differentiated Lushai Hills from the Cachar plains. Today, three districts of Mizoram — Kolasib, Aizawl and Mamit — share a border with southern Assam's Cachar, Hailakandi and Karimganj districts. It is alleged that in many places the border is not properly demarcated leaving it porous, thus leading to encroachment. The border dispute talks had to be put on hold due to the Covid-19 pandemic, but intermittent violence has been reported in the region even during the lockdown.
In fact, as we had reported earlier, on October 17, 2020, clashes had broken out in the exact same area when people from Lailapur broke the status quo and allegedly constructed some temporary huts. People from Mizoram side then went and allegedly set fire to them. In the same month, on October 9, 2020, similar clashes had broken out along the border between Assam's Karimganj district and Mizoram's Mamit district when a hut and betel nut plantation belonging to two Mizoram farmers were set on fire. Though the area has been cultivated historically by Mizoram farmers, the spot falls in the territory of the Singla Forest Reserve that falls under the jurisdiction of Karimganj district of Assam.
More news from the North East:
Turmoil in the North East: Assam-Mizoram border dispute heats up
Turmoil in the North East: The Naga Pact and its ramifications
Turmoil in the North East: The demand for Bangalistan
Turmoil in the North East: A Bru Story
Turmoil in the North East: Ethnic divide widens in Meghalaya
Meghalaya: Four arrested in Bara Bazar ethnic violence case