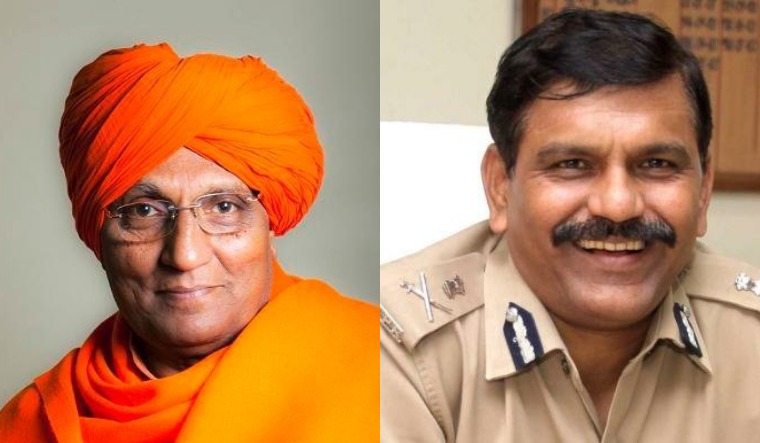 Merely hours after the death of spiritual leader and social activist Swami Agnivesh, former IPS officer and CBI Chief Nageshwar Rao had posted a deeply offensive tweet celebrating his demise. After mass reporting against the tweet by several senior journalists and activists, Twitter took it down on Sunday.
Swami Agnivesh had a stellar track record of standing up against social injustices, especially bonded labour. He died of liver disease and complications arising out of multiple organ failure in Delhi on Saturday evening. He had been a thorn in the side of right-wing extremists for decades, and had even been brutally attacked by them in Jharkhand two years ago leading to serious injuries that may have gotten complicated over time leading to his death. But, after his passing, no one expected anything as crass as the tweet by Rao which read:
"GOOD RIDDANCE @swamiagnivesh
You were an Anti-Hindu donning saffron clothes.

You did enormous damage to Hinduism.

I am ashamed that you were born as a Telugu Brahmin.

మేక వన్నె పులి

गोमुख व्याग्रं

Lion in sheep clothes

My grievance against Yamaraj is why did he wait this long!"
His Tweet had drawn criticism from many quarters, including his fellow policemen:
Tweeting such hate messages by a retired officer posing as an IPS officer – he has desecrated the police uniform which he wore and embarrassed the government. He demoralises the entire police force in the country, especially the young officers. https://t.co/qOiI8D6dkO

— Indian Police Foundation (@IPF_ORG) September 12, 2020
Many members of civil society had also openly demanded that it be taken down. The tweet was reported as offensive to Twitter by many users. But Rao had justified the original tweet's sickening celebration of death in his subsequent tweets:
Why do we celebrate as festivals the days savages were dead? Bcoz they're pests destroying society &their death is a cause for celebration.
It was also to warn people not to patronise the bad.

Hinduism eschews अपात्र दानं & misplaced sympathy as they destroy giver & sympathiser. https://t.co/0r7cyyjkiP

— M. Nageswara Rao IPS (@MNageswarRaoIPS) September 11, 2020
Many who share Rao's ideas continued to defend him.
Why did this one tweet by @MNageswarRaoIPS asking Hindus to not mourn death of Agnivesh who only villified hinduism HURT commies, congis, xihadis so much?
Now,together they have got his account blocked
Let's follow him en mass to give a befitting reply to this terror cabal..! https://t.co/THPBN39YvR pic.twitter.com/mFbAuw5NiL

— Ritu (सत्यसाधक) #EqualRightsForHindus (@RituRathaur) September 12, 2020
So not only Twitter deleted this tweet but also restricted @MNageswarRaoIPS's account despite the fact it doesn't violate any of India's laws. We can't allow Twitter to be an editor. It should be prohibited by law to censor tweets that its leftist moderators don't like. pic.twitter.com/gLrebxn57F

— Arihant (@haryannvi) September 12, 2020
But irony died a thousand deaths when, M Nageshwar Rao quoted Voltaire after Twitter took down the Tweet that was clearly in poor taste.
Bedrock of democracy is FoE which Voltaire aptly said:

"I may not agree with what you say, but I will defend to the death your right to say it."

But of late, it is honoured more in breach due to increasing intolerance of dissent, which is the real danger to democracy anywhere.

— M. Nageswara Rao IPS (@MNageswarRaoIPS) September 13, 2020
It is however, good to see at least one social media giant openly take a stand against hate. After Facebook's allegedly deliberate blind eye to posts that spread hate and incited violence, the action by Twitter suggests that not all social media companies are either afraid of or in cahoots with a vindictive and hateful regime.
Related:
Former IPS officer's insensitive comment on Swami Agnivesh's death: New low for the Right-wing
Champion of human rights, secularism, Swami Agnivesh, passes away at 81