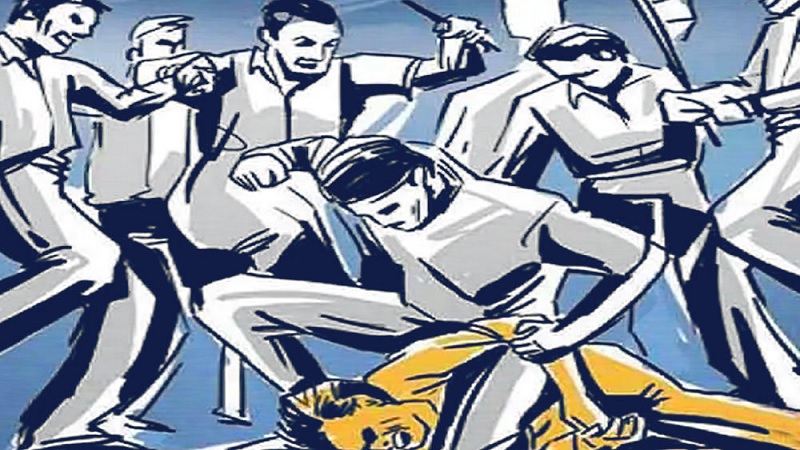 Two Dalit labourers from Azamgarh district of Uttar Pradesh allegedly suffered brutal attacks and abuse on December 31, 2020 by a mob of upper caste people for honking at an upper caste person standing in the middle of the road, said Junputh regional news on January 5, 2021.
This happened in the same state where months ago the Hathras incident occurred and took the entire country by storm.
As per the account of one of the survivors, Brijesh Kumar, the labourer was allegedly attacked Kumar with knives and sticks by an upper caste man along with 20-25 people while irrigating the field. Locals who heard noises rushed to save Kumar and the other labourer Pampravesh.
उत्तर प्रदेश, जिला आजमगढ़ में एक SC व्यक्ति ने साइड के लिए हॉर्न बजाया तो इससे ब्राह्मण विशाल मिश्रा का जातीय गुमान आहत हो गया।

उसने अपने गुंडों के साथ पीड़ित पर धारदार हमला किया। पुलिस ने अभी तक एक भी गिरफ्तारी नहीं की। गांव में डर का माहौल बना हुआ है। pic.twitter.com/N9LoUlQkKI

— Suraj Kumar Bauddh (@SurajKrBauddh) January 5, 2021
Kumar said that the attack was the result of an altercation between the two men and local upper caste man Vishal Mishra. The two men honked at Mishra who stood in the middle of the road, blocking their way to the village market to buy diesel. Mishra responded to the honking by abusing them with casteist slurs that resulted in a verbal fight.
Local political group Rihai Manch heard about the incident and promised to help the injured man fight for justice. An FIR was lodged at the nearby police station.
Meanwhile, the labourers' families told Junputh that criminals had attacked their boys with the intention of murder. They said that the accused are still roaming free and threatening to kill the two men.
"The police of Yogi-government gave us a piece of paper instead of justice. No one has been arrested yet. Dalits survive deadly attacks every day and in this corrupt government, we are not safe at all. Today many days after the attack, no criminal was arrested. Is there an understanding between police and criminals?" they said to Junputh.
Villagers said that the bullies circle the area on motorcycles from morning till evening to threaten villages who continue to demand justice.
Rihai Manch General Secretary Rajiv Yadav said that Dalits, minorities and women suffer tortures in the Yogi government. The state police are unable to stop them. However, he said that the group will continue to demand justice at every level.
Uttar Pradesh recorded the highest number of crimes against Scheduled Castes in 2019, reporting 11,829 cases in the National Crime Records Bureau report.
Related:
SC/ST Act: Merely because crime is reported, immediate arrest need not be made
A 2020 Report of 10 Worst Victims of apathy: Dalits, Adivasis
Gumla lynching case accused moves Jharkhand HC for bail
Gujarat: Dalit lawyer dies after being assaulted in a casteist attack