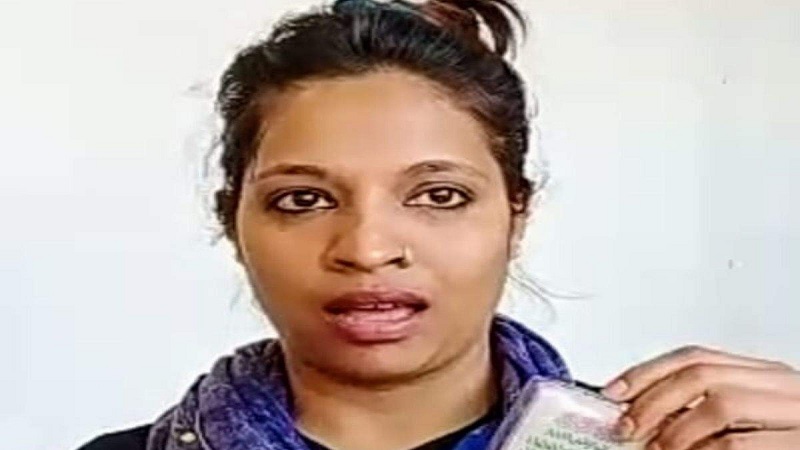 Image Courtesy: TOI
There is no fear of the Citizenship Amendment Act (CAA) and National Register of Citizens (NRC) – this is what the Bharatiya Janata Party (BJP) has been saying over and over again. But, the fear of CAA and NRC has so gripped the country that two women mistaken by the public for conducting surveys for the CAA and NRC were attacked in Rajasthan and West Bengal, reported The Times of India.
In Kota, Nazeeran Bano, a surveyor from the National Economic Census department collecting data for the National Economic Census 2019 – 2020 in Brijdham area was allowed to leave only after she finally managed to convince the crowd that she too was a Muslim like them.
In West Bengal's Birbhum district, 20-year-old Chamki Khatun who was collecting data for Internet Saathi, a digital literacy initiative for rural women by Google India and the Tata Trust was targeted as local villagers thought she was collecting data for the NRC.
Nazeeran Bano's mobile phone was snatched from her and all the data she had collected for the economic census for over 1000 families was deleted from her phone. The crowd asked to prove that she was a Muslim by reciting a verse from the Quran. Only after she showed them an "Ayat-al-Kursi" (The Throne verse) card which was in her wallet, was the crowd pacified.
Bano told reporters that initially, people from the Brijdham area provided her all the data, but four to five families called her back and asked her to delete the information given saying they didn't want the data to be shared with anyone. She said, "I explained to them that the data that was collected was related to the economic census and had been uploaded on the portal, and there was nothing wrong in it. But they were not convinced and started misbehaving with me."
Chamki Khatun had to suffer a worse fate as the locals did not believe her claims. They did not heed the administration's pleas either and her house in Gourbazar village was burned down. She, along with her family was then forced to take refuge at a police station.
However, the police has denied a link to the NRC reported The Quint. Rampurhat's sub-divisional officer Soumajit Barua said, "We didn't find any link to the NRC. The incident happened over some village matter. We have initiated an investigation, the situation is now under control."
Related:
George Soros calls out Modi on Kashmir, Hindutva
The Economist turns up the heat on Modi
India plummets 10 place on Global Democracy Index