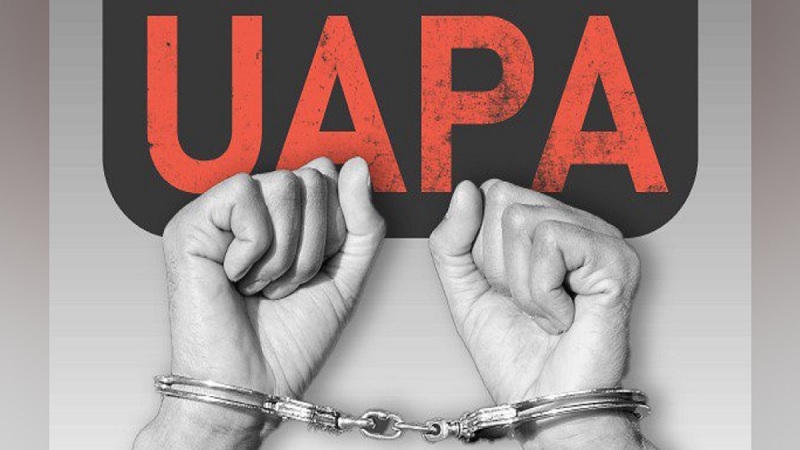 Image Courtesy: nenow.in
As of 2021, 2,041 cases are pending investigation under the UAPA for more than 3 years and the total number of cases pending is at 3,998. While the total number of persons arrested in the year 2021 was 1,621, the cases pending investigation is much higher, indicating that while the State keeps incarcerating people under the stringent provisions of UAPA, it has not been able to fulfill its obligation of completing investigation in UAPA cases. Readers must be aware that once arrested under the provisions of UAPA, it is particularly difficult to secure bail and many continue to remain incarcerated without trial for years together. Cases pending investigation means, chargesheet has not been filed in so many cases, which in turn means the State keeps seeking extension of time under UAPA and the accused continue to languish in prison without being charged!
The total number of cases pending investigation at the end of 2019 was 3,993 and the number increased marginally in 2020, at 4,101 cases.
The MHA also provided cumulative data on cases pending trial under UAPA which disclosed that as of the end of 2019, total of 2,244 cases were pending trial; which means trial has either not commenced after framing of charges of is ongoing and has not concluded. The number of cases pending trial has been on a rise since. By the end of 2020, a total of 2,500 cases were pending trial and as of 2021, there were 2,800 cases pending trial. This goes to show that while cases are piling up, more and more cases are being registered, investigations are lagging behind and despite allocation of special courts for these matters, trial is not being concluded in these cases.
It is pertinent to make note of these data points since the accused in UAPA cases, as mentioned before, find it difficult to secure bail. It is observed that rarely do the trial courts grant bail in UAPA cases considering the stringent provisions under section 43D of UAPA and before the appeal can come for consideration before the High Court, considerable amount of time has passed. The Bhima Koregaon case is known for the accused being under incarceration for years under UAPA and most of these accused are academicians or activists with stellar background and history of social work or voicing dissent against the government. Even those accused in the Delhi riots conspiracy case have barely managed to secure bail under the UAPA case, including Umar Khalid whose regular bail plea was rejected by the Delhi High Court. Of the Bhima Koregaon accused, Sudha Bhardwaj was granted default bail while Dr Varavara Rao has been granted bail on medical grounds. Father Stan Swamy met a tragic death while in prison itself while Gautam Navlakha is currently under house arrest. Dr Anand Teltumbde has been granted regular bail by the Bombay High Court which has been stayed by the Supreme Court, pending appeal by the NIA due to which he continues to remain in prison.
The MHA response may be read here:
Related:
Evidence planted on Jesuit-activist Stan Swamy's laptop: Arsenal US Report
J&K: 2 convicted under UAPA in last 3 years; over 1000 arrested, MHA tells Parliament
Prof GN Saibaba Case: Supreme Court to hear Maharashtra Govt's appeal against HC's discharge order on Jan 17