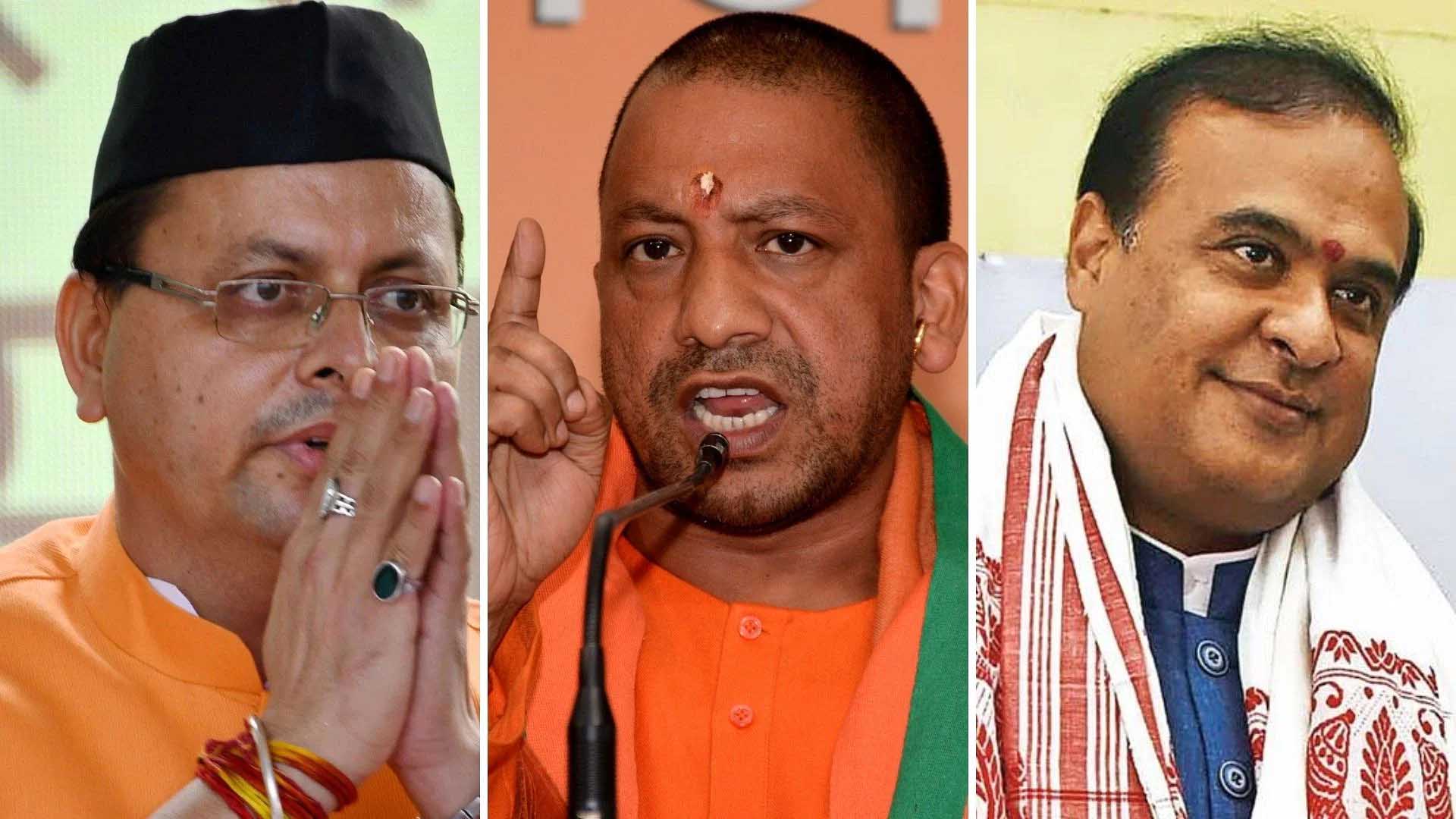 On May 22, 2022 Chief Ministers of Uttar Pradesh, Assam and Uttarakhand made a series of controversial, communal and Islamophobic comments as well as unsubstantiated claims about their states at a Rashtriya Swayamsevak Sangh (RSS) event organised by the Panchajanya magazine.
According to NDTV, UP Chief Minister Yogi Adityanath (Ajay Bisht) on Sunday said that Eid namaz on-road has stopped since the BJP came to power in the state. He used this to back his claim that the law and order situation had improved under him. He also claimed that there were no communal clashes during Ram Navami in UP. In another shocking claim, Adityanath said that there have been no riot-incidents nor any related curfews during his tenure since 2017.
But, the National Crime Records Bureau (NCRB) 2020 report shows that there were at least 6,126 rioting cases of which 116 were related to caste conflict and one student-related incident. Prior to that, 2019 data showed 5,714 cases with 37 caste conflict cases and 20 student-related rioting incidents. Similarly, 2018 data showed 8,908 rioting cases with 268 caste conflicts and 61 student-related incidents.
While the data shows a declining trend of registered cases, riots are far from over in UP, especially in the last five years as claimed by Adityanath. Moreover, there have been multiple incidents of student-police and police-protester conflicts in recent years. For example, during the anti-CAA protests, 350 FIRs were filed against at least 1,05,000 peaceful protesters. The Association for Protection of Civil Rights (ACPR) called it a government attempt to crush dissent, and it led to the loss of at least 23 lives.
Adityanath also spoke about closing "illegal" butcher houses, loudspeakers and building cow sheds for cattle. During elections, many local farmers complained to SabrangIndia about the issue of stray cattle destroying crops.
Assam CM's comments on Madrasas
While Adityanath boasted about supposed accomplishments, Assam Chief Minister Himanta Biswa Sharma spoke about how admitting children to madrasas is a human rights violation.
"The word 'madrasa' should only disappear. Till the time this word remains, children cannot be doctors and engineers. Admitting children in madrasas is a violation of human rights," he said during the event in answer to a media person's queries.
He asked the Muslim community to let its children focus on science and mathematics. Moreover, challenging the reporter's statement about Muslim children's grasping power, Sarma said that all Muslim folk were originally Hindu.
"No Muslim came like this on this earth. Everybody on Indian land was Hindu only. So, if a Muslim boy is meritorious, I will give part of the credit to his Hindu past," he said.
Sarma said that the BJP-led government in Assam decided not to spend its money on religious education. However, when questioned after the event for his comments, he told reporters that the education system in madrassas should be such that they can give students the choice to do anything in the future.
"Entry to any religious institution should be at an age where they can make their own decisions," he told reporters, as per an NDTV report.
UCC in Uttarakhand
Yet another BJP Chief Minister Pushkar Singh Dhami of Uttarakhand said that the state government will set up a special committee to implement the Uniform Civil Code. According to Indian Express, he spoke of a special drive to identify "infiltrators" and strengthen the anti-conversion law.
Calling Uttarakhand "Devbhoomi", he said that the committee of legal experts and stakeholders will bring in a law that will ensure there is no demographic change. Further, it will safeguard the state's economic interests.
Related:
NFHS-5 data busts right-wing myth of Indian vegetarianism
Assam: Doloo Tea Estate workers out on streets in protest
Education in India being 'edited' to suit a right-wing syllabus… one chapter at a time
Ram Navami violence: PILs seek SC monitored investigations, transfer of cases to NIA