A group of experts from United Nations (UN) has asked the central government to release the Kashmir-based human rights activist Khurram Parvez immediately, who has been booked under Public Safety Act (PSA) by the government of Jammu and Kashmir.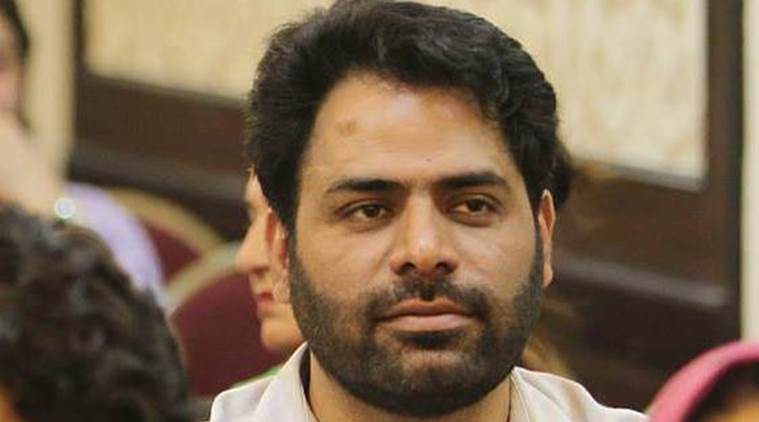 Image: The Indian Express
According to an Indian Express report, the UN group has conveyed its concerns about Parvez, who was stopped from going to Geneva to participate in the 33rd session of UN Human Rights Council. His arrest followed a day after, on September 16, according to news reports.
The experts include Michel Forst, the UN Special Rapporteur on the situation of human rights defenders; Setondji Adjovi, the Chair-Rapporteur of the UN Working Group on Arbitrary Detention; Maina Kiai, the UN Special Rapporteur on the rights to freedom of peaceful assembly and of association and David Kaye, the UN Special Rapporteur on the promotion and protection of the right to freedom of opinion and expression, according to the Express report.
"The UN experts conveyed their concerns to the Government of India, but the official information received so far does not provide clear details on the exact nature of the charges against Parvez, which seem to rely mainly on vague accusations of alleged 'anti-India' activities, aimed at disrupting the public order," they said, as reported by the Indian Express. "We are concerned at the use of the Jammu and Kashmir Public Safety Act against Parvez, which permits administrative detention without judicial intervention for up to two years."
It was also reported earlier by The Indian express that during the 100 days of ongoing curfew, at least 434 have been detained by the state government under the controversial PSA.

For the full report, click here.
Related story: Free Khurram Parvez: An Open Letter to Civil Society