After much controversy on the ethical standards around clinical trials in India, show cased in gross violations in the states of Andhra Pradesh and Gujarat, India's apex medical research body along with other leading groups will now adopt UN health agency's recommendations to register and publicly disclose results of all clinical trials they fund or support.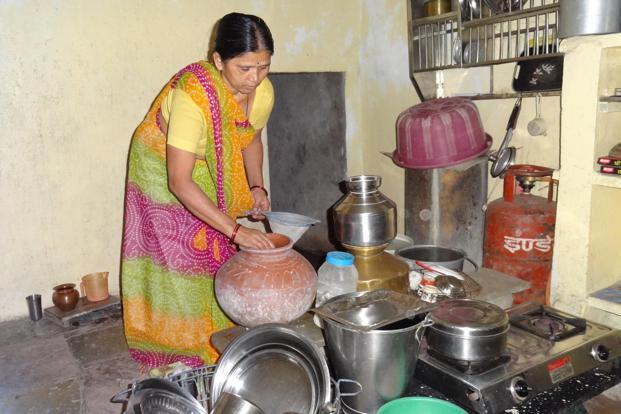 Image Courtesy: Livemint
The Indian Council of Medical Research (ICMR), the Norwegian Research Council, the UK Medical Research Council, Medecins Sans Frontieres and Epicentre (its research arm), PATH, the Coalition for Epidemic Preparedness Innovations (CEPI), Institut Pasteur, the Bill & Melinda Gates Foundation and the Wellcome Trust agreed to develop and implement policies within the next 12 months that require all trials they fund, co-fund, sponsor or support to be registered in a publicly-available registry.
They also agreed that all results would be disclosed within specified timeframes on the registry or by publication in a scientific journal. "We need timely clinical trial results to inform clinical care practices as well as make decisions about allocation of resources for future research," said Dr Soumya Swaminathan, Director-General of the Indian Council of Medical Research. "We welcome the agreement of international standards for reporting timeframes that everyone can work towards," Swaminathan said.
Currently about 50 per cent of clinical trials go unreported, according to several studies, often because the results are negative. These unreported trial results leave an incomplete and potentially misleading picture of the risks and benefits of vaccines, drugs and medical devices, and can lead to use of suboptimal or even harmful products.
Background
In January 2013, the Supreme Court directed the health ministry to monitor and regulate all clinical trials of experimental drugs in the country until further notice and observed that unregulated trials have caused "havoc". The apex court order had revoked the power of the Central Drugs Standard Control Organization under the Drugs Controller General of India (DCGI), which has so far been the nodal agency for monitoring clinical trials in India. The Supreme Court was hearing a lawsuit filed by non-profit Swasthya Adhikar Manch in February, which had alleged that participants in such clinical trials faced health problems and had even died because of the practice. Advocate Sanjay Parikh had appeared in the matter.
"Uncontrolled clinical trials are causing havoc to human life. There are so many legal and ethical issues involved with clinical trials and the government has not done anything so far," justice R.M. Lodha said while hearing the petition. Livemint reported that the court has directed the health secretary to file an admissible affidavit within four weeks after it refused to accept one filed by deputy drugs controllers as it failed to comply with the court's order passed in October 2012.

Then, in October 2012, the apex court had said it may bar clinical trials in the country unless the health ministry provided information within a month regarding deaths during such programmes, besides compensation and general practices when new drugs are tested on Indians.
DCGI had submitted in court on Thursday that 475 human clinical trials for "new chemical entities not approved as drugs for human use anywhere in the world" were approved by the Indian drug regulator between January 2005 and 30 June 2012. Out of the 475 experimental drugs, 17 have been given approval for marketing, according to court records.
During the period, 11,972 serious adverse events, excluding deaths, were reported, out of which 506 have been attributed to clinical trials. None of the victims has been compensated. A total of 57,303 subjects were enrolled in these clinical trials and 39,022 of them have completed the trials.

"The magnitude of the problem is now emerging with the government admitting that no laws were in place between 2005 and 2012 for new chemical entities and yet the government was approving trials so casually," said Amulya Nidhi, an activist with Swasthya Adhikar Manch. "Our whole plea has been to stop testing for experimental drugs unless there is a regulation in place for it. Besides, there is no mention of rules regarding compensation in the Drug and Cosmetics Act. We hope to strengthen our campaign for relevant amendments in the Act."

In response to interim applications seeking information on experimental drugs being tested in India, between January 2005 and 30 June 2012, the Indian Union government said there were no records for trials conducted between 2005 and 2007. Since 2008, government records showed that 80 deaths can directly be attributed to clinical trials and 40 of these victims have been compensated.This is the first time that state governments have been asked to put comprehensive data on clinical trials in the public domain, according to Chinmay Mishra, one of the petitioners.
According to conservative estimates by Swasthya Adhikar Manch, there have been 2,374 reported deaths during clinical trials since 2007.

India's clinical trial industry has been mushrooming since the introduction of patent protection laws in 2005, drawing multinational companies because of its ethnically diverse pool of patients with low entitlement literacy and huge regulatory void, according to Mishra.

The rationale behind conducting clinical trials in India is that these can bring down research and development costs by nearly 60% for big pharmaceutical companies, according to industry estimates. "We don't know what exactly the court has expressed by revocation of DCGI's power. The department of health is the authority which makes the policy for clinical trials," said Arun Bhatt, president of Clininvent Research Pvt. Ltd, one of the country's top clinical research organisations.

Monitoring Norms

With the latest developments, "Research funders are making a strong statement that there will be no more excuses on why some clinical trials remain unreported long after they have completed," said Dr Marie-Paule Kieny, Assistant Director-General for Health Systems and Innovation at World Health Organisation. The signatories to the statement also agreed to monitor compliance with registration requirements and to endorse the development of systems to monitor results reporting.
In 2015, WHO published its position on public disclosure of results from clinical trials, which defines timeframes within which results should be reported, and calls for older unpublished trials to be reported. That position builds on the World Medical Associations Declaration of Helsinki in 2013.
Todays agreement by some of the world's major research funders and international NGOs will mean the ethical principles described in both statements will now be enforced in thousands of trials every year.
Most of these trials and their results will be accessible via WHOs International Clinical Trials Registry Platform, a unique global database of clinical trials that compiles data from 17 registries around the world.
Human rights violations in clinical trials in India, the case of the HPV vaccination project

In 2009, the States of Andhra Pradesh and Gujarat launched a research project for the vaccination against the human papilloma virus (HPV) which can cause cervical cancer. Adolescent girls between the ages of 10 – 14 in the States of Andhra Pradesh and Gujarat were to be vaccinated. The vaccines were provided by GlaxoSmithKline and Merck. The project was designed and executed by PATH (Program for Appropriate Technology in Health) and funding was received from the Bill & Melinda Gates Foundation. In April 2010, however, the Government of India suspended the program as several violations of ethical standards by PATH were widely reported by human rights organizations. However, by that time, 24,000 girls had already been vaccinated.