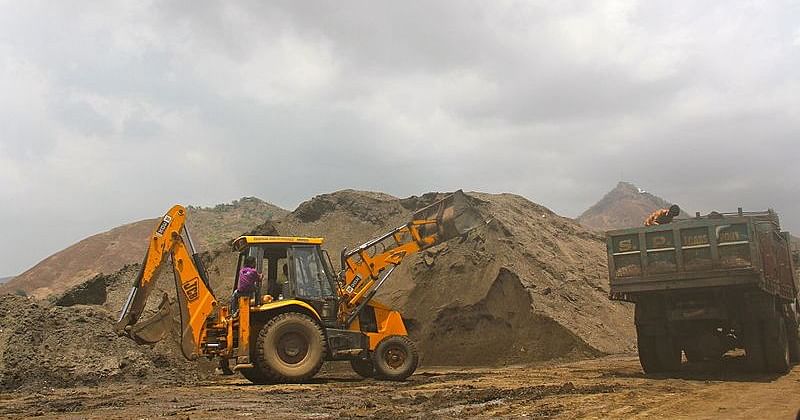 Today the whole world is facing a health crisis created by the corona virus which has led to a pandemic situation since January and nobody, not even a group of scientists engaged deeply in research work to produce medicines for its treatment, knows when the crisis will end.
But it is possible that it could end in two years after the treatment becomes available. And it is a temporary crisis and may again reappear through a new virus as a result of destruction of deep forests along with its rich biodiversity which is natural shelter of zoonotic viruses.
Across the world, nation-states appear to be totally driven by the capitalist global market forces for profits, and profits are insensitive to the need of a cool earth, an unexpected side-effect of the lockdown due to reduction of air pollution. But countries are determined to enhance the drive of more use of fossil fuels extracting and exploiting natural resources through mining and destroying green forest. By this they are inviting the permanent pandemic which will be in the form of dangerous natural disasters by climate change.
This will pose a very serious threat, not only to human health, but also to nature, human existence as well as civilization. The nations like India, under Prime Minister Narendra Modi following the defiant empire like the USA under the presidentship of Donald Trump, arbitrarily forwards its economy through handing over the natural resources like coal and iron ores to the corporates who neither care for environmental justice nor for scientists warning of destruction by global warming.
The PM justifies the diversion of 41 coal blocks for commercial mining to private Indian and foreign Conglomerate of companies as a means to achieve ''Atma Nirbhar Bharat'' or self reliance of India. But the move is totally opposite of its underlying rationale, action and consequence. Because the sovereign state like India as democratic, republic, socialist and secular, will be resourceless after a short time witnessing the ashes of destructive developmental fires and ultimately (we the people of India) can not claim as sovereign and republic.
The lockdown is not desirable for cooling the earth but the truth prevails in this period that the over polluted cities in the world have seen the clean blue sky, the return of migratory birds, the clean water in rivers and free journey of beautiful deer along with many such flora and fauna on the highways because of stoppage of vehicles consuming fossil fuel and chimneys of industries. In this experience it is learnt and felt that the reduction of greenhouse gases and diminishing extractive industries is the only way to save the burning earth as the mother to every human being and all living creatures.
The learning from Covid-19 lockdown is widely accredited that the less consumption is directly related to prevention of climate change, which is the outcome of high consumption by rich people, high resources exploitation by rich nations and opting for a high lifestyle by the middle class.
Last year 11,000 scientists, in a joint appeal to the heads of nations and the decision makers of every country, had urged to reduce unnecessary consumption, unmindful mining and unending industrialization which is responsible for dwindling non renewable resources and excess emission of carbon dioxide.
This pandemic lockdown should be taken as an opportunity to begin changing the present economic system and developmental paradigms to the sustainable development for achieving minimum needs for dignity of life to everyone without concentration of either natural resources or capital in the hands of limited people or corporates.
But the central government's new economic package in the name of economic revival is a dangerous antithesis for mitigation or prevention of climate change. It is also fuel to the fire to destroy the livelihood system of the marginalised sections like tribals, Dalits, farmers and labour class who need small-medium industries, food processing, renewable energy for which the protection and conservation of land, forest and water resources and its development are necessary with priority.
This will open the gates for mass employment in every region of the country. The present auction of 41 coal blocks will destroy lakhs of acres of forest and agricultural land in Odisha, Chhattisgarh, Jharkhand, Madhya Pradesh and Maharashtra. Hasdeo Arand, the longest forest area of 1,70,000 hectares has many ecological spots, elephant corridor and primary sources of water streams to river Hasdeo, a main tributary of River Mahanadi.
Similarly in Anugul and Jharsuguda districts of Odisha 33,000 acres of forest and agricultural land will be diverted and the mining activities will pollute and create water scarcity in river Brahmani which has been already vulnerable to industrial and mining activities. In Jharkhand there will be huge loss of livelihood system of tribal communities. In Maharashtra, a tiger sanctuary will be affected along with land of tribals. In Madhya Pradesh 11 coal blocks are to be auctioned whereas the state is surplus of power generation.
Anyone can point out the purpose of the central gov't, especially the PM, that handing over such rich non renewable resources to the corporates is violating the principles, laws and restrictions and is subject to scrutiny.
In 2010 the ministry of MOEF had notified 60 thousand hectares as ''no go zones'' and ''inviolate area'' in forest areas of the country. It is a matter of deep concern that there are 11 such restricted zones among 41 coal blocks for destruction. Why this madness? Because these are areas in favour of blue-eyed corporate giants of the ruling boss. All these auctions of mines are fixed ignoring the Forest Protection Act 1986, Environmental Protection Act 1986, PESA of 1996, FRA 2006 and Land Acquisition Act 2013.
In this Covid period, the MOEFCC has cleared Dibang Valley Etalin hydropower project of 3097 megawatts dam in Arunachal Pradesh's forest area of 1178 hectares which is natural habitat of more then 300 species of birds and mammals along with endemic goat, antelope. It has 2.8 lakh matured trees. The hydro-project above 25 MW was not considered as green energy but the government changed the criteria of limitations to unlimited, only to show the increasing amount of green energy.
India is a signatory to Paris Climate Agreement 2015 on which we have to reduce fossil fuel up to 30-35% till 2030 and have to strive for green energy like solar and wind. The Secretary General of the UN Antonio Guterres has said that the governments shouldn't open new coal mines in lockdown and they should go for solar and wind energy production to maintain the quiet of the present atmosphere in this pandemic lockdown. The UN environmental chief Mrs Ingar Anderson also said to keep the deep Forest's untouched to prevent viruses transfer to Human living regions. So if electricity generation is concerned, India has capacity of 4 lakh MW to produce but our maximum national consumption in last year was below 3 lakh MW for which 33 per cent plants have been closed for operation because of low demand.
For the coming 20 years the Indian gov't has the responsibility to go for increasing green energy without stepping into new thermal projects. This is the conscience of any concerned citizen or a human being who is deeply involved in protection and conservation of non renewable resources as the primary source of livelihood of millions of people. Therefore, the alternative development as the need of the time awakens us that the arbitrary anti climate justice coal auction is unwanted, undesirable and unwise.
In addition to the said plights of coal mining in Odisha, green forest and cropland for another 9 iron ores blocks will be finished by the corporates in Keonjhar and Sundargarh districts. Notification for auction has been done. One of these, a very rich and deep natural forest of 9 lakhs saal trees in Dangalpada of Keonjhar district, has to be untouched for future generational equity. Neither the present gov't, nor the future has the right to finish the non-renewable natural resources in which the future generations have right of inheritance as nature is not of any one's property or made by any one or gov't. To prevent global warming and to stop emissions of greenhouse gases not only the un-mindfull endless mining has to be stopped but also climate emergency directs to conserve the green forest, rich biodiversity and source of streams and rivers for ecological balance and climate justice.
If the people in power like the U.S President Donald Trump, President Jair Bolsonaro of Brazil as defiant of science and nature's retributions and the President of China or the Prime Minister of India are not prepared for environmental and economic justice to millions and millions of people, at least the concern people of conscience in various fields like education, science, sociology, agriculture forest and small medium scale industries have greater responsibility to create pressure through mass awareness to compel the gov'ts and political parties to accept the reality of dangerous permanent virus or climate disaster and opt for sustainable economy of minimum needs for simple dignified life for everybody but not for greed of a few rich.
*The author is President, Lokshakti Abhiyan Lohia Academy
Related:
Green Nobel winner Prafulla Samantara protests against 'undeclared emergency'
NAPM demands that Centre immediately revoke the commercial auction of 41 coal blocks