New Delhi: Another school in Uttar Pradesh is under serious scrutiny.
This time, one in Bahraich town in western Uttar Pradesh (UP) has triggered a controversy after its Class 9 Hindi paper was said to have included a question on "Indian Muslim Terrorism."
Media reports that local Muslims have protested and called for action against the school. The school is said to have apologised and said the word 'Muslim' was added inadvertently and used in the now contentious question paper. The school management has also "dismissed from service" the Hindi teacher, who had prepared the question paper, and cancelled the examination.
The question was part of a comprehension exercise in Hindi on terrorism. One of the sentences in the paragraph, according to the newspaper report said, "Yeh ek vicharsheelata ki pranali hai jisme Bharatiya Muslim atankvad, Lashkar-e-Taiba, Al Qaeda, Taliban aur Islamic rajniti ke vibhinna sangathan shamil hain". Translated, it says: It is part of an ideology in which Indian Muslim terrorism, Lashkar-e-Taiba, Al Qaeda, Taliban and various organisations of Islamic politics are included.
This paragraph also said that the government of India must be prepared for a war with Pakistan along with holding bilateral negotiations on the issue of Jammu and Kashmir.
Just 26 days ago, on Monday (September 2) the Supreme Court came down heavily on the Uttar Pradesh government and police for their handling of the matter in Muzaffarnagar, where a school teacher encouraged other students to repeatedly slap a young Muslim boy. The young boy can be seen sobbing continuously on a video that went viral.
The apex court castigated the delay in registering an FIR and the lack of reference to allegations of communal hatred in it, and said that the case must be investigated by a senior IPS police officer, as per LiveLaw.
"We take serious objections to the way the FIR was filed. The father had made a statement saying allegations were made and he was beaten due to religion. But this is not mentioned in the FIR. Next is, where is the video transcript? This is about quality education. Quality education includes sensitive education. The manner in which it has happened should shake the conscience of the State," Justice Oka said in court, according to Bar and Bench.
Education in UP has been in a serious crisis for some years but Hindutva indoctrination has added another level of complications.
Last week, an investigation done in the state of UP for The Diplomat revealed that in rural India, private schools run by the Ekal Foundation provided access to education – "but forced children to imbibe divisive teachings that preach Hindu superiority."
The paper may be seen here: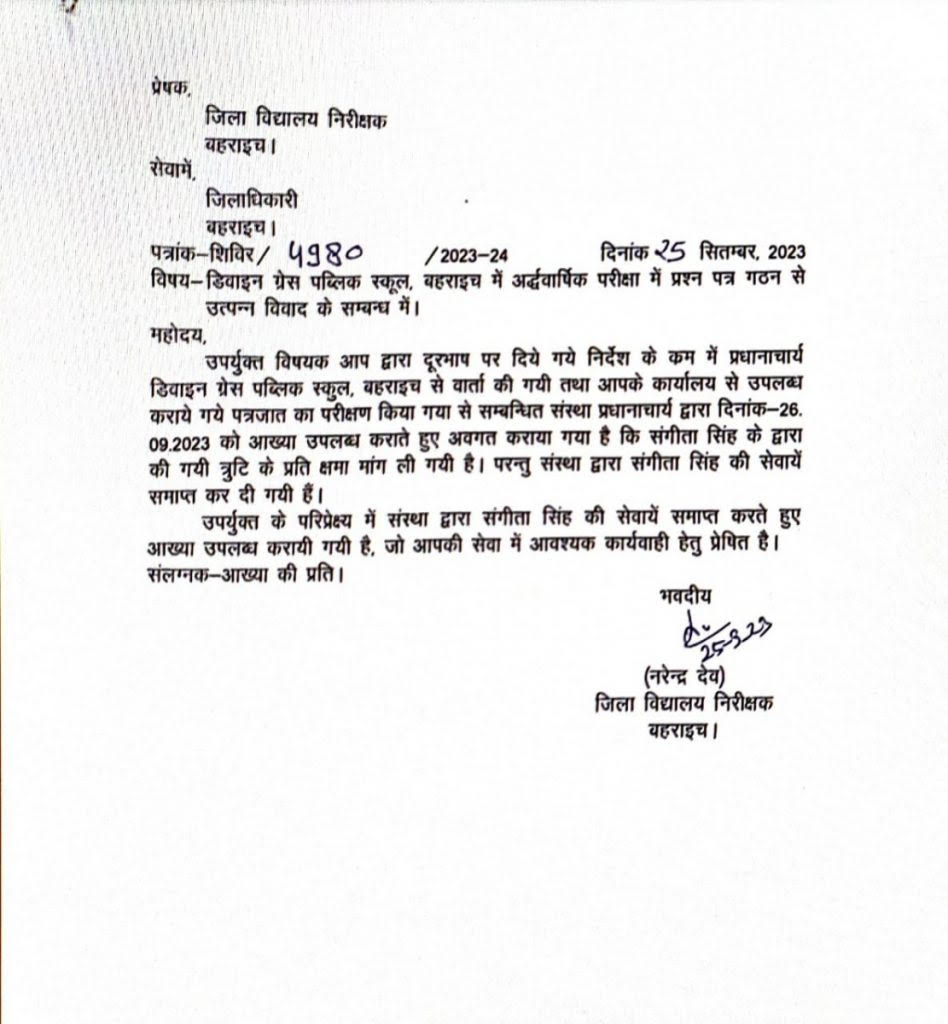 Related:
Taking the Law into Ones Hand: Unravelling the Disturbing Trend of Vigilantism in India
Delhi Government teacher booked for telling children to "go to Pakistan", parents demand action