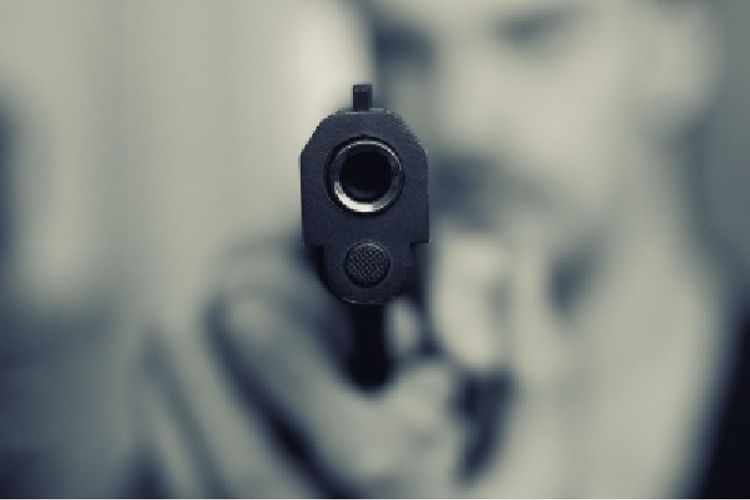 Yet another caste-based attack has been reported from Uttar Pradesh, where a Dalit teenager from Agra, was allegedly shot at for not greeting his 'seniors'. He was rushed to hospital by locals immediately, and is reportedly "out of danger" now.
According to newsreports, the accused first verbally abused and thrashed the Dalit boy, and then one of them fired at him with a country-made pistol and fled. The teenager is a class 10 student and was shot in the leg, allegedly by a group of "seniors" for "not greeting them" while he was on his way to attend tuition classes. The two accused are class 12 students studying in an inter college.
According to news reports, the local police have arrested one, and also confirmed that one of the accused boys is an adult and the other is on the run. A First Information Report (FIR) has been registred under sections 307 (attempt to murder) of the IPC and under relevant sections of the SC/ST (Prevention of Atrocities) Act. The arrested accused was also booked last year on charges of attempt to murder and was remanded in judicial custody but was later released on bail, as per news reports.
Hate crimes against India's Dalits and Adivasis had persisted in 2021.
Communal violence aside, hate crimes against India's Dalits (oppressed castes) and Adivasis (indigenous tribal communities) had persisted in 2021. To highlight how these crimes are prevalent even in this day and age, CJP had previously put together a list of these shameful attacks. Now, we are presenting an interactive infographic, charting the various instances of hate crimes against Dalits and Adivasis. The attacks against the two groups are showcased distinctly using blue (for Dalits) and green (for Adivasis). A cursory glance reveals that caste-based crimes are more rampant and abundant across the nation. This means that 82 percent of the crimes documented in this map were against Dalit community members.
The National Crime Records Bureau (NCRB) Crimes in India report of 2020 recorded that a person from a Scheduled Caste (SC) faced crime every 10 minutes in India in the past year, cumulating to a total of 50,291 cases registered in 2020, an increase of 9.4% from the previous year. Crimes against scheduled tribe (ST) communities also increased by 9.3% to a total of 8,272 cases in that year, and 2021 was no different. More about the most shocking instances of crimes against Dalits and Adivasis in 2021 may be read here.
Related:
Hijabs and saffron scarves a no-no in this Karnataka college
Why did UP's Deputy CM defend Haridwar hate speech?
Dalit man forced to enter and clean sewer in Gujarat
Dalits and Adivasis suffered violence and discrimination even in 2021
Hate Watch: Mapping Hate Crimes in India in 2021
Hate Hatao: CJP doubled its efforts to check hate crimes in 2021