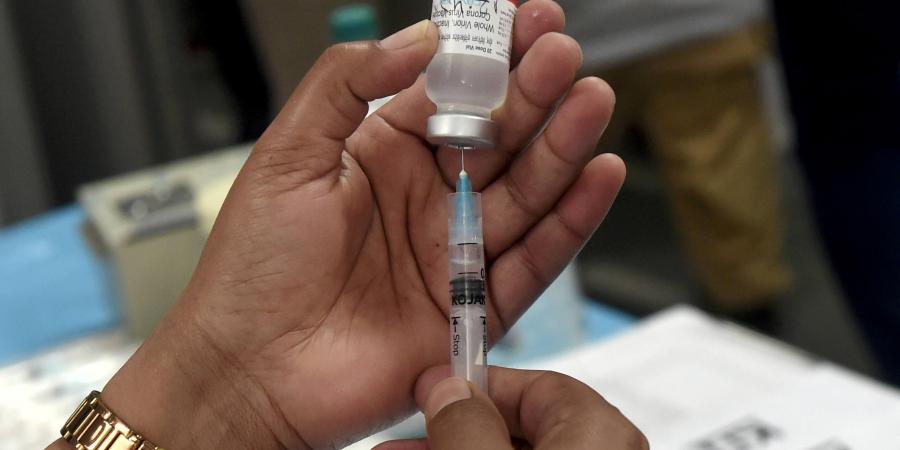 The most bizzare, and dangerous news flashes in regard to the Covid-19 vaccination situation in the country has come from Uttar Pradesh's Shamli district. It has been reported that three elderly women who had gone to a government hospital in Shamli to get the Covid-19 vaccine were instead administered anti-rabies injections. The allegations were made by their families on Friday. This is yet another error that has come to light just days after an auxiliary nursing midwife (ANM) gave double shots of coronavirus vaccine to a woman who came to her primary health centre (PHC) in Kanpur Dehat district.
In the rabies shots given instead of covid vaccine case, the three women have been identified as Saroj (70), a resident of Saravagyan area, and Anarkali (72) and Satyavati (60), both residents of Railway Mandi area. The wrong vaccine was reportedly administered at a community health centre (CHC) in Kandhla town on Thursday. The women were asked to go home soon after they were administered shots, stated news reports. However, it has been reported that the condition of Saroj, one of the three women who were given rabies shots has deteriorated. The families have complained to the medical superintendent and demanded action against those who they alleged had administered the wrong vaccine.
According to news reports, after Saroj complained of dizziness her family took her to a private doctor who saw the OPD slip from the community health centre and told the family that she had been given a rabies vaccine. Later, stated news reports, the other two women also checked their OPD slips and realised that they too had been given anti-rabies jabs.
It has now been reported that Shamli's district magistrate Jasjit Kaur, has set up an inquiry under the chief medical officer (CMO) and additional chief medical officer (ACMO). Kaur told the media that "strict action will be taken against those responsible based on the findings of the investigation."
Uttar Pradesh on Friday reported a 8,474 new cases within a 24-hour period.

Related
Covid-19: 71 Vaccination centres shut in Mumbai, shortages reported elsewhere too
Covid-19: Highest surge so far as 1,15,736 new cases reported across India in a single
Activists request meeting with CM Thackeray to discuss new Covid-19
Covid-19: One lakh cases in a day, what is the Govt's plan to combat surge?
Surge in Covid-19 cases has gone "from bad to worse": Dr. VK Paul