This is a test for the BSP, the Congress and the SP to prove that they genuinely oppose Hindutva and are worthy of the trust of the minority community.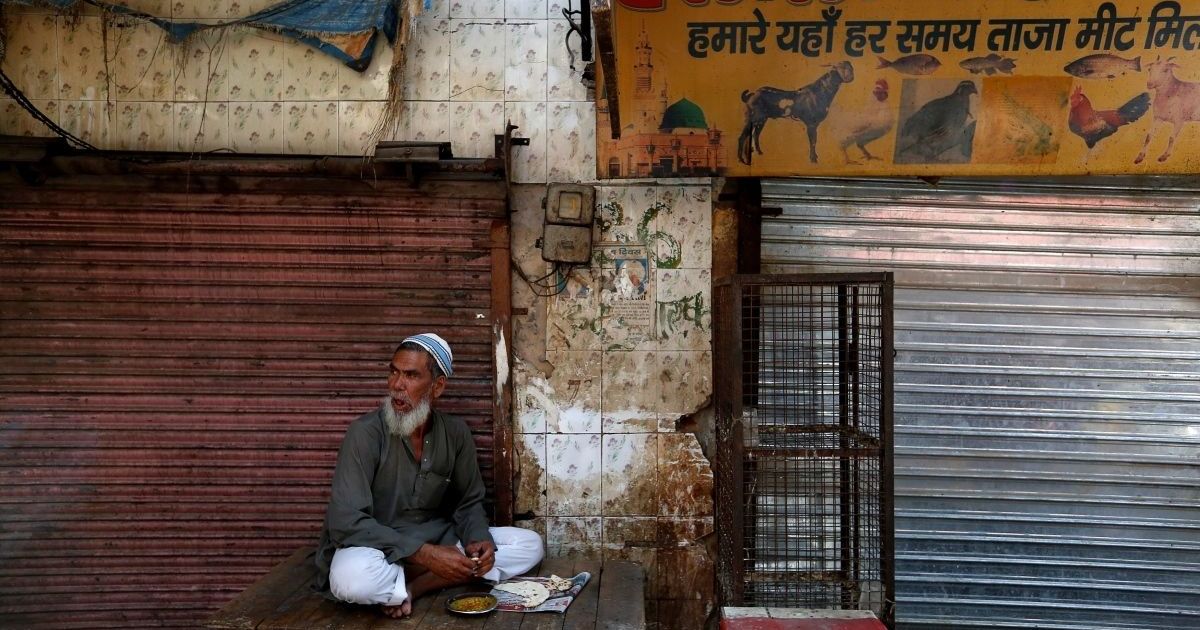 Cathal McNaughton/Reuters

For all her clamour to forge a Dalit-Muslim social alliance before Uttar Pradesh went to the polls, Bahujan Samaj Party leader Mayawati has been inexplicably indifferent to the strike by the meat industry to protest the closing down of abattoirs and sealing of retail shops in the state. It would seem that Mayawati's vision of subaltern politics is confined to gathering votes of Muslims and forgetting them till the next election is round the corner.
It might seem unfair to hurl this charge against Mayawati alone. After all, in the February-March Assembly elections, both the Samajwadi Party and the Congress entered into an electoral alliance to consolidate the Muslims of Uttar Pradesh behind them. Neither has been provoked to take to the streets now.
Yet any criticism of the three parties against their inaction on the meat issue in Uttar Pradesh must begin with Mayawati. Given the radical possibility of Dalit-Muslim unity – the first manifestation of which was BP Maurya winning on the Republican Party of India ticket in Aligarh in 1962 – Mayawati rekindled hopes of it through her election speeches.
She never failed to remind us that she had given a whopping 100 tickets to Muslims, and sought to convince the community that should it align with her Dalit supporters, the Bahujan Samaj Party would become a bulwark against the Hindutva storm. She assumed that Muslims would not want proof of her having worked for them before they bought into the Dalit-Muslim unity call of hers.
Her clarion call for Dalit-Muslim unity lacked in credibility as she had not even cared to visit Muzaffarnagar in 2013, when it was rocked by bloody riots. Perhaps she believed an expression of sympathy for Muslims would outrage the Hindu self of Dalit voters.
After all, in 21st century India, visiting Muslims whose loved ones have been killed, wounded or raped is likely to be construed as a policy of appeasing them, of ignoring Hindus, whether Dalits or upper castes. We do not expect politicians to take this risk, not even those who have pretensions of effecting social transformation.
But the politics of meat unfolding in Uttar Pradesh does not have this risk because the meat in question is not beef, but chicken, mutton and buffalo. The politics in this state is more about Hindutva's passion for vegetarianism, upholding the tradition that frowns on meat, and weakening the economic base of the upwardly-mobile Qureshi community.
This has prompted the rabble rouser-turned-Chief Minister Adityanath to create a Catch-22 situation. It is the municipality's responsibility to ensure that hygienic conditions are maintained in abattoirs, for which a fee is charged for every animal slaughtered. But municipalities are notorious for not discharging their duties, because of which slaughterhouses have supposedly become intolerably unhygienic.
So these have been closed down and meat shops sealed, even those that have the requisite licence. If there isn't a slaughterhouse running, shopkeepers can access meat only through illegal ones. Better to close them down then. They have been penalised for the municipality's dereliction of duty.
Stung by the irrationality of the Hindutva regime, the Muslim subgroup of Jamiatul Quresh has gone on a strike, quite understandable as its members dominate the meat trade. Should its charter of demands not be met by April 20, it will extend the meat strike to all India.

Mayawati's inaction
But against the political perfidy of the Adityanath government, Mayawati does not have a speech to deliver, whether from a pre-prepared text or extempore. Here is her opportunity to cobble Dalit-Muslim unity. While the Qureshis dominate the retail meat trade, the animal skins are sent to tanneries which Dalits own or in which they are employed in large numbers. Meat, including beef, is also not taboo for Dalits.

It is hard to explain Mayawati's inaction on the meat issue. Perhaps she fears her support for meat would be projected as a policy of appeasing Muslims that might eventually alienate a segment of her core support group of Dalits.
Yet another reason was provided by a key Bahujan Samaj Party functionary in West Uttar Pradesh.
"The cadres are being told that Brahmins feel alienated because a Rajput has been made a chief minister," the functionary said. "Mayawati thinks the Brahmins can still be won over." This suggests that Mayawati does not wish to plunge into the politics of meat with a counter-narrative perhaps because she fears it would not be to the liking of Brahmins.
Either way then, for this champion of subaltern assertion, the interests of Muslims must be subordinated to those of Hindu social groups. It is altogether a different matter that a 2014 government survey showed that over 50% of Uttar Pradesh ate meat. Dalits and Muslims together constitute roughly 40% of the state. Since both have a large chunk of poor who cannot afford meat, consumption of it can be said to cut across religious and caste divides.

SP and Congress silent too
In this extraordinary display of pusillanimity and chicanery, just about every political leader in India is implicated. Take the Samajwadi Party's Akhilesh Yadav, whose family acquired heft because of Muslim support. Yet he has not come out on the streets to protest against the closure of abattoirs and meat shops.
It is easy to see why. His core supporters are Yadavs, who, because of their traditional occupation of animal husbandry, were principal supporters of the Gau Rakshini Sabhas at the time these mushroomed in the late 19th century. They still are – many of those accused of killing the Muslim man in Alwar for ferrying cows were Yadavs.
Since the vigilantism over the anti-cow slaughter has framed the debate over meat in Uttar Pradesh, Akhilesh Yadav is perhaps paranoid that in batting for non-beef meat he would be sending a wrong signal to the vegetarians among Yadavs, his core supporters, and the upwardly mobile among them who are said to have become amenable to Hindutva. Silence is therefore Yadav's favoured strategy.
It is hard to expect the Congress to take to the streets. Not only is the party moribund organisationally, it still has a nostalgia for its Brahminical past, which it hopes will one day become its present as well. The Brahminical position, revised over many centuries, is that meat should be shunned. It is altogether a different matter that Brahmins in East Uttar Pradesh and Bihar, as in many parts of India, love their mutton and fish.

It, therefore, does not surprise that only Muslims are left to rage over the meat crackdown in isolation. Because the Jamiatul Quresh is a caste-occupational association, it cannot possibly draw other Muslim and Hindu consumers of meat, or even vegetarians who might feel food is a matter of choice, to join its protests. This only the political parties can.

Politics of meat as a test
But they will not because of their unfounded fears of alienating the Hindus, many of whom have meat in their diet. Sure, the hypocritical, unconscionable silence of non-Hindutva parties on meat will anger Muslims. But political leaders feel in this era of resurgent Hindutva, Muslims will have no choice but to vote for one of them. They choose to fritter away their energies in fighting against each other than Hindutva.
It is to counter this dominant political psychology why a clutch of Muslim parties have surfaced. They are not stupid to not know that their chances of garnering Hindu votes in numbers that could give them a large number of seats are indeed remote. But their logic behind fielding candidates is that if they can poll a substantial share of Muslim votes, might not non-Hindutva parties fearing defeat begin to address the issues pertaining to the community?
If such Muslim parties have not yet had traction, it is only because the community has not yet given up hope on non-Hindutva parties. But, certainly, their patience is running thin, slowly being driven to desperation by the indifference of political parties that love their votes but not them.
Indeed, the politics of meat is a test for non-Hindutva parties, an opportunity for them to discover their voices and engage in criticism and protests. Otherwise, woe betide them, for they would prove they are neither anti-Hindutva nor deserving of Muslim votes, and on their way to gradually become an inverted version of "sickular."
Ajaz Ashraf is a journalist in Delhi. His novel, The Hour Before Dawn, has as its backdrop the demolition of the Babri Masjid.
Courtesy: Scroll.in