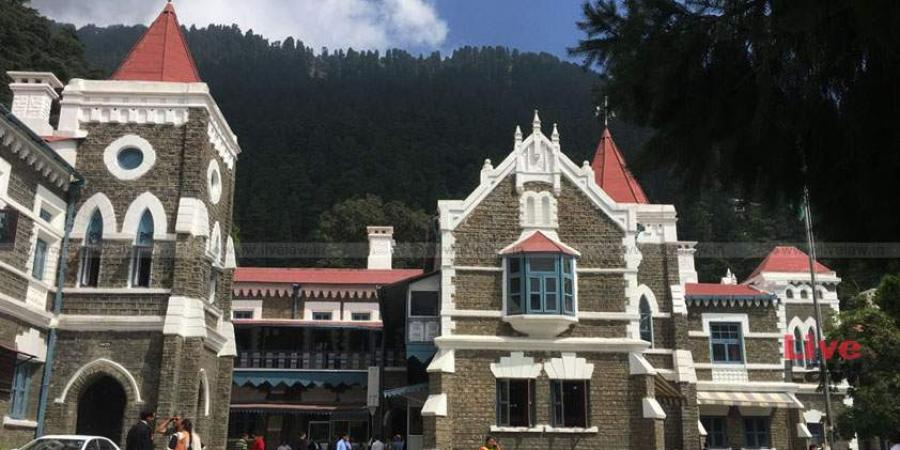 The Uttarakhand High Court was hearing a petition which stated that Uttarakhand government had no policy for premature release of convicted prisoners after they complete 14 years of their sentence.
The bench comprising Chief Justice Raghvendra Singh Chauhan and Justice Alok Kumar Verma raised concerns over the condition of jails in the state, and reportedly said that it would "like to know not only about the physical condition of the jails throughout the State, but also about the reformative techniques being used to reform the prisoners". The court also directed that the court be apprised of data on sanctioned strength of the jail department, the working strength of the department and the vacancies that continued to exist, if any, in the jail department, as also the budgetary allocation for the jail department.
The court also observed that despite guidelines laid out by the Supreme Court, the prisons in India continued to be rather medieval in their functioning. The court also said, "It is imperative that the under-trials are weaned away from the criminal way of life, and the convicted prisoners are reformed to the extent that they can be brought back to the society as contributory members of the society".
The court directed that the Director General of Prison submits the report by March 23 and set the next date of hearing to March 24.
Recently, Allahabad High Court acquitted a man convicted of rape and sentenced to life imprisonment who had spent 20 years in prison. The court came down heavily on the Government of Uttar Pradesh because it failed to recommend his case for remission of sentence or to commute the sentence under sections 432 and 434 of the Code of Criminal Procedure. "The object of Sections 432 read with Section 433 of the Cr.PC. is to remit the sentence awarded to the accused if it appears that the offence committed by him is not so grave. In our case, we do not see that why the accused is not entitled to remission. His case should have been considered but has not been considered. Remission/ commutation of sentence under Sections 433 and 434 of the Cr.PC. is in the realm of power vested in the Government.," the court said.
The Uttarakhand High Court order may be read here.
Related:
Allahabad HC acquits a man jailed for 20 years on rape charges
Jaipur blast case: Rajasthan HC grants bail to undertrial jailed for 12 years