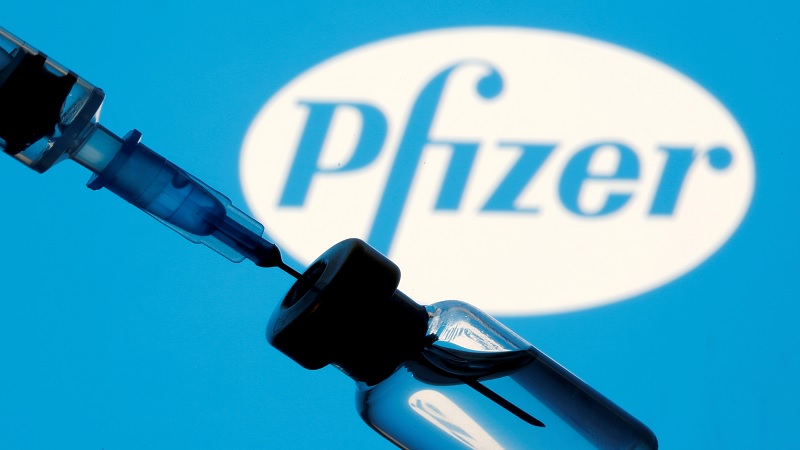 Image Courtesy:reuters.com
India could soon have the anti-Covid vaccine manufactured by Pfizer-NBiotech, which is already available in other countries such as the United States where it was granted an Emergency Use Authorisation (EUA) in December 2020. However, there is one little hurdle. Pfizer wants to be indemnified or granted legal protection against claims related to the use of the vaccine in India. However, this is not acceptable to the Government of India, which is why the pharma major and the government appear to be at an impasse.
Though Pfizer had applied for EUA in India, the government's stand on indemnity against things like cost of compensation against severe side effects, caused the pharma major to withdraw its application in February, reports NDTV. A Pfizer spokesperson told Reuters that they were still in talks with India and that Pfizer remains hopeful of reaching an agreement. Pfizer's desire to make its vaccines available in India can be gauged from its recent donation of life saving medicines and equipment worth USD 70 million to India.
Meanwhile, expressing concerns over Pfizer's stand on indemnity, an Indian government source told Reuters, "If something happens, a patient dies, we will not be able to question them (Pfizer). If somebody challenges in a court of law, the Union Government will be responsible for everything, not the company," asking, "The whole problem with Pfizer is the indemnity bond. Why should we sign it?"
It is noteworthy that the subject of side-effects is serious given how several countries began to boycott vaccines by Astra-Zeneca and Johnson&Johnson, when reports of blood clots in patients began to emerge from countries such as Norway, Germany, and other European nations, in March this year. So far, the same fate has not befallen the Pfizer vaccine, but it appears they are treading carefully.
Related:
Pfizer donates USD 70 million worth of Covid-19 drugs to India
Battling Covid: New vaccines, new concern