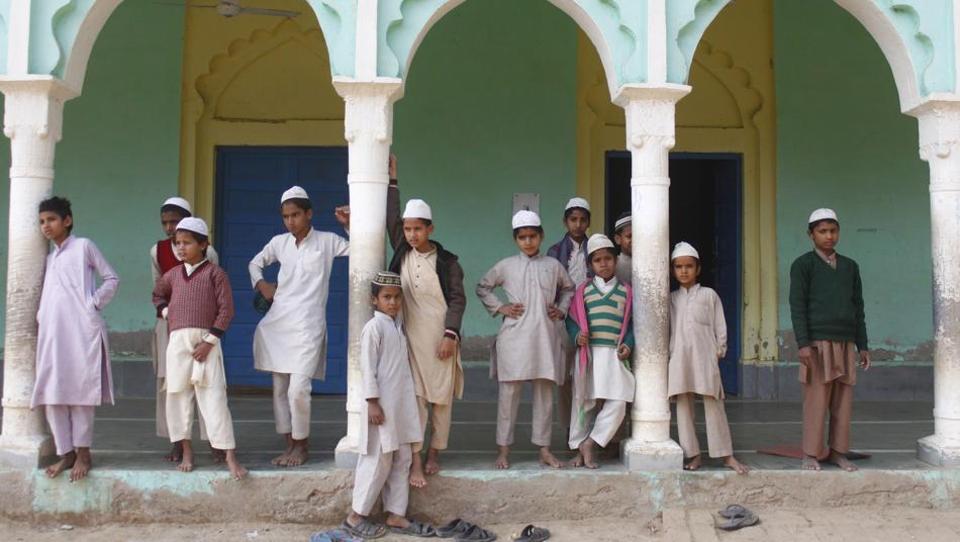 Representation Image
As many as 60 students of a Madrasa in Varanasi have now taken membership of the Akhil Bharatiya Vidyarthi Parishad (ABVP). They were inducted into the students' organisation as part of a statewide campaign by ABVP that ran from September 15 to 30, and hoped to induct as many as 25,000 new members during this period, reported Dainik Bhaskar.
ABVP's leader in state Shubham Seth told the publication, "At least 18,000 new members have been inducted so far," and that "ABVP does not discriminate against people based on faith or caste." New inductees also include another 20 students from four madrasas in Gazipur.
ABVP is the students wing of the Bharatiya Janata Party (BJP) and therefore part of the wider Sangh Parivar that also comprises Vishwa Hindu Parishad (VHP) and the Rashtriya Swayamsevak Sangh (RSS). All these organisations have traditionally maintained a hardline stand against minorities and have often advocated for "ghar wapsi" or return to Hinduism for people hailing from minority communities, as they believe all Indians were once Hindus.
This is why it is rather curious that so many students of a Madrasa, which refers to a traditional Urdu-medium school where students are imparted religious education alongside a regular academic curriculum, have now joined this extreme right-wing group that also has a history of instigating violence against minorities.
The newly inducted madrasa students told Hindustan Samachar that they would now work for redevelopment of the nation. Perhaps this is part of the BJP's outreach program toward minority youth in a poll-bound state, where the Adityanath government is faltering on multiple fronts.