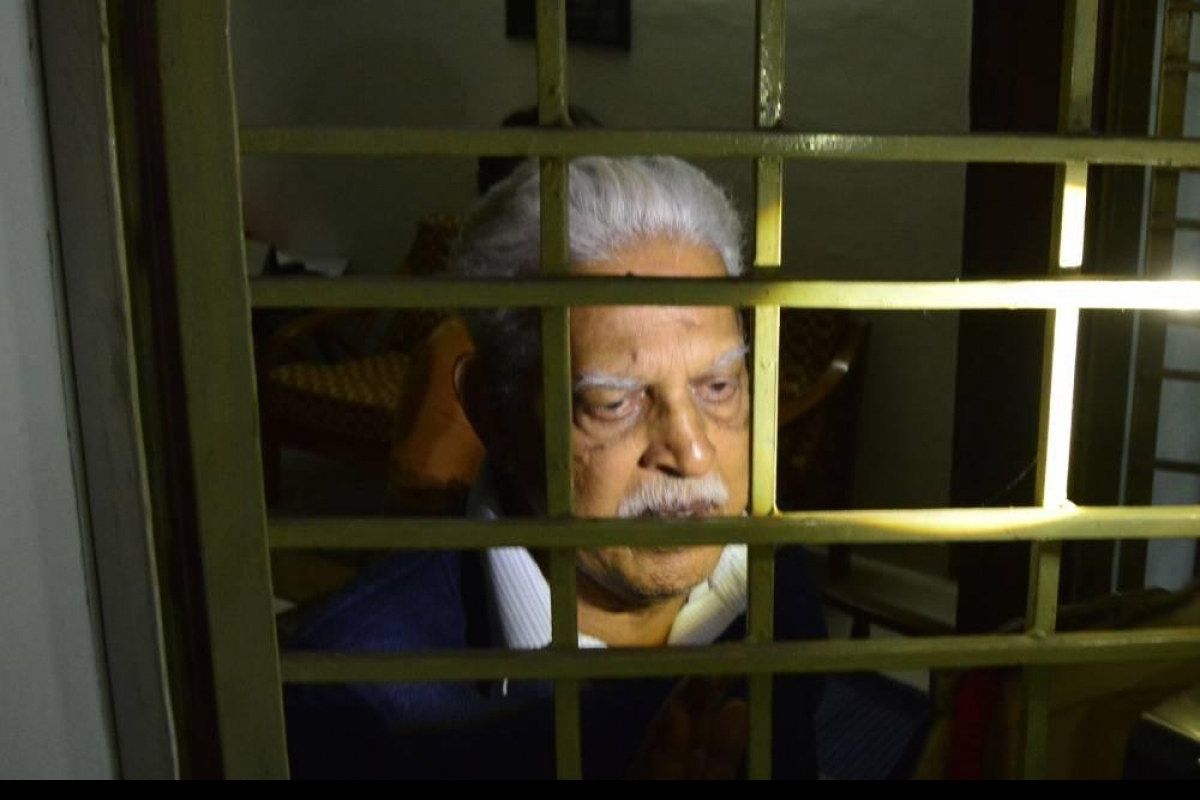 The bail hearing of Varavara Rao based on his health condition, continued on January 28, whereby, the court assessed the medical report submitted by Nanavati Hospital. The bench of Justices SS Shinde and Manish Pitale questioned the quality of life of Dr. Rao at the age of 82. The court stated that it has to consider law and humanity and strike a balance.
ASG Anil Singh contended that the medical report states he's on medication so he is stable.
"The fact that he is 82, suffers from cerebral atrophy… We are examining if we can we take this a step further to ask what is the quality of life of a person aged 82? Can continued incarceration be detrimental to the health of an undertrial." Justice Pitale said, as per LiveLaw.
Singh submitted that old age cannot be used as a ground for bail, especially when Rao's condition is stable, since there were many prisoners of his age, currently in jail.
When Singh contended that it was a matter of national security, the bench questioned what was the state's apprehension against Dr. Rao. The court also brought to the notice of the NIA and the state that it is their duty to take his health into consideration, "If something happens to him, it is a matter of concern," said Justice Shinde. The court also warned the state to not consider issues involving fundamental rights to be adversarial litigations and to instead consider it as the duty of the state.
According to NIA, the court will have to give a finding that the State is incapable of taking care of the undertrial only then the medical bail can be granted.
The court suggested imposing certain strict bail conditions upon Dr Rao, to which Singh responded that instead the court may impose conditions on the state on how Rao should be kept in his prison.
The court then adjourned the case to February 3 and cautioned that the Bench's comments were only for purpose of discussion during this proceeding.
The court's concern about his health is warranted, as recently, a UAPA accused, Kanchan Nanaware, lodged in Yerawada jail, succumbed to a prolonged heart ailment, even as her bail hearing was pending before the Bombay High Court. Her bail was rejected by Pune Sessions Court
Related:
Varavara Rao seeks temporary bail, State suggests transfer to JJ Hospital
Consider Varavara Rao's age, health while arguing against bail plea: Bombay HC to NIA
UAPA accused undertrial Kanchan Nanaware dies in custody after prolonged illness