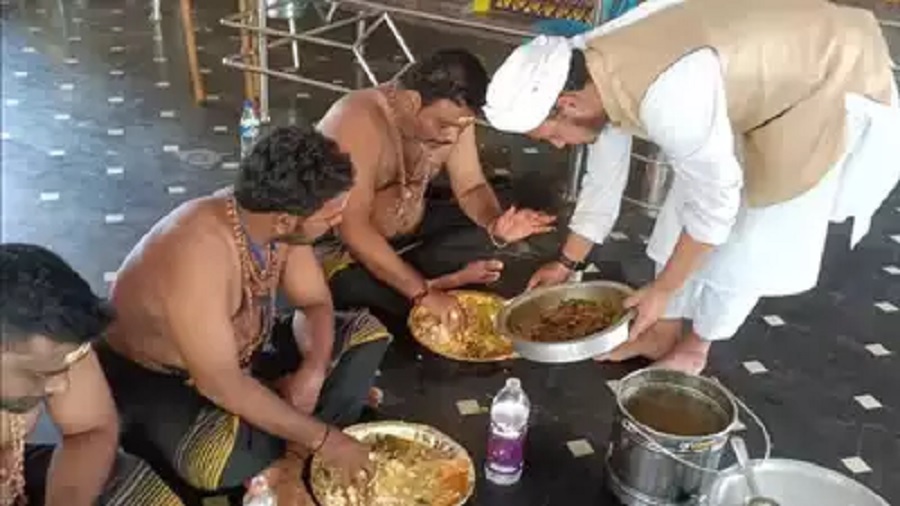 Image courtesy: Times of India
VISAKHAPATNAM: Setting yet another example of religious co-existed and harmony, some Muslims served bhiksha (food) to Ayyappa Swamys at Gajuwaka in Visakhapatnam on November 1, a Tuesday. The Times of India reported this example from the ground of how various Indian communities live.
Muslim, banding together under the Youth Welfare AP organization served food in Ramalayam in Sitaramanagar.
Youth Welfare and Minorities Rights Protection Council state president Sharukh Shibli, members Zaheer and Abu Nasar arranged food for the Ayyappa devotees who are observing Ayyappa Deeksha.
"We should confine our religion beliefs to ourselves and to our homes. Once we come out of the home, we are all Indians. Every Indian should have this kind of attitude. I believe this would sustain religious harmony," Zaheer said.