Russian author Leo Tolstoy or even the Father of Nation, Mahatma Gandhi, who was deeply influenced by Tolstoy, would have laughed or despaired at the incident that took place in Bombay High Court on Tuesday. During the hearing on bail application filed by Vernon Gonsalves, an accused in the Bhima Koregaon riots case of 2018, Pune Police's lawyer, Aruna Pai, objected that the book, War and Peace, written by Tolstoy and known as a classic in world literature, was found in Vernon's home. That was the reason given by the state to oppose the bail plea, which named a number of other books and some electronic material, such as CDs (compact disc) named Rajya Daman Virodhi released by well-known cultural troupe, Kabir Kala Manch.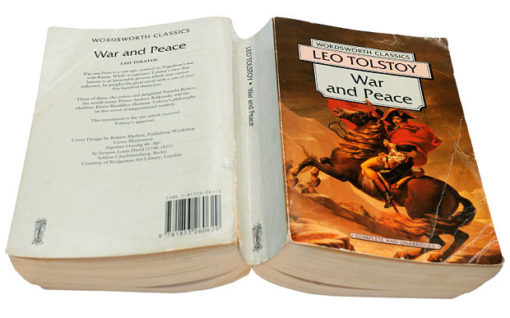 New agency PTI reported that Justice Sarang Kotwal said: "The title of the CD, Rajya Daman Virodhi itself suggests that it has something against the State while War and Peace is about a war in another country. Why you (Gonsalves) were having books and CDs at home? You will have to explain this to the court."
War and Peace, first written in Russian in 1869 and later translated into English in 1899, is known as world masterpiece. Tolstoy, great author, thinker had influenced number of people across the spectrum through this work, and continues to do so. Nobody could have imagined that this book would be objected as 'anti-State' material ever anywhere. But Pune police did.
Interestingly, the Pune Police is completely unaware that this world classic was translated into Marathi and published by the Maharashtra Government in 1977!
NewsClick has a copy of this translation published by 'Maharashtra Rajya Sahitya Sanskruti Mandal' (Maharashtra State Literature and Culture Forum). The book was translated by AN Pednekar in 1977. The copy of the book clearly mentioned that it is published by the 'Secretary' of the said forum and published at 'Mantralaya' in Mumbai, the state's administrative headquarters!
This book is also has an introduction by none other than Lakshmanshastri Joshi, who was a Colossus-like figure in Maharashtra's political, social and cultural life, and one of the most influential thinkers that the state has produced.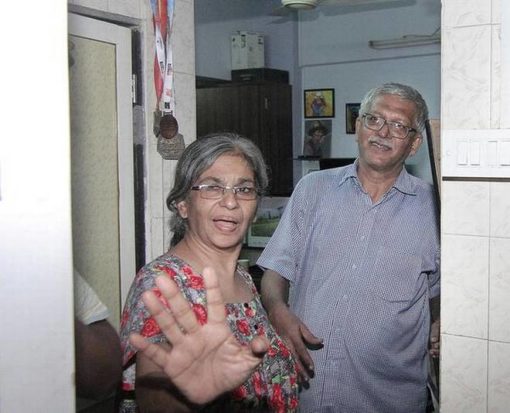 Activist Vernon Gonsalves at his residence, 2018
Joshi was chosen as an advisor against untouchability by Mahatma Gandhi himself. When Gandhi was imprisoned at Yerwada Jail in Pune, Joshi used to give him references and inputs from Veda and Smriti (Hindu literature) against untouchability.
In his introduction, written on June 16, 1977, to the translated book, Yuddha Ani Shanti, Joshi mentions that "to make Marathi language rich with the world's best literature, the forum (Literature Culture Forum) has chosen the most important 300 books in first series." War and Peace by Tolstoy was one of them!
Before objecting to the possession of this book, the least Pune Police could have done is a little bit of homework that the book is considered one of the highly respected literary creations in the world today and is also a widely acclaimed in Marathi.
First published in Newsclick.