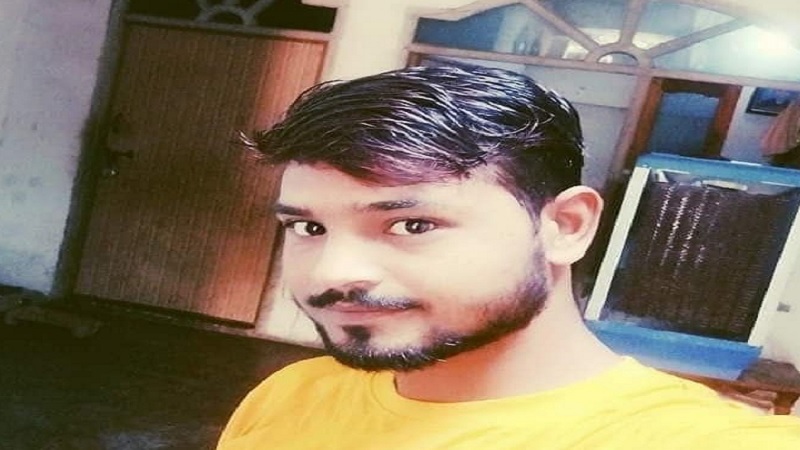 Image Courtesy:youtube.com
Rahul Khan, a Muslim resident of Rasoolpur village in Haryana's Palwal was hacked to death by his 'friends' Kalua,Vishal, Akash and some others. The names of the men now arrested in the murder case as the suspected accused are familiar to Khan's family members, who recall that it was with them that he spent so much time with. Perhaps that is why the family did not suspect anything when they came to Khan's home at Rasoolpur on December 13 and took him out 'demanding a treat' from him. Even though he initially did not want to go with them, they persuaded him in the end and they all left together. That was the last time Rahul Khan;s family saw him alive. The next day on 14 December, Akram, Rahul's brother-in-law, received a call from Kalua informing him that Khan met with an accident.
The incident was first reported by Maktoobmedia, which stated that 23 -year-old Rahul Khan was killed near Rasoolpur village, after he was assaulted and severely injured. According to a report in The Wire, Khan died on December 15 and a few days later, police arrested Vishal and Akash, and another man.
They were shouting 'Hum Hindu Hain Hindu, Tu Mullah Hai Mullah'," while attacking Khan mercilessly. They hacked him with an axe… they were his friends once," Akram recalled to Maktoobmedia. He had identified the men who took Khan away as his friends named Kalua, Aakash alias Diljale and Vishal. After Rahul Khan's family learnt of the 'accident' from Kalua they went looking for Khan. His brother-in -law told the media that when he reached Kalua's house after asking around the area, he was abused with communal slurs. 'Mulla, tu b agya , tujhe bhi mardene.' This scared me and I ran off and returned with some others," he was quoted by Maktoobmedia. Khan's family took him to hospital where died, "almost 6 hours after admission" stated the news report.
According to the news report, as they initially believed Kalua's version of an accident, Khan's family lodged an FIR at the nearest police station Chandhat stating that was how Khan was injured. However, to their shock, on December 15, they saw a viral video, which showed that Khan had been beaten mercilessly. "In the video, the attackers can be heard saying 'Hum Hindu Hain Hindu, Tu Mulla Hai Mulla'," Akram told Maktoobmedia, adding that it appeared that Khan had "been beaten with an axe and rods." The post mortem report highlights the multiple traumatic injuries over the body. It also describes multiple injuries on the head, legs, and eyes stated the news report. After this video, the family submitted another complaint and the police later arrested the three men and booked them under Section 302 (murder) of the Indian Penal Code (IPC.) reported the Wire.
Rahul Khan's mother Rajjo told the Wire that the family had shifted from Rasoolpur to their new house the same day that Rahul who worked as a bike mechanic in Palwal was attacked. She also shared horrific details of what she saw of her child's dead body, "My son's nails had been taken out with a plier. His eyes and nose were filled with mud. How will I live? The way he was murdered…an example should be set out of his murderers so nobody ever again dares to lynch another woman's son."
The case bears a chilling resemblance to the killing of Asif Khan, a resident of Kheda Khalilpur in Haryana's Nuh district in May this year. The 27-year-old Asif Khan, was allegedly abducted, and then beaten to death. Haryana police had then told the media that Asif was "attacked by some people from his own village and that they had a long-running tiff". However the tension in Nuh simmered days after the gym instructor's body was found hours after he went "missing". The victim was allegedly abducted while he was out with two cousins to buy medicines, the three were "first waylaid by a dozen people and beaten up". It was alleged that Asif "was then taken away, leaving his battered cousins behind at the scene of abduction." According to the complaint lodged with the police the attackers "shot Hussain and also used other weapons on him". His body was found a few hours later. The other two cousins, identified as Rashid (31) and Wasif (22), survived the attack.
Related
Gurgaon Namaz Disruption: Why are Liberal Hindus Silent?
Gurugram namaz issue reaches SC, even as Hindutva groups continue to harass Muslims
What caused the massive fire at Rohingya camp in Nuh?